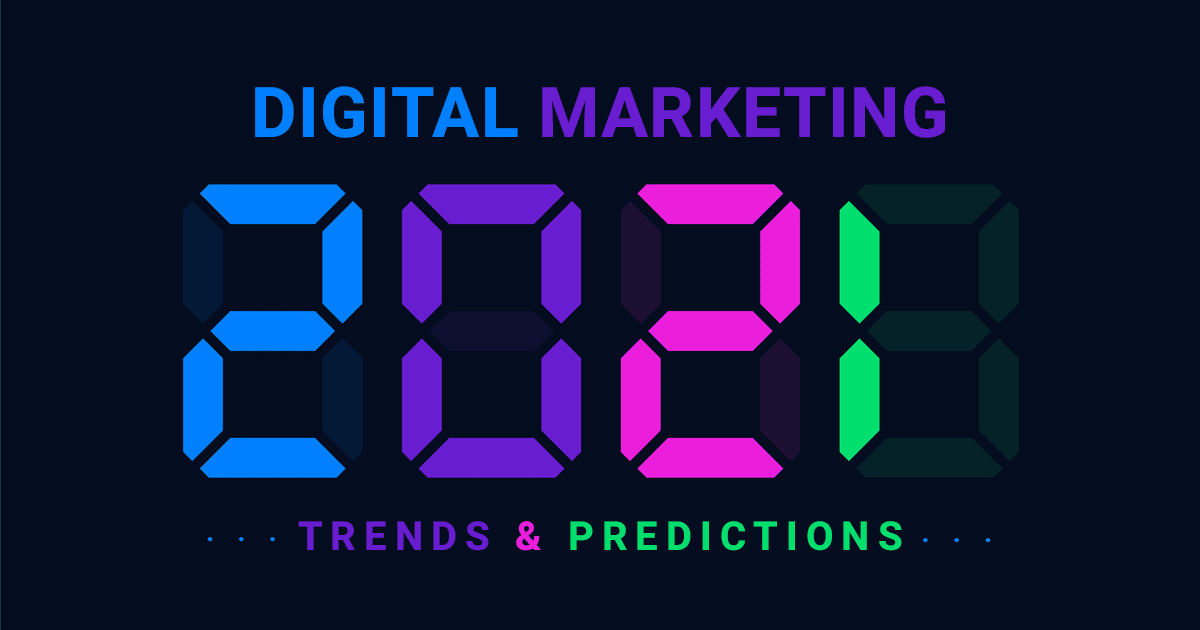 10 MIN READ
2021 is here and most of us face a completely different reality than we did one year ago.
Your audience does too. Their financial situation, expectations, and material conditions have all changed drastically over the past year.
Speaking of change, chances are that your digital marketing strategy for 2021 could use a revamp. Moving into 2021, here's what we know about customer expectations and what you can do to keep up with demands.
19 Digital Marketing Trends and Predictions to Stay Ahead of the Competition in 2021
The average person spends 37 minutes online on a desktop and 155 minutes online via mobile devices each day – amounting to nearly 3.25 hours total each day.
You should assume your audience is:
Reading blogs
Watching videos
Browsing graphics
Chatting in groups
The key is to figure out where your audience is and what kind of content they want. These digital marketing trends and strategies are vital for getting there in 2021.
1. Emphasis on Core Web Vitals
Starting in May, Google will look at your website's user experience when it judges where to place you in search results. Metrics called Core Web Vitals will set the standard here.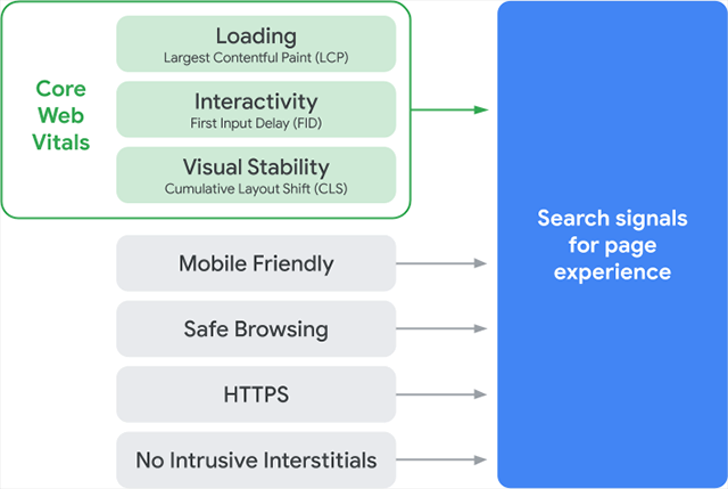 Specifically, you'll want to prioritize:
Page load time
Interactivity (like buttons over hyperlinks)
Layout and visual flow
Security and safe browsing (HTTPS, malware scanning, data privacy, etc.)
2. Greater Demand for Transparency and Trust
Knowing who to trust online isn't always simple. People are bombarded with low-quality or downright fraudulent products via Facebook ads, for example: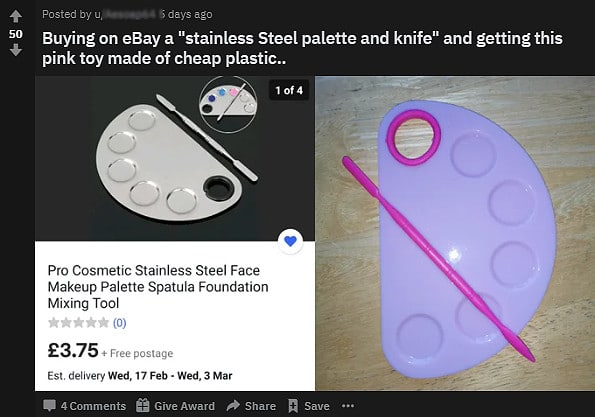 Radical transparency can get you far. Consider things like:
Beefing up reviews on your site and third-party sites like Google
Sharing a clear return policy and guarantee
Responding to negative reviews professionally
Managing profiles on sites like Trustpilot
Sharing your story and who you are via your About page
3. Voice Search Dominates
According to Gartner, an estimated 30% of all web browsing sessions happen without ever interacting with a screen. That means voice search matters.
Voice searches are longer and mimic natural language more than what you'd normally type into the search bar. Optimize for voice search by including long-tail questions as subheadings in your blogs and providing concise answers immediately.
Plus, this strategy will help you optimize for Google snippets as well.
4. Organic and Local SEO Still Matter
53% of consumers say they're more likely to buy from local businesses during the COVID-19 pandemic and 68% of them plan to keep up the habit after the restrictions end.
Well, people use local SEO and organic search to find businesses in their area.
Optimize your local listings in Google Business, Bing Places, and map apps. Keep your hours up to date and encourage reviews. Consistent reviews can push you to the top of results.
5. Content Marketing and Strategy Aren't Going Anywhere
Comprehensive content marketing shows customers why they should trust you. It demonstrates your industry authority and knowledge.
Consistent high-quality content also tells Google that you're tapped into your industry's current events and worth showing up in the search results.
The keyword here is "high-quality" though which translates to:
Long-form (1,500+ words) content that answers questions thoroughly
Well-researched, citing statistics and based on the latest info
Detailed subheadings to expand on details
6 Prioritize Conversational Marketing
82% of customers expect an immediate response from your brand when they reach out – wherever they reach out. Make sure you have a chatbot set up for DMs on platforms like Facebook Messenger, Twitter, and WhatsApp.
Tools like Twilio can help you add machine learning to your chatbot on any platform and keep conversations centralized in one dashboard. Plus, chatbots help you collect data.
If you can't staff a live chat or manage a chatbot somewhere, turn the messaging feature off. It's better to direct a customer elsewhere than let their message go unanswered.
7. Videos and Visual Content Beat Out Written Content
92% of marketers say video is a critical part of their digital marketing strategy. Look at it this way, YouTube is the second-largest search engine and people watch over one-billion hours of content there each day.
Skip the promotional stuff. Keep your video content human, casual, and entertainment-based. Pick an audience interest and run with it.
Patagonia does video particularly well with their nature and environment documentaries: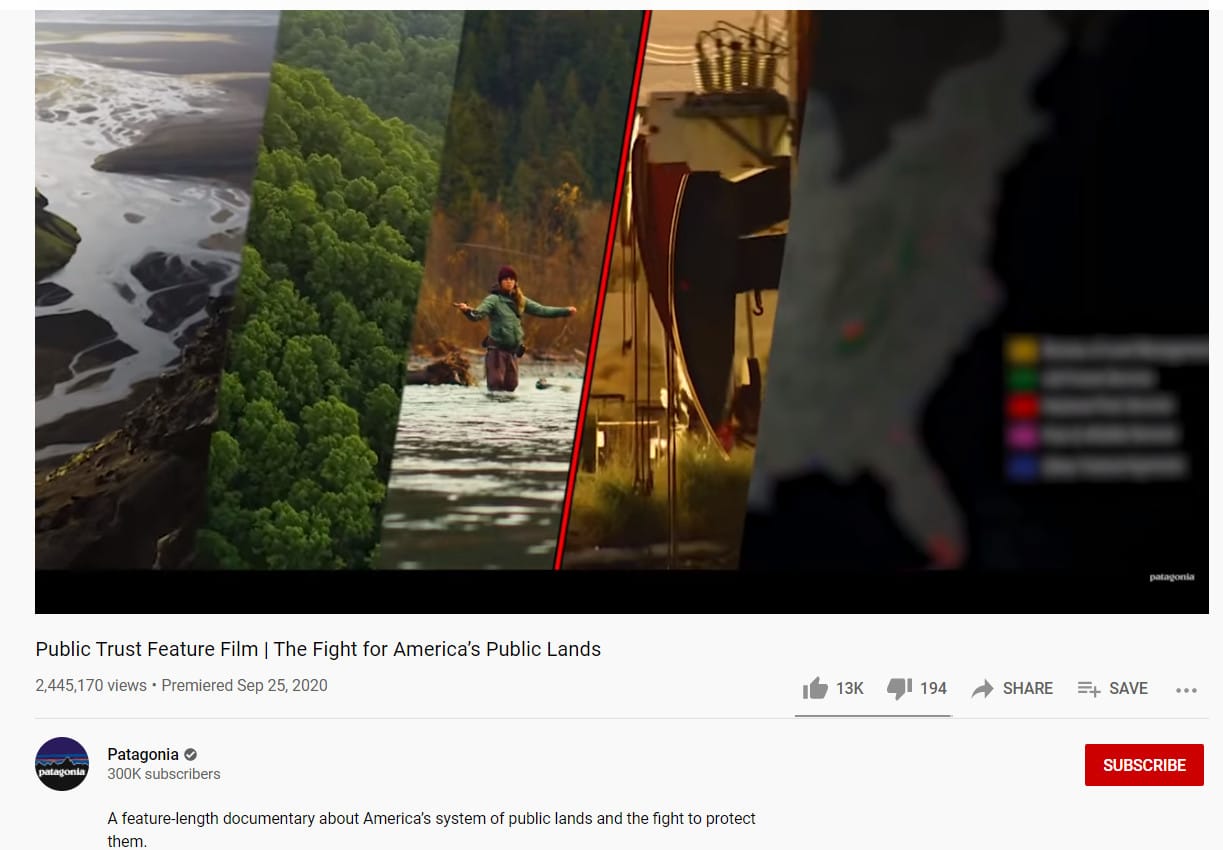 Mailchimp also has a video series about entrepreneurs who made major career changes called Second Act:


8. Virtual Events Sticking Around for the Long-Haul
Virtual events are here to stay but they could use some optimization. Audio-based apps like Clubhouse and Telegram's group voice chats help take events to another level.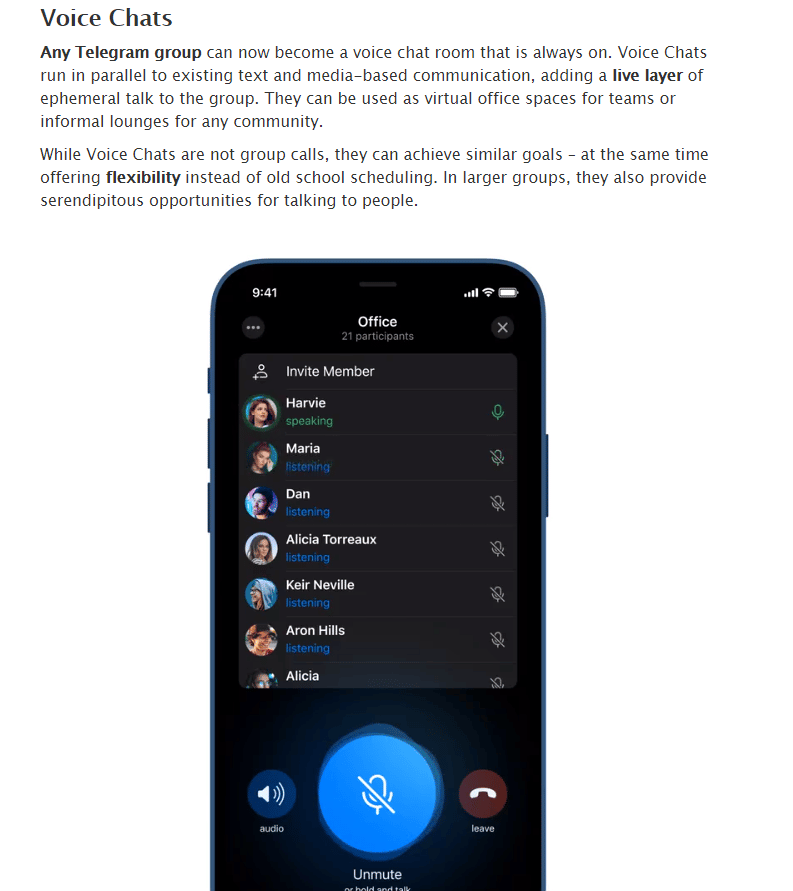 Focus more on the community and less on the marketing. What can attendees gain from your event?
9. Focus on AR for Digital Engagement
Direct-to-consumer e-commerce brands were the first to understand the importance of AR in digital marketing for engagement and sales.
The shift online during the pandemic restrictions heightened the need for AR and VR as well.
Don't shove augmented reality into your marketing where it doesn't make sense. Look for areas where AR could enhance the experience.
Zenni Optical lets customers upload a video so they can try on as many frames as they like virtually:
10. Brand Equity and First-Party Relationships
What emotions do people feel when they think of your brand? What type of experience do you provide on your site and social media?
The digital space is more cluttered than ever. Brands must prioritize their overall experience and how they connect with individuals.
This could mean sending personalized blog recommendations via email, custom questions in chats, or gamified web experiences. Whatever you do, make your brand memorable offline.
11. Advancements in Analytics
Google Analytics constantly rolls out features to stay competitive. Today, the all-new GA4 looks more like a complete business intelligence tool or CRM than just website analytics.
It's all about data integration. You can sync data from not only your site but third-party tools like apps to build a better picture of your customers.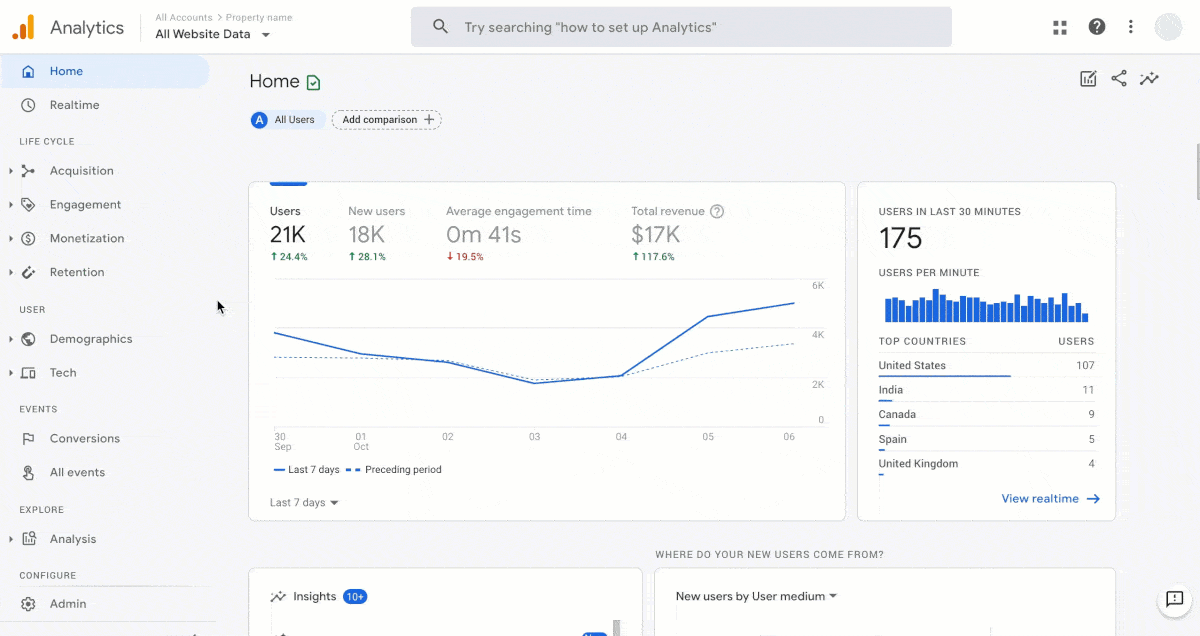 Stay on top of your analytics to prevent churn and meet your customers halfway.
12. More Social Commerce and Shopping Features
Social media apps want to keep users on the platform. They also want to make their apps a friendly place for businesses.
In-app shopping features are the compromise.
Instagram, Facebook, and Pinterest all offer shopping where your customers can complete an entire purchase without ever leaving the app.
See how Sony uses Instagram Shopping to promote its latest products:
Make sure you have your app store optimized to promote the latest products and accept digital payments.
13. Optimize Backend and Frontend with Automation and AI
Automation and AI can help you:
Send triggered customer journey emails
Understand customer behavior
Personalize website content, like Netflix or Spotify
Schedule social media
Track mentions and brand reputation
As you can see, AI and automation work on two levels: Improving the experience for your customers and making your life easier. Don't brush it off. Look for ways to make AI work for you.
14. Care More About Customer Retention
You aren't just competing with other brands in your industry for attention – you're also competing against the entire internet.
What's your strategy to ensure your visitors return month-to-month and your customers come back?
E-commerce brands can set up auto-ship features for consumable products like pet supplies, personal care, and foodstuff.
If you don't sell consumables, you'll need a different digital marketing strategy. Give people a reason to visit your site that has nothing to do with buying products.
15. User-Generated Content Turbocharges Your Effort
User-generated content is important for keeping your audience engaged online. The trick is to pick UGC campaigns that don't revolve around your products but include your brand.
Think about the lifestyle behind your audience segments. Do they bake bread? Hike? Fish? Watch sports? Make art?
People always love showing off their creations and accomplishments. Launch your UGC with a branded actionable hashtag like #BakingWithBrand and ask users to tell a story. Share the best ones to your page with a shoutout.
16. Admit the World is Digital-First
Assume existing customers and future leads will "meet" your brand through digital channels – like a Google search, Google Maps, or social media.
If someone only saw your Yelp profile, what impression would that give them about your brand? If someone randomly finds your blog through Google, does your site answer every question they could possibly have about what you do within a few clicks?
Your website is your digital storefront and business card, as are your social media profiles and profiles on third-party sites like Yelp.
This local business has a nice, optimized Instagram page that answers every question someone could have:
17. Increase Spending on Digital Tactics
Plenty of brands scaled back their digital marketing spending in response to COVID.
While caution is smart in some cases, it's hard not to wonder where some small businesses no longer with us would be today had they gone all-in on digital tactics instead.
Ignoring digital marketing just means you're letting your competition and the Big Guys eat up all the traffic (and sales). And with major companies like Walmart and Target beefing up their e-commerce, small and mid-size brands literally can't afford mediocre digital marketing strategies.
18. Diversify Your Content Delivery
If your content isn't delivering the traffic you'd like, rethink how you're delivering it to the world. Can you:
Expand to different, less cluttered, social media platforms like Pinterest or Telegram?
Send personalized emails with relevant videos and blog posts?
Add an AI engine to your site to offer personalized content recommendations?
Share in niche forums on Reddit?
Don't just publish it, share it on Facebook, and hope the right people will find it. Go to where your audience hangs out and show it to them.
19. Audit and Refresh Old Content
Auditing and refreshing old content can give your rankings a boost site-wide and save you tons of time.
Start with your best-performing timeless content – especially if rankings and traffic have dropped. Update your headings, statistics, and links while expanding the copy based on any current events or changes.
Repurpose your content too. Transform popular blogs into infographics, videos, interviews with subject matter experts, Stories, and Instagram Reels. Use each point from popular listicles to create its own blog post and link back.
Don't Wait to Fall Behind – Maximize Your 2021 Digital Marketing Now
Don't wait for your sales to drop or your audience to dry up before you adjust your digital marketing strategy. Keep an eye on other brands in your industry to stay competitive. Constantly research your audience to stay tapped into their interests. Try to stay two steps ahead.
Countless B2B and B2C brands trust our team at JS-Interactive with their most important digital strategies, SEO, and content. Check out our portfolio to see who we've helped and the results they enjoy.