Content and UX Web Design Go Hand-in-Hand with SEO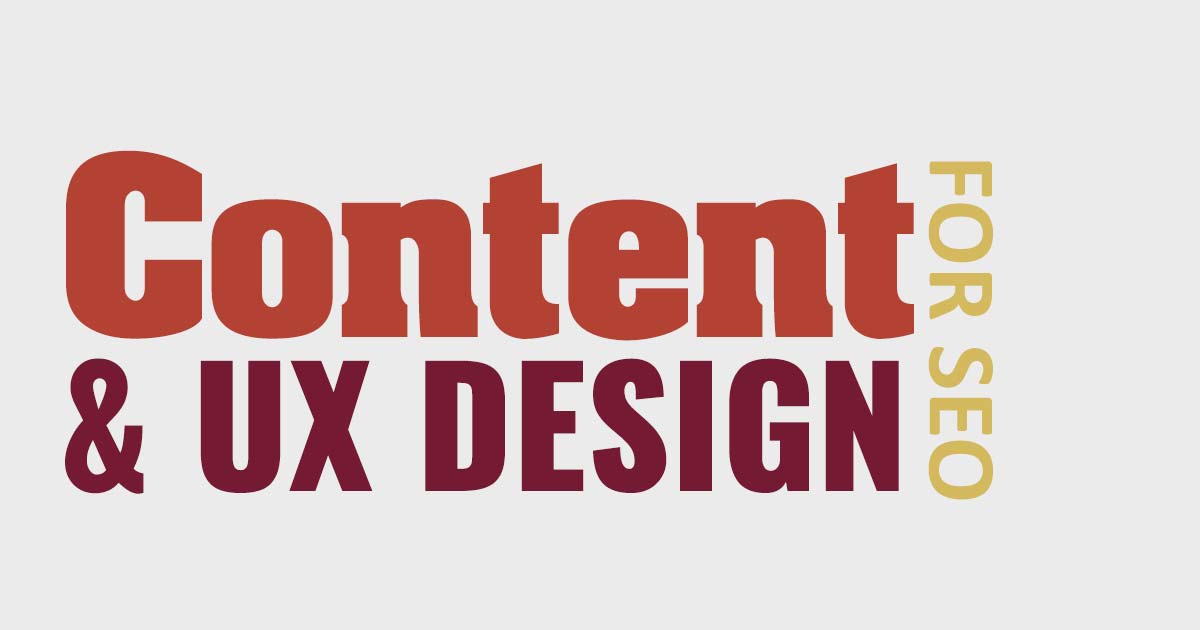 Marketers today put a heavy emphasis on search engine optimization (SEO). While it is a vital piece of any marketing strategy, many inexperienced marketers believe that proper SEO only applies to content.
While that's not wrong, it isn't entirely accurate either. Marketers place a substantial influence on SEO essentials such as keywords and meta information because their end goal is to rank high on Google. These teams are always looking for ways to outsmart Google algorithms.
While the algorithms may change frequently, our web design team in Austin knows that two things will always remain constant:
Good, quality content
Designing for user experience
Tips from an Austin SEO Firm: How Content & UX Design Work Together
Good SEO work only gets better over time. It's only search engine tricks that need to keep changing when the ranking algorithms change." – Jill Whalen
Marketing teams today know that Google changes its algorithms hundreds, if not thousands of times throughout the year. In fact, in 2018 alone, Moz reported that Google made 3,234 "improvements" to its algorithms.
Therefore, keeping on top of your SEO game is crucial, meaning every aspect of SEO, not just to your content creation. Believe it or not, user experience plays a massive part in your ranking. This means designing for SEO, a task our web design team in Austin is prepared to help you with.
Good Content for SEO
When it comes to SEO basics, content is what most marketers tend to gravitate towards. Yes, when it comes to ranking on search engines, content is vital.
As of April 2019, nearly 56% of the world's population is online and using search engines to find solutions to their everyday needs. With over 1.6 billion websites currently online, getting consumers to your website is no easy feat.
This is where proper search engine optimization comes into play. If your marketing team is creating top-quality content and applying SEO best practices such as optimized keywords and other meta information, then you are sure to see increases in your website's overall traffic.
To help you better stand out from the crowd, here are a few pointers on creating good content and implementing SEO best practices:
Good content = unique content
Make use of enticing, keyword-rich headings
Make your content actionable
Make your content relevant to readers and address their pain points
Engage readers by asking them for feedback, and questions, and encouraging them to share the content with their fellow consumers. This also requires having an informative yet engaging tone and personality so that readers can relate.
Good SEO = optimized for a specific keyword
Build authority by linking to top-quality, expert sources
Use optimized media, such as images and videos with appropriate ALT titles and descriptions.
UX Design for SEO
While having a high traffic rate to your website is essential, that only gets consumers to your page. The next step is getting them to spend enough time on the page to encourage conversion. Good content is one way to approach this. However, our web designers in Austin highly encourage utilizing UX design for SEO.
UX design is web design created for the user experience, not for the aesthetic pleasure of your company. While having an aesthetically pleasing site is essential to UX design, it is vital to remember, your site is a tool, and it needs to be user-friendly to encourage visitors to make the conversion from consumer to customer.
This leaves many marketers wondering exactly how they can combine UX design with SEO best practices. It's not as complicated as your web design team may think, and, in fact, many web designs already incorporate some of the most vital pieces of the puzzle.
Some essential pieces of this puzzle include:
Your Site ID/Logo – This needs to be prominently placed at the top of your page and not surrounded by unnecessary clutter.
Navigation – Users need simple and easy navigation options to find what they need on your site. An overly complicated navigation system will instantly put off users and send them somewhere else.
Content Structure – Prioritizing important information takes more than applying chronological order or a cause and effect structure to your text. Making use of subheadings and breaking up your content into various sections help guide readers to the information that is most important to them and their needs. While flow is still vital, properly formatted subheadings can make finding the right information easy for skimmers.
Optimized Images – Just like content, images can be appropriately optimized for SEO using title tags, ALT titles, and image descriptions.
Calls to Action – Having excellent content is great, but you need to have prominent calls to action that direct your readers to the information they want. These CTAs should be creatively placed and stand out against the rest of your page. This ensures that users don't need to guess if this button will take them to your download or purchasing options.
Page Speed – Unfortunately, this is often an afterthought for many web designers because they are so focused on the design and usability of the site. Page and overall website speed need to be considered as part of the overall usability because if the site is too slow to load, users will get impatient and turn elsewhere to have their needs fulfilled in a timelier manner.
Good Content & UX Design Will Always Thrive Together
With search engine algorithms continuously changing, marketers often find themselves stressed out over having to alter their marketing strategy to suit the new changes. What most neglect to remember is the fact that having quality content and good UX design will always trump changing algorithms.
Need help getting your SEO strategy in line with current marketing standards? Let us help!
Our professional SEO strategy includes not only website analysis and content research, but also speed testing, mobile website optimization, and more! Reach out today to learn more about our SEO and web design in Austin.
Get Marketing Insights to your Inbox
Boost visibility, outshine your competitors and attract more customers