An AI Code of Ethics: Guidance for Digital Marketers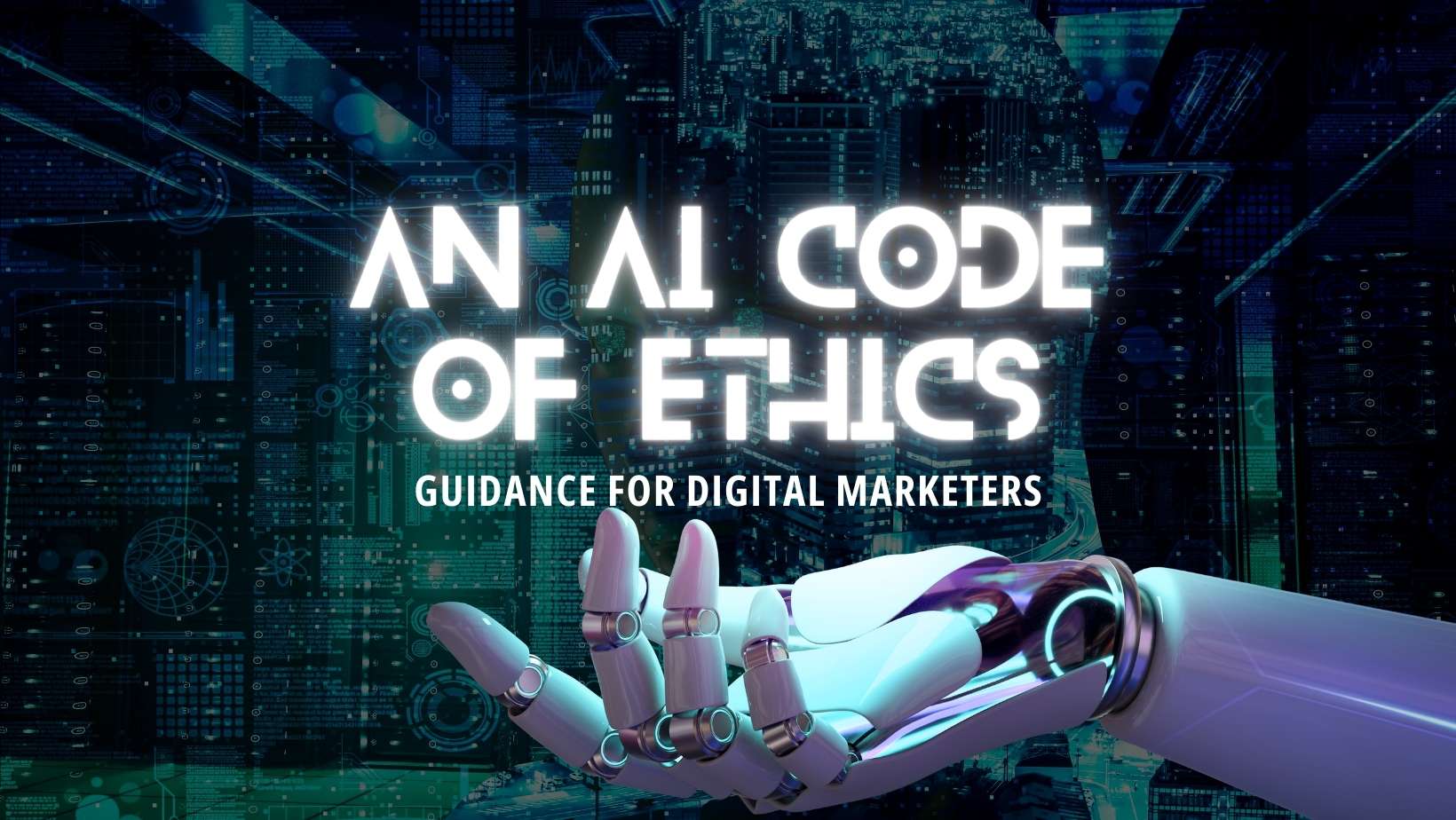 Jayber Crow watched the world change. From his barber shop in Port William, Kentucky, he saw roads replace paths, tractors replace oxen, and bridges connect places that rivers used to divide.
In many ways, Wendel Berry's famous, fictional story about the 1930s in America, Jayber Crow, feels like a (p)retelling of our current culture.
Progress is happening. We are in the midst of an AI revolution. AI-generated content will shape the future of work, technology, art, digital marketing, and more.
Much like Jayber Crow witnessed, what is unfolding before us is a mixed bag. It's not all good, nor is it all bad. There are unintended and unforeseen outcomes – both helpful and harmful – awaiting us in the days ahead.
As a digital marketer or small business owner, you have the power and responsibility to influence the direction of AI-generated content.
Ethics and integrity are essential in the era of AI. We must develop an AI code of ethics to guide us toward a holistic future.
Don't Get Phished by Fool's Gold
Many are hailing AI advances as the next gold rush. It's easy to see why. No virtual space is untouched by the potential AI offers.
We live in an increasingly virtually connected world.
The federal government provides internet connection for those under certain income levels, recognizing that the internet is essential for navigating American culture.
Yes – there is gold in these AI mountains.
However, if you're intention is to build a sustainable brand, you must approach implementing AI content-creating tools with deliberate intentionality.
More content does not necessarily mean better content.
Faster outputs may not be beneficial.
AI-generated content should enhance your ability to build your brand while serving your client base well. An AI code of ethics can point you toward a brighter future.
How Can Digital Marketers Implement AI-Generated Content with Integrity?
Everyone has been impacted by AI-generated content. It's no longer a question of "if" or "when."
According to research by Anna Anisin with Forbes, "…73% of U.S. marketers stated that their organizations had used generative artificial intelligence tools."
How can digital marketers utilize AI now while setting the stage for a brighter future?
Here are seven values that can serve as a code of ethics to guide your brand to integrate AI-generated content with integrity.
1: Be Truthful About How You Use AI-Generated Content
AI-generated content doesn't know when it's wrong. It communicates with savant-level confidence regardless of its accuracy.
If you're using AI to supplement topics you have expertise in, you'll catch this. But when you communicate about issues you're unfamiliar with, this could be a problem.
ChatGPT even has a disclaimer at the bottom of its site to warn you that it may provide inaccurate information.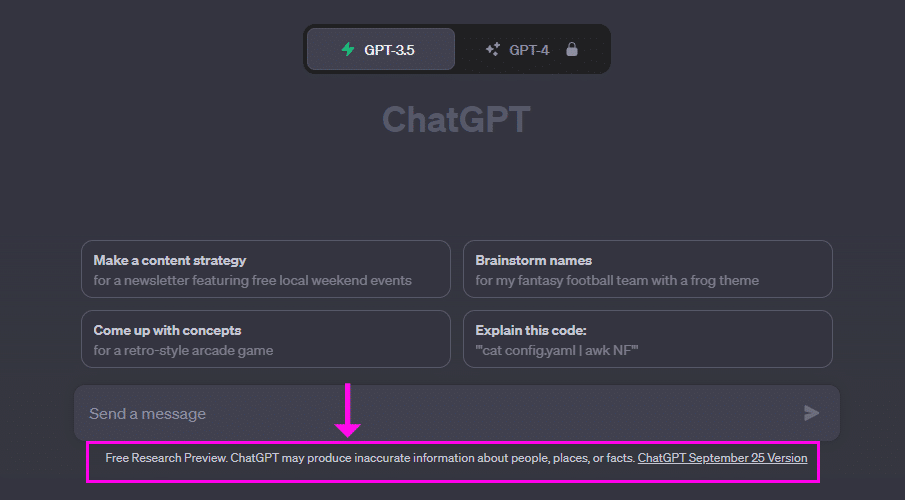 AI-generated content is confined to what it finds on the internet. It's not always reliable, and its knowledge base needs to be updated. ChatGPT only has access to information up to 2021.
If your digital marketing requires current information, such as in real estate, AI can't provide your clients with the necessary information.
And let's not overlook the grey areas.
Plagiarism.
Technically, AI-generated content cannot be copyrighted. But if you publish content you did not write or edit, you're stepping into a gray area of integrity.
You must determine what your conscience will allow and what your clients deserve to know. An AI code of ethics can provide guidance.
2: Remove the Robot and Display Humanity in Your Digital Marketing
AI, by definition, is not human. To be fully human means nothing less than being:
Emotional
Spiritual
Physical
Social
Psychological
Intellectual
AI can only provide an artificial boost to one aspect of humanity – intelligence. That's important and can be extremely helpful.
But as you implement AI-generated content, flesh out the human components that build a connection AI cannot.
With Google's EEAT guidelines, Google has long rewarded quality content that demonstrates Expertise, Authority, and Trustworthiness.
In December 2022, Google added one more "E" to the algorithm – Experience.
Lean into that. Tell a quick story about an experience you – or a client – has with the topic being addressed.
Google will reward you. Your readers will appreciate it.
3: Be Thoughtful About Your AI Approach
Radio host Bernard Meltzer directed people to THINK before they speak. He suggested people ask themselves the following questions before sharing their opinion:
Is it….
True
Helpful
Inspiring
Necessary
Kind
Seems like a good guide for digital marketers implementing AI-generated content, don't you think?
4: Be Opportunistic with Your AI Content Creation
There is no question that AI-generated content carries many benefits for you. Let me count the ways…
Speed of Research
Crafting Outlines
Unclogging Writer's Block
Automated Communication
Elimination of Repetitive Tasks
Improvement of Phrases
The list goes on. No AI code of ethics would say you should avoid utilizing the tools available to produce the highest quality content for your clients.
5: Be Intentional Utilizing AI in Your Digital Strategy
Learn how to use the tools. Become a master of prompts. You'll get out what you put in.
Use AI-generated content in strategic, targeted places. AI can pump out more content faster than humans can—no question about it.
However, quality is more important than quantity. Search algorithms reward helpful content. You don't want to publish content that looks like this…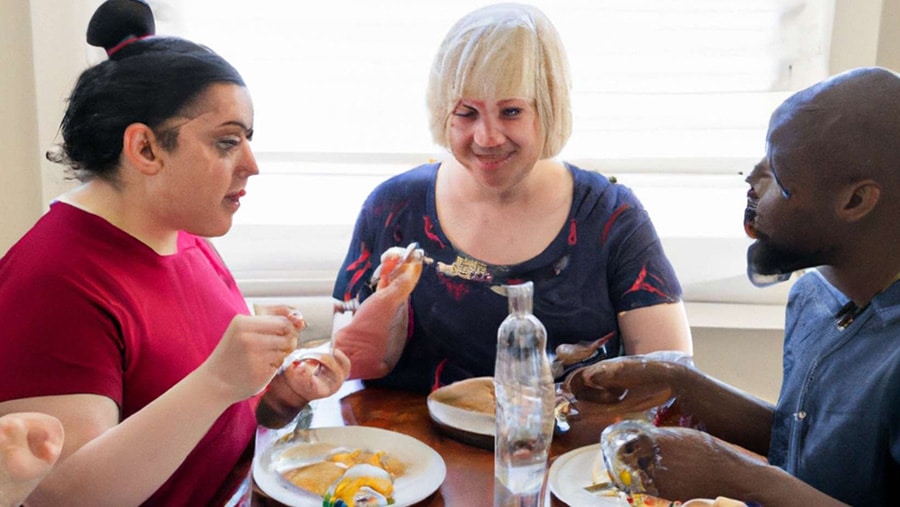 When you do use AI-generated content, you still need a human to check it. Kyle Byers from Semrush said it well:
"AI is like having a free intern – you can't rely 100% on its judgment, but you can rely on its help."
6: Be a Helpful Guide for Others
The purpose of digital marketing is not to close a deal. It's to serve your followers. When you provide quality, helpful content, they will come to see you as a guide they can trust to help solve particular problems.
This is the mark of how well you are using AI-generated content.
Does it serve people well?
Does it solve someone's problems?
Does it position you and your brand to benefit other people's lives?
How can Digital Marketers Implement An AI Code of Ethics?
There's no going back. You're living through another revolution whether you want to or not. But you do have options to consider.
Become an Early Adopter of AI
If you learn how to use these tools today, you will position yourself to be an expert tomorrow. The future is headed in this direction.
Be a Conscientious Objector
You may believe that AI-generated content is more harmful than helpful. That's OK. There's still room for you in digital marketing.
Be aware, though, that like a local bakery may have trouble competing with Walmart, you may have difficulty competing with other brands.
But on the other hand, many prefer to buy from the local bakery.
If you choose not to adopt AI, this may be your future niche.
Wait and See How Some of This AI Stuff Shakes Out
There's nothing wrong with taking a minute. But keep in mind, the longer you wait, the more catching up you'll have to do.
Mix it Up and Try Different AI Approaches
AI is not inherently good or bad. It is helpful in many situations but is not a silver bullet. Your brand may benefit from AI without fully adopting the paradigm.
Consider the following uses for AI-generated content and which could be most helpful for you:
Short-form Blog Content
Long-form Blog Content
Email Campaigns
Email Subject Lines
Social Media Posts/Scheduling
Text Messaging Assistance
Chat Bots for Customer Inquiries
Content Editing
Keyword Research
Competitive Analysis
Here are a few AI tools we've found most helpful:
Navigating the AI Revolution with a Digital Marketing Guide You Can Trust
At JS-Interactive, we've taken a deep dive into the world of AI-generated content. Currently, we've found a hybrid approach is most helpful for serving our clients.
AI isn't the first revolution we've weathered in over 15 years of business. Our team has the skillset and experience you need to build your brand amid the rapidly evolving world of digital marketing.
Reach out today for a free consultation! We would love to come alongside you and help you achieve your goals.
Get Marketing Insights to your Inbox
Boost visibility, outshine your competitors and attract more customers