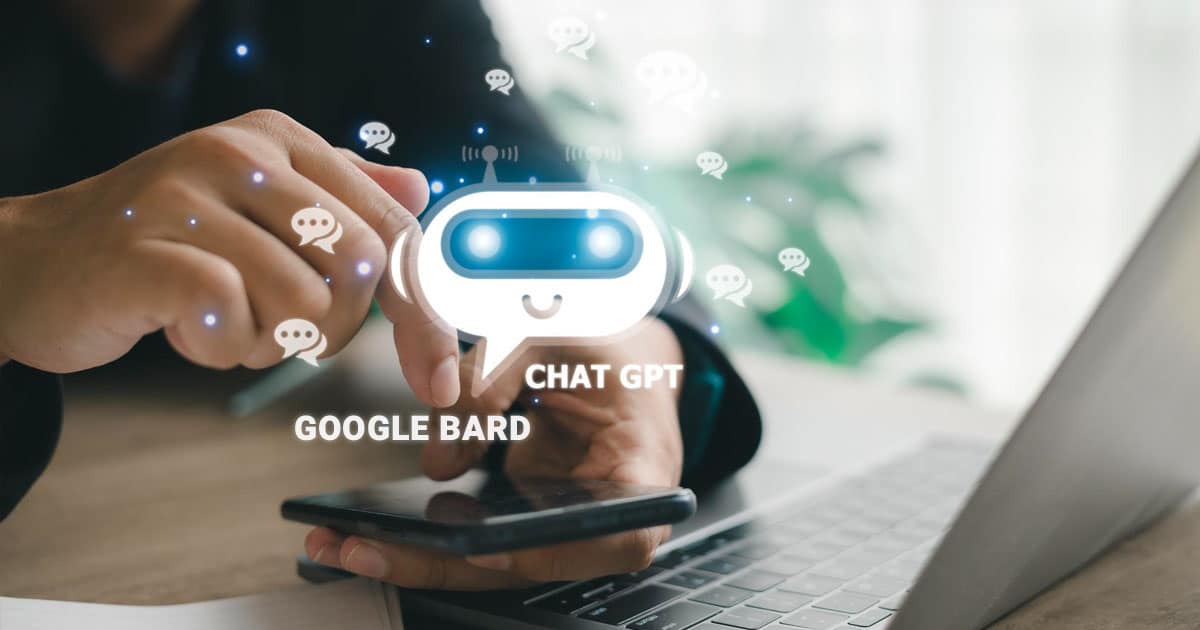 11 MIN READ
AI did NOT write this article.
This might have seemed obvious just a few years ago. But there's been a lot of buzz lately around artificial intelligence and content creation.
You don't have to look far to find a well-written article that ends by claiming AI wrote it.
You may be familiar with Sophia the robot that threatened to take over the world in 2016. But not all AI has threatened humanity.
A viral article in the Guardian made waves in 2020. AI wrote the entire article, reassuring humans that AI comes in peace as servants of humanity, not threats.
Which of these predictions is coming true three years later with the introduction of ChatGPT and most recently, Google Bard? Are robots taking over or is there still room for humanity in content marketing?
Finding content written entirely by humans has become rare in a world filled with AI and machine learning options.
Some marketers see artificial intelligence as the death of content marketing as you know it. Meanwhile, others see it as the start of a new age with more content marketing and SEO opportunities.
Let's explore the possibilities of AI and how tools like ChatGPT and Google Bard will impact content and SEO.
The Top AI Players Impacting SEO
Dozens of AI tools are available to content marketers. However, there are two significant ones that have received the most attention: ChatGPT and Google Bard.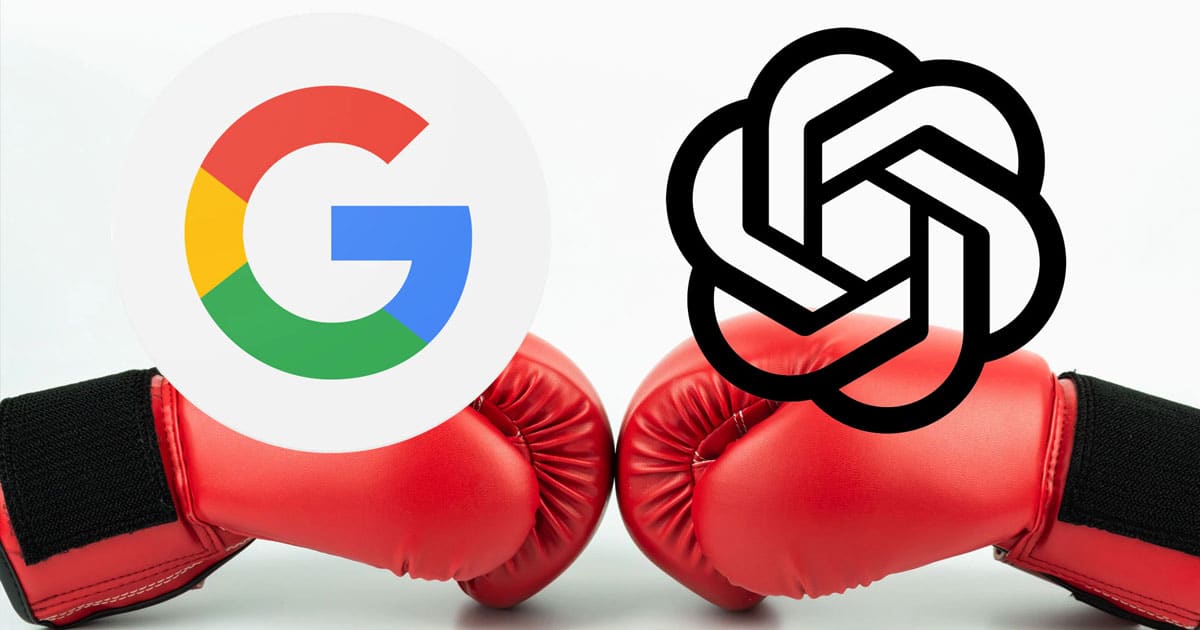 What Is ChatGPT?
First, ChatGPT is not a content creator but a chatbot. You input questions, and it answers them. However, people with all their creativity have repurposed this function to craft essays and blog posts, build code, and much more.
What exactly is ChatGPT?
ChatGPT uses artificial intelligence and machine learning to create natural-sounding content.
OpenAI created ChatGPT in November 2022. Interestingly, we are yet to see ChatGPT's full potential in content creation and SEO because it's still in its research phase.
What Is Google Bard?
On February 6, 2023, Google introduced its latest AI contribution: Google Bard – ChatGPT's competitor in the AI world. They built it from Language Model for Dialogue Applications (LaMDA).
Bard's advanced capabilities unlock limitless potential, but perhaps the most notable is its impact on how people search and discover content. Bard allows search engines to understand the deeper nuances of language.
The algorithm originally answered simple search queries, like "Who is Apple's CEO?" However, as AI improved the algorithm's understanding of human language, it could answer more complex questions, like "Why did Steve Jobs choose Tim Cook?" and "How did Tim Cook's personality change Apple?"
Bard processes complex ideas and questions further than we have seen so far, then simplifies the answer. For example, if you ask an opinion question, it can pull several views and answers from online content so you can make an informed decision.
Currently, users see this feature in a chat application similar to how you use ChatGPT. But Google may eventually add it to its search feature to improve search results. If that happens, search algorithms won't look for keywords, but search for relevant answers based on deeper search intent.
Because Bard is also in its experimental stage, users don't know its full capabilities and impact on the search algorithm.
How Will AI Impact the Future of SEO and Content Marketing?
AI helps marketers improve their SEO and content creation. While there's some debate on how effective it is at writing entire articles, it can create powerful titles, meta descriptions, and meta titles.
In fact, SEOPress recently launched an AI SEO plugin for this purpose.
Instead of manually adding and adjusting your meta descriptions as Google changes its algorithm (which happens OFTEN), you can update them in seconds on your WordPress site with the help of AI.
If AI saves you hours just writing meta descriptions, imagine how much time it could save writing entire SEO-optimized blog posts.
When marketers create content in seconds rather than hours, they can make a larger digital footprint to increase their chances of ranking high on search engine results pages and bring in more traffic.
This positive also comes with potential risks that compromise the authority of your content. Many of the cons are because ChatGPT connects to a database rather than online content. It also lacks human emotion, which is critical for effective marketing.
For example, will the increase in content positively boost content marketing or negatively impact the search algorithm? Then, how much content do marketers need to create to keep up with those using AI writers?
Only time will provide those answers and whether AI content creation is sustainable long-term, especially as Google starts incorporating Bard and its advanced language understanding in its tools.
Google's Response to AI-Generated Content Creation
Google's response to new AI writers like ChatGPT is important to track. Its algorithm ultimately decides whether AI-generated content or a black hat practice will become the norm.
Google's introduction of Bard hints that it will embrace AI. However, so far Google uses their AI tool primarily for research purposes, not content creation.
Several companies have already developed tools to detect AI-written content, like OpenAI's AI Text Classifier. Even though the potential is there,
Google currently doesn't differentiate between AI-generated and human-written content in ranking.
At least not directly.
Google's quality-focused algorithm does indirectly weed out AI-generated content. The search engine prioritizes expert-written content, and AI lacks credentials or authority.
That means content from a doctor or subject matter expert is more likely to receive a stamp of authority from Google than an anonymous post by a faceless bot.
AI could become a contender for authority content if it's connected to the internet like Bard. Then, it could pull more relevant and innovative ideas than current tools can.
Additionally, content creators can always add their names to AI content for added authority. But then they face a second challenge: Google prioritizes original content based on personal experience, which no AI tool, even Bard, can replicate.
Blog posts and other online content that just rehashes what other authors write won't rank as high as content that introduces new ideas, data, and perspectives.
Humans pull from their personal experiences when writing. However, AI can only create content based on what someone has written, so it can't develop original ideas and thoughts (yet).
How Will Bard and ChatGPT Impact SEO?
How much of Google's algorithm and rankings will change once Google fully rolls out Bard?
Google will continue prioritizing quality and relevant content over content that checks algorithm boxes and meets specific criteria. However, there will be a shift.
Sanchin Ganesh of Dreamsoft Innovations described the shift as a change from SEO to AEO, or answer engine optimization.
ChatGPT and Bard both use a question-and-answer formula. Users ask a complete question instead of a user just typing in a word or two, and AI answers it.
Asking complete questions rather than searching a keyword allows AI to pull more relevant results.
That means content creators would have to target questions and answers instead of focusing on a list of keywords. To continue ranking well, relevance should be a content creator's priority going into 2023.
Can ChatGPT Improve SEO Content?
As with any new technology, there are both pros and cons.
Pros of AI Content Creators
Why might you consider using ChatGPT for content creation and SEO? Here are some reasons:
Speeds up content creation with fresh ideas and topics
Optimizes meta descriptions
Detects errors humans might miss (like grammar mistakes) to improve content quality
Cons of AI Content Creators
ChatGPT and Bard aren't for all situations, especially since they can't replicate human emotion and experience. Here are some cons to using AI in your content creation:
Lacks human emotion
Can't bring in personal experience and original ideas
Doesn't use updated information since it relies on its training database
Doesn't understand the customer or brand
Is prone to misinformation from fake online news
Lacks information that isn't online
If Google continues building on Bard's current capabilities, AI might soon start pulling more from the internet rather than a database of information. When that happens, you'll be able to cite and source information directly from your AI tool. This can address cons like outdated information and misinformation. However, misinformation is still possible because not everyone online publishes correct information, but AI can't differentiate between accurate information and misinformation.
But AI is still a robot and doesn't fully understand the content and whether it's relevant or accurate, so human involvement will remain necessary.
4 Tips to Incorporate AI in Your Content Marketing Strategy
ChatGPT and Google Bard may not be vying for your content marketer's job anytime soon, especially if Google continues improving its algorithm to prioritize quality content.
SEO isn't SEO without good, quality content, so any technology that compromises content quality won't improve your ranking.
Instead of seeing AI tools as a replacement or alternative for content and SEO, see them through their relationship-based value. It works best as a partner to a human content creator.
Here are some ways to incorporate AI content marketing tools in your content SEO strategy alongside trained content creators and marketers.
1. Brainstorm Content Ideas
As the year begins, you're faced with an empty 12-month content calendar you must fill with fresh, high-ranking content ideas.
Where can you find those ideas?
Even when you perform keyword research, finding unique topics, angles, and questions takes time and a significant amount of digging.
ChatGPT and Bard can help you come up with ideas. For instance, you can ask them to suggest ideas for a topic category.
Even if you already have an idea for your keyword, you can ask your AI companion for title ideas. It will browse its database of titles to craft a similar title that matches the structure of other high-ranking articles.
2. Help Write Your Rough Draft
You don't have to abandon AI once the writing starts. It can continue helping you brainstorm content within your copy.
How many times has your marketing team run into writer's block?
While ChatGPT and Bard shouldn't write your entire blog content or social media posts, they can help you create subheadings, find questions to answer, and introduce ideas to consider.
You can build on those ideas with your unique experience and perspective, adding a level of authority and originality that Google's algorithm loves.
You can also personalize your content to ensure it's audience-centric since you have insights into your customers that AI doesn't have.
3. Edit Human-Written Content
Humans make mistakes, which negatively impact your site's authority. Writers already use spell check and tools like Grammarly to check their writing and receive suggestions for conciseness and clarity.
ChatGPT and Bard open the door to more advanced editing and quality assurance. ChatGPT can suggest better organization, summarize ideas into lists, and structure your article based on how high-ranking articles look.
With fewer errors, your readers and search engine algorithms are more likely to see your site as an authoritative source of information.
4. Optimize Pre-Written Content for SEO
Once you've written content, you can use AI tools to optimize it for SEO. For example, WordPress's SEOPress tool, which automatically inputs meta information, is just the start.
ChatGPT can also generate code using keywords to help Google index and rank your content accurately.
One tool that shows the potential for AI to improve your SEO is Clearscope. The tool analyzes content for keyword usage, titles, and structure. Then, it gives tips to improve the content for search engine ranking.
AI and human writers are the perfect partnership. AI can focus on the technicalities of writing for search engines, and your team can focus on creating quality content that adds value for the audience.
One Partnership You Can Count On
You can't create quality content unless your writers understand the customer. While ChatGPT and Google Bard have many content creation superpowers, they lack this key ingredient to amazing content creation that ranks well in search engines.
That's why we believe there will always be a place for human involvement.
JS Interactive adds that human touch to every content we plan and create. We take time to understand you, your audience, and your purpose. Then, customize 100% UNIQUE content to help you hit your marketing goals every time.
We have served clients nationwide from Alabama to Austin with SEO services based on the latest trends.
Don't let the bots take over your content marketing. Contact us to learn about our human-first content marketing services.