The Future Will Be Personalized | The Top 10 Digital Marketing Trends for 2023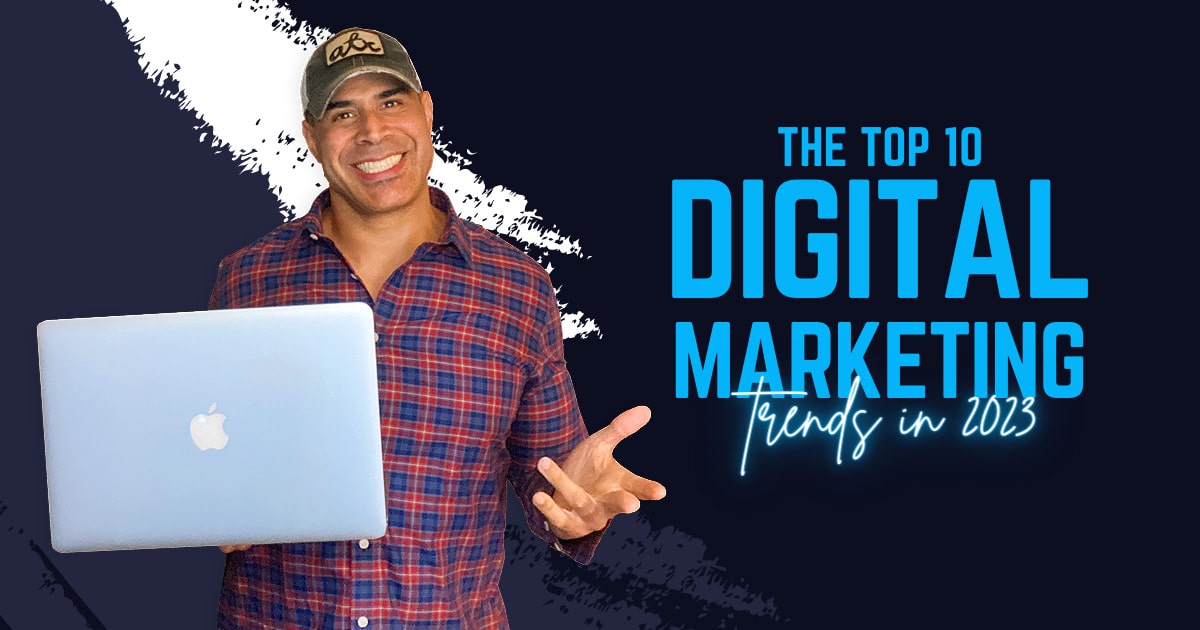 11 months ago, my world changed forever. On January 8 we welcomed our son into the world.
Caring for an infant is full of exhausting, joy-filled surprises. Just when you start to figure out how to meet their needs, their needs change.
You set your baby down in a room one day and they lay quite content without an issue. A few months later, you set your baby down and they crawl away.
Then climb.
Then waddle.
Then walk.
All the while, you need to keep on adapting as a parent not only to keep them safe but also to enjoy who they are becoming and support them in reaching their fullest potential.
It might sound strange, but if you love digital marketing as I do, you see this dynamic play out on the web as well.
As digital marketing evolves, customer expectations change, and new techniques are developed to capitalize on those changes.
This multi-faceted dance not only improves how customers get advertising, but challenges marketers to become better at what they do.
There are some big changes that the best marketers are adapting to as we move into the future. Which trends are here to stay, and which are about to take off on a rocket ship?
Read on to find our picks for the top digital marketing trends for 2023.
1. Human-centered Marketing Is More Important than Ever
Human-centered marketing is foundational to every other item on the list, and for good reason.
Customers have increasing access to a higher level of personalization, relevance, and contextualization in their marketing content.
The fact that these options exist means most customers will prefer them to the old way, which was attracting as many eyeballs as possible without consideration for who they belonged to or why they should stay glued to your product.
Now, shopping for a brand is a bit like trying on a few new identities. There are brands in all industries that will speak to every personality and pain point you can imagine.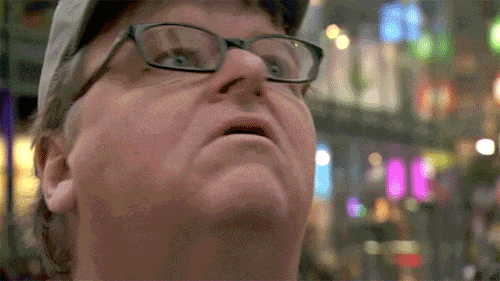 What this means is that those who try to attract every customer will end up attracting none.
That's why the #1 trend in digital marketing in 2023 will continue to be a human-centered philosophy that attempts to demonstrate value up-front and builds long-term relationships with customers instead of just being satisfied with a one-off transaction.
2. SEO as a Tool, Not a Business Model
Let's talk about Google. Its business model is easy to understand.
Searchers want quick results for their queries, but it's not enough to just be fast. If Google was returning nonsense results or directing users to spam websites regularly, it wouldn't matter how quickly they returned answers. They soon wouldn't have any customers left.
Reaching that #1 spot on Google is a mouth-watering prospect for digital marketers. Getting there for a highly searched term means massive traffic and opportunities for conversions.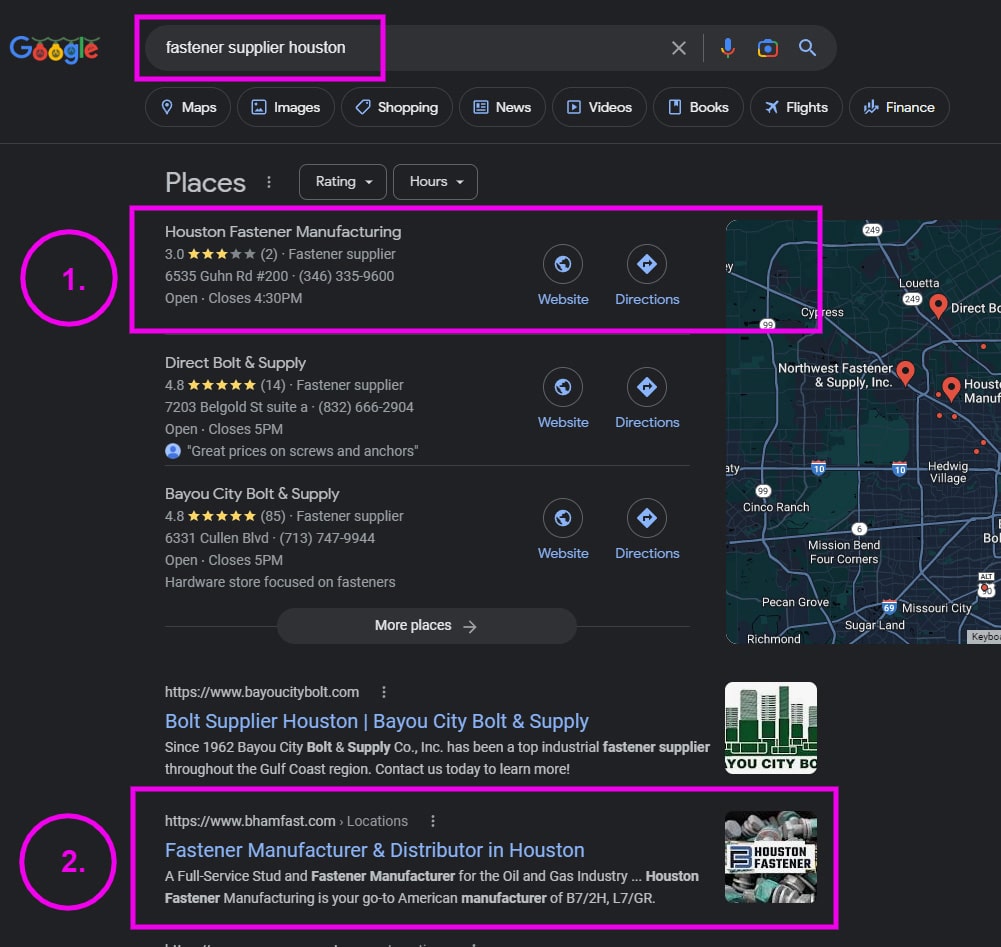 Knowing this, it may seem prudent to overload your content with buzzwords and SEO at every turn, without regard for how useful the content actually is, just to get customers on your website.
The reality is Google can't abide by these types of results. Bad content is directed against its business model, meaning it will take any and all measures to squash it.
It's simply not worth the time or investment to game SEO when you could instead create good content that projects expertise, authority, and inspires trust.
Properly working with SEO is not just the right thing to do from a customer's perspective. It will allow you to build a truly authoritative and profitable brand that has deep roots and a solid foundation for the future.
3. More Personal Personalization
Every aspect of digital marketing can be enriched by personalization.
Whether you're using email marketing campaigns, developing dynamic web designs, or using AI to craft perfect customer personas, personalization needs to be considered at every step.
ABM, or account-based marketing, has recently begun an upward trend in adoption and innovation for this reason. Customers enjoy a personalized marketing approach. It's also better for the marketing team because it allows them to zero in on their product and why they're selling it in the first place.
It just feels better to personalize marketing because it removes some of the anxiety you may have if you're concerned you're selling something to someone who doesn't really need it.
Customers can sense this, which is why it makes the list one of the top digital marketing trends you need to follow in 2023.
4. Double-Tapping into Influencer Marketing
Once you've done the critical work of getting a prospective customer to listen to you, your ability to sell to them will rise rapidly.
Influencers work because they are real human beings with their brands, image, and following that they allow you to tap into without the need for further development (unless you want to, of course). Their authenticity is what helps customers relate to your product in a way that's difficult to achieve without them.
That's why influencer marketing is one of our favorite growth hacks for 2023, and a trend you should get comfortable with if you want to seriously grow your digital marketing results.
5. Curating Excellent Customer Experiences
A customer experience describes the journey a customer takes from first learning about your product to clicking submit on the checkout screen. There are many phases in this process. Depending on your sales model, it could take days, weeks, or even months.
No matter how you slice it, it's an experience one way or another.
The question is: will it be a positive experience or one with uncertainty and friction?
Focusing on customer experience means ensuring that no matter where your customer is in their buying cycle, you'll have marketing content and strategies in place to help them toward the finish line.
6. Video, Video, and Video
Narratives and storytelling are good ways to hold the attention of customers and generate emotional responses. Video is a great way to tell an engaging story quickly.
Different customers love different lengths or styles of video, but almost every customer loves video in some form or another.
For 2023, we recommend focusing on creating narrative-driven videos that the customers can place themselves in the center of.
Aim to create short, medium, and long-form video stories that customers can engage with on social media like TikTok, Instagram, and YouTube, as well as on your web pages and content hubs.
7. Deep Diving into Data
With the rise of technological innovation has come a rise in the use of data analysis to develop new marketing strategies and measure the effectiveness of old ones.
Your marketing effort needs to make use of high-quality data for one simple reason: your competitors are already doing it.
This is one area where you cannot afford to fall behind. Furthering investments in data gathering, management, and analytics will be a huge trend in 2023.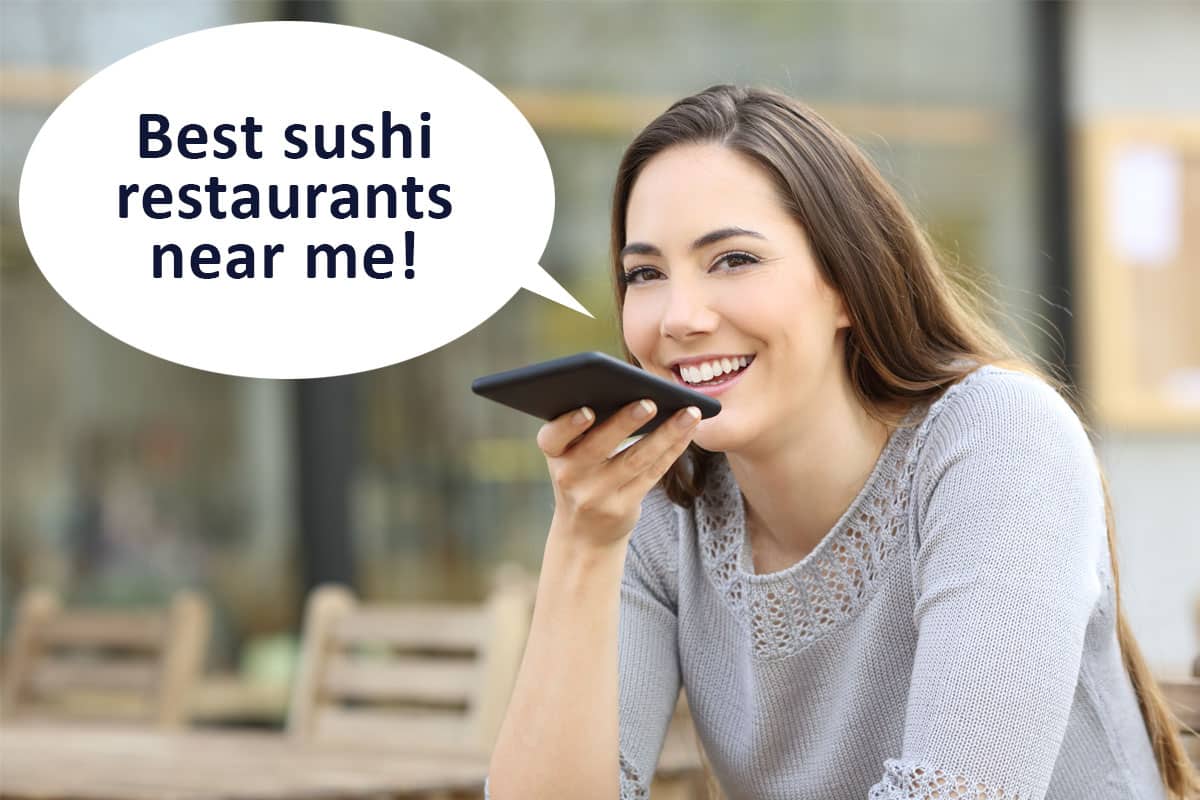 8. "Hey, Siri. What Is Voice Search?"
The rise of voice search is one of the most intriguing developments in the SEO world.
Devices are becoming increasingly sophisticated when it comes to speech recognition in 2023. They not only recognize speech but also utilize complex algorithms to decode its meaning and return search results on demand.
For now, there is not much difference between voice search results compared to regular text-based queries. So you don't need to scramble to make major adjustments just yet. We recommend a few simple steps to optimize voice search that won't take much effort.
We're including voice search on the list because we believe it's an area you should pay close attention to. By removing one more layer of friction in the search process, voice search could just represent the next era in SEO optimization in 2023 and beyond.
9. Where Can I Buy That Sweater? | The Potential of Visual Search
Don't get confused about image vs. visual searches. Image searching has been around for a long time, but it doesn't represent a useful marketing tool since it generally returns near-exact matches for things the user already knows about.
Visual searching goes a step further by allowing users to take images of items in real life and lets an algorithm search the web for promising results. This could include your website that sells the item the customer is looking for!
This is nearly uncharted territory when it comes to SEO, so it's another area you should watch closely in 2023.
10. Augmented and Virtual Reality
The metaverse may be off to a rocky start, but that doesn't mean it's finished.
Huge brands like Epic Games, Nvidia, Google, and Microsoft are all making some form of commitment to the metaverse and other virtual reality platforms. If the vision is ever fully realized, it will be opening up a new world of marketing potential.
There isn't much risk in at least becoming familiar with augmented and virtual reality marketing opportunities in the short term. It could potentially be a huge payoff if you find yourself in the cargo bay of a ship bound for outer space.
A virtual ship, of course.
The Evergreen Trend: Respect for Your Customers
We hope our list has given you some inspiration for where to look at emerging digital marketing trends in 2023, as well as current trends that will see continued growth in the future.
The most important development in the last several years of marketing has been the shift toward human-centered models. This is exciting for one main reason: it incentivizes marketers to develop digital marketing content that genuinely benefits customers first and foremost. Who doesn't sleep better at night knowing they've helped improve someone else's life?
Human-centered marketing with innovative strategies and hawkish attention to detail has been the JS Interactive specialty since our inception. We're ahead of the curve and can help you get there too. Our professional team is experienced, dedicated, and responsive to the needs of our customers at every level.
We practice what we preach by focusing on developing long-term relationships with our clients. We know that we can enrich their digital marketing operations and help them improve the lives of their customers.
Let's talk about how we can grow together. Click here to get in touch with us today.
Get Marketing Insights to your Inbox
Boost visibility, outshine your competitors and attract more customers