4  Ways Creating a Negative Buyer Persona is Positive for Content Marketing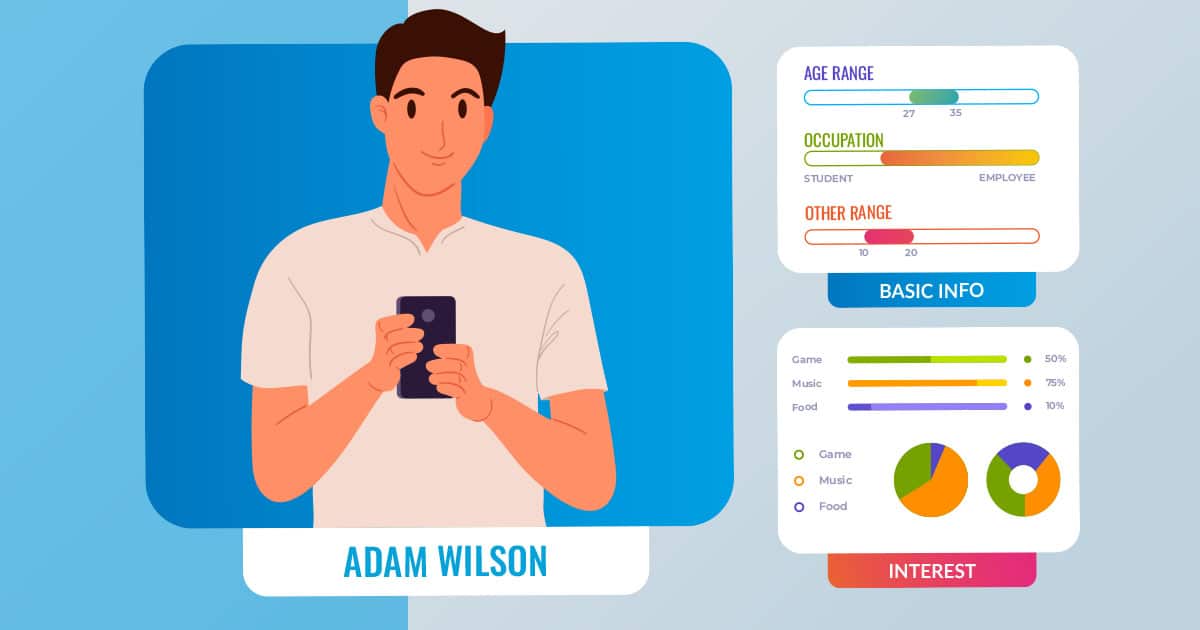 This product is no joke!  Where do you think you could buy such a ridiculous thing?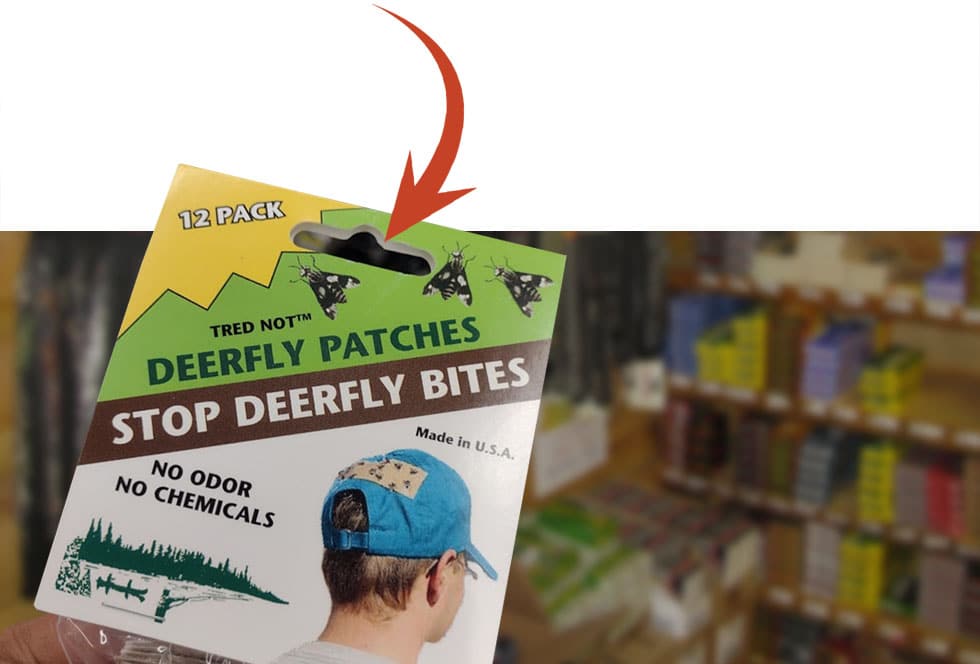 Answer: only in rural areas.
How well would this sell at a festival like Austin City Limits? Not very.
This may seem like a silly product regardless of where it's sold. Or maybe a gag gift. But if you've ever worked on a farm, horse ranch, or even taken a walk in some rural areas – you know the deerfly struggle is real!
How does such a remarkably niche product earn shelf space at any store?
Answer: Negative Buyer Persona.
You have probably considered how to define a target audience. Perhaps you've been encouraged to create a buyer persona as a part of a marketing strategy.
Those are reasonable and necessary steps for every business to build its brand and effectively increase the bottom line.
But if you're interested in saving time and money, you must develop a negative buyer persona.
What is a Negative Buyer Persona?
This is whom you are not trying to do business with. That may sound harsh. Or foolish. But this is essential to clarify if you want to increase your margins and decrease stress.
Rebecca Sadwick Shaddix with Forbes offers this clear and straightforward definition of a negative buyer persona:
"…which groups of individuals are the least likely to convert."
Young people at a music festival who are as interested in fashion as they are in music probably won't buy deerfly strips for their hip hats.
Farmers probably won't click the "buy now" button on a trendy but impractical jacket.
How a Negative Buyer Persona Benefits Your SEO Strategy
Even in a world that lives online, your ideal clients and customers are still in one place at one time. Regardless of how many tabs they have open!
Search engines have algorithms designed to help people find what they want. From the queries people type into a search box to why they typed it – Google knows what you're looking for.
Clients are often surprised when we ask, "is there anyone you don't want to buy your product or enlist your services?"
A typical response is – "we want ANYONE to buy from us!"
But if you press this question just a bit below the surface, you'll see that it's not entirely accurate. Not everyone will be interested in your business, even if they need what you offer.
More importantly, if you run a business with integrity, then you only want people giving you their hard-earned cash if they are actually going to benefit from your company.
Knowing who isn't going to connect with your company sets you up for success in multiple ways. Here are four that rise to the top.
1. Reduces Stress
If you own and/or operate a small-to-medium-sized business, peace of mind is a resource that is hard to find. There always seems to be more to do than time to do it.
What if you had less to do? And that, not because your business decreased but your efficiency increased?
What if the clients you worked with were the people you preferred to do business with? People you know are adding value to their lives because of your business relationship?
Clarifying whom you are speaking to – as well as who you are not – shrinks the internet down to a size you can wrap your arms around.
It also attracts the type of client you prefer to do business with.
Stress Relieved in Real Life
We recently developed a website for a real estate company in Austin. The owner knew whom she wanted to communicate with and whom she did not.
This allowed us to focus on images, content and messaging very specifically. The real estate on your website is limited. Choosing the right words is paramount.
Knowing the market segments you are not targeting alleviates the pressure you may feel to ensure every corner of the market is covered by your content.
And that literally brings in the clients you prefer to work with.
Since the real estate company we worked with was not targeting first-time home buyers, we didn't use any words on her website that catered to that crowd.
When people search for "a real estate agent for a first-time home buyer," search engines will only pick up half of those words from her website.
Of course, first-time home buyers may still get to this site. And she may be able to help them out. But that demographic will not be primary.
And that's just considering content for a website. What happens when you add social media into the mix? If you pull back the curtain on the different search engine algorithms on various platforms, you can get overwhelmed.
How relieved would you be if you knew which platforms to prioritize and which you could let ride off into the digital sunset?
2. A Negative Buyer Persona Saves Marketing Money
No shortage of marketers sell social media advertising. This makes sense. According to Statista, over 4.5 billion people utilize social media platforms.
Here's how Datareportal breaks down user numbers by platform.
Facebook has 2.936 billion
YouTube's potential advertising reach is 2.476 billion
Instagram's potential advertising reach is 1.440 billion
TikTok ads reach 1.02 billion
Twitter's potential advertising reach is roughly 486 million
Many also push ads on Google.
Both of these can have some benefits if utilized in specific, targeted ways.
However, neither will add much value if you aren't clear on where your customers are not.
Discord may have over 140 million users. But unless you target people under the age of 34, you'll waste valuable resources in that space.
Over 66% of Discord users are under the age of 34.
The flip side is also true. If you are targeting people in that demographic who love to play video games, you ought to consider how you can communicate on that platform.
Younger Users Desire a Personalized and Interactive Experience
The current research shows that Gen Z wants a personalized shopping experience. People born between 1990 – 2010, that is, folks between 12 – 22 years old, expect a different online shopping experience than the middle-aged crowd.
For these reasons and more, we always recommend a content marketing strategy. Quality content builds trust with your intended audience, demonstrates authority, and positions you as a trusted guide in other people's journeys.
Knowing whom you are not speaking to – and where you are not speaking to them – allows you to craft a specified message that your desired clients can hear.
If your business aims toward people learning to drive, you will need to develop interactive content.
You'll need a different approach if you're communicating with people who have been driving for more than 25 years.
Learn Where Your Ideal Clients Are Not – and Don't Go There!
Social media can be helpful in some ways, but it requires an exorbitant amount of energy and effort to keep your brand in front of users – especially in an organic way.
If you know the grizzled truck drivers you serve don't hang out on Pinterest, then don't expend resources there!
If the clients your interior design business caters to regularly check out Instagram, then it might be worth investing in that platform.
Regardless of what brand you're building, you need to recognize that Google is still king. Statista helps out again by identifying that over 92% of internet traffic happens on Google.
Organic search results are always best. Content for people and Google is the secret sauce you need to rank in search. And knowing whom you are not selling to is key to turning clicks into conversions.
3. A Negative Buyer Persona Uncovers Hidden Markets
Who do you think would be more interested in buying a burn barrel – men or women?
One company we serve, Burn Right, was surprised to find a significant market among women. In fact, they received several reviews from wives who said their husbands thought they shouldn't have invested in a burn barrel.
But they did. And now their husband loves it too!
Knowing this allowed us to develop a more robust SEO strategy while staying on point with their branding.
This is why Kicks are "Kid tested and parent-approved." It's a brilliant strategy. If your brand caters to kids, you must remember that the parents foot the bill!

Compare Kicks with Marshmallow Fruity Pebbles. Who do you think each brand is NOT catering to?
Even though both cereal brands target kids, they know adults will do the buying. They also know that adults may want to have cereal on hand – regardless of whether or not they have any kids in the house.
What demographic would you be surprised to find is an ideal client for you?
4. A Negative Buyer Persona Lets You Be You in Your Content Marketing
Honest Abe once said, "You can please some of the people all of the time, you can please all of the people some of the time, but you can't please all of the people all of the time."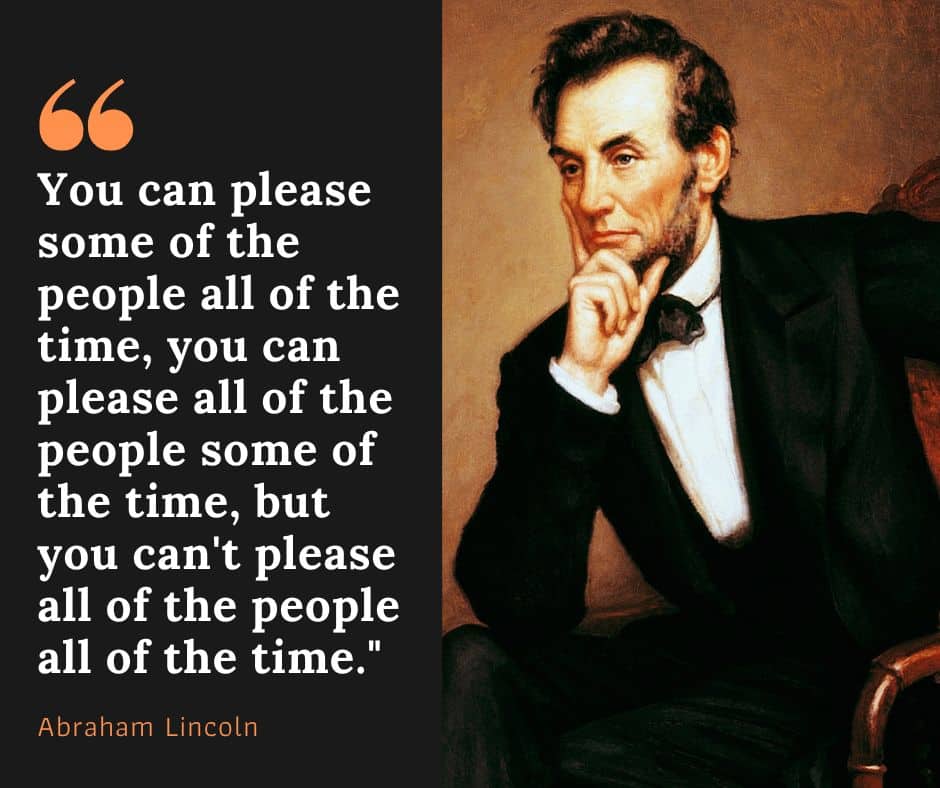 We have seen, over and over again, how liberated people feel by developing a negative buyer persona. It's almost magical.
When you know you don't have to cater to every potential client or chase every penny, but instead can do your thing, your way, for your good intentions – sparks fly.
It creates so much momentum and positive energy when companies gain clarity and can run after what they care about and stop investing in what they don't.
We are highly selective about the companies we work with. We're resolutely committed to creating people-first marketing for awesome brands.
If we don't get the sense that a brand is earnestly pursuing the good of its customer base, we feel free to pass on the opportunity.
We don't care to cash in on companies that objectify their customers and clients. Our values are not tied to growing our platform or grabbing more pennies.
You have skills. Gifts. Something to offer the world to make it a better place.
Don't make yourself miserable trying to make everyone else happy. Zero in on who it is that you can help the most – and then serve them the best you can.
Developing a negative buyer persona will help you funnel your limited and valuable resources where you can do the most good in the world.
And enjoy being who you are destined to be.
Reach out Today for Personalized SEO Wizardry and More!
JS-Interactive has been walking this path for over 15 years. We've developed and refined our skillset and goals based on experience and the latest research.
We can help you go where you want. And just as important, we can help guide you away from what you want to avoid.
If you want to learn more about how we can help you create a content marketing strategy that will attract the clients you want – and repel the ones you don't – reach out today!
We're available for a free 30-minute consultation.
In the meantime, feel free to check out our blog so you can gain some tips and tricks while staying on top of the latest SEO trends. We're here to help you ensure you'll only sell fly strips to the people who want them!
Get Marketing Insights to your Inbox
Boost visibility, outshine your competitors and attract more customers