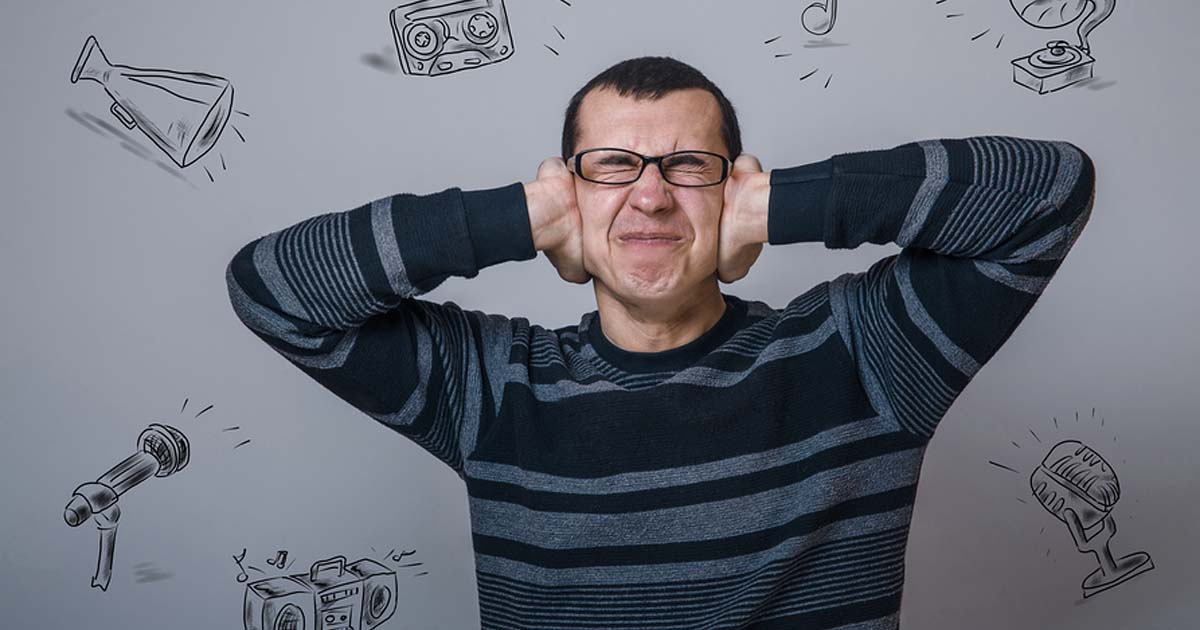 12 MIN READ
Do you feel like your small business's SEO just isn't living up to its full potential?
Everyone else seems to enjoy more sales and loyal customers as they climb the SERPs. Meanwhile, your rankings just don't translate into results.
What gives?
If you're like 70% of small businesses, you don't have a concrete SEO strategy. Maybe you rely on in-house staff who can only give SEO minimal attention.
Either way, I've noticed brands don't see results from SEO when they treat it like a math equation.
They add keywords to the right places, optimize the right headers, check all the right boxes, and expect Google to give them the "right" answer.
Even if they "win" at SEO in their industry and make it onto the first page of results, there's no monetary prize.
Why?
Great rankings don't make your brand memorable or attractive to customers. Awesome SEO won't make your brand stand out from the competition.
SEO doesn't give anyone a reason to spend money with your brand or rave about your brand to their friends.
Only one thing can: Solid brand differentiation.
Brand differentiation is critical if you want SEO to do its job – especially for small businesses in high competition industries.
Why Your SEO Lacks Leverage Without Brand Differentiation
Deloitte expects e-commerce sales to rise this holiday season by 15% but people are also getting comfortable with in-person business as vaccination rates climb.
According to Google, most holiday sales happened in-store in 2020. In other words, you can't take SEO traffic for granted.
Here's why brand differentiation is the key to successful small business SEO.
Most People Only Click the First Three Organic Search Results
55.2% of clicks go to the first three organic search results. If you fall into the fourth spot, you only have an 8% click-through rate on average.
How often do you click beyond the third organic result? After those first three spots, the search results just blend together, right?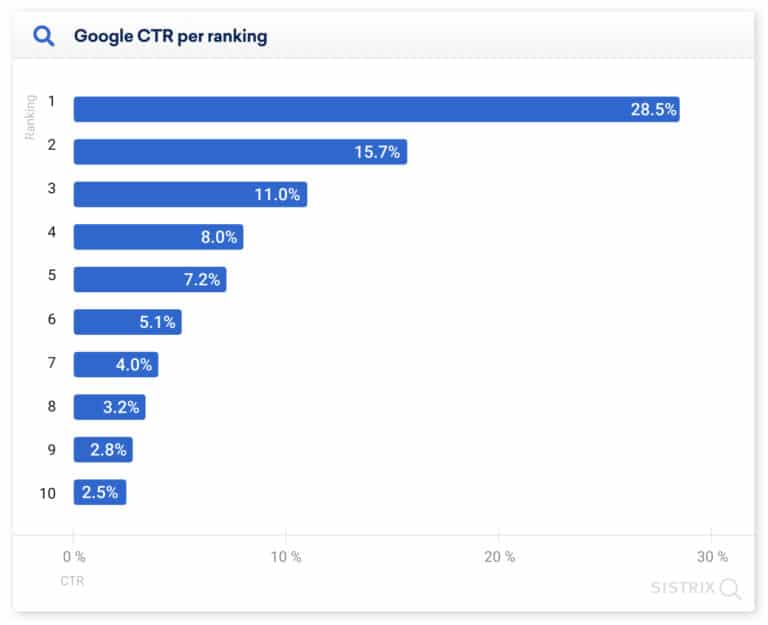 But there's one big caveat to this rule: You can still stand out and earn consistent clicks with proper brand differentiation. Scroll down for the full list where I explain how.
Organic Search Traffic Alone Won't Generate Sales and Customer Loyalty
Just because you might enjoy a high-traffic website, that doesn't mean your visitors are engaged or qualified to buy.
You can rank in the number-one spot for all the keywords in your industry, drive thousands of visits a day, and still see almost no improvement in your bottom line.
It happens all the time.
Organic traffic from SEO is important – it's a low-cost and sustainable way to generate visibility – but it doesn't give anyone a reason to spend money with your brand.
Customers want you to share their values, worldview, sense of humor, and interests. You can't seal the deal unless you differentiate yourself from existing brands this way.
SEO Can Change Overnight but Strong Branding is Sustainable
Google updates its algorithms and features all the time.
In March of 2021, for example, 40% of featured snippets briefly disappeared. Google has also made major changes to how it ranks pages over the last few years. Digital experience and Web Core Vitals are Google's focus at the moment.
Either way, you can't build a sustainable SEO strategy around today's standard ranking factors. Brands that do always end up losing their traffic when Google's algorithm changes.
You can prevent this by creating a strong brand that stands out from the competition and offers something valuable.
Brand Differentiation Prepares You for Tighter Competition
Don't let the surge in e-commerce sales distract you. For small businesses, more online shopping means greater competition.
Leading brands have all doubled down on their e-commerce strategies, including SEO, since the pandemic began. Target, for example, saw e-commerce sales jump 145% in 2020.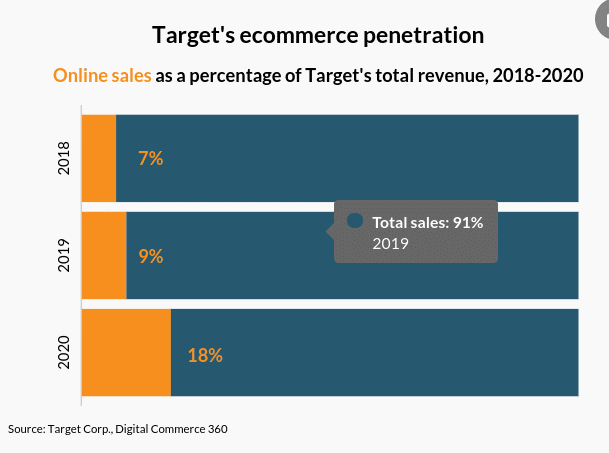 Remember, you're not just fighting against your industry competition for SERP space. You're also competing with Amazon, Walmart, eBay, and whatever B2B competitors align with your niche.
This makes it more important than ever for small businesses to stand out if they want results from their SEO.
Organic Visitors Turn into Loyal Brand Advocates
Most B2B and B2C brands alike say they use content marketing to create brand awareness, build loyalty, and establish trust in their brand.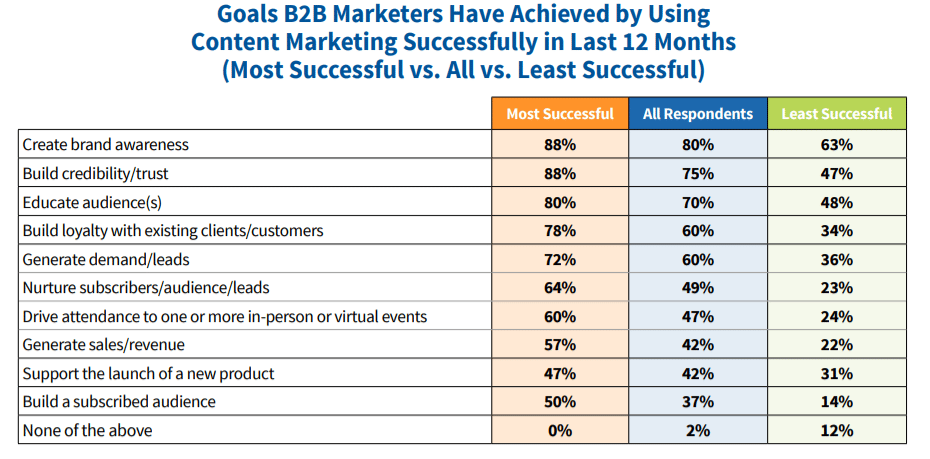 Well, SEO alone can't do any of that. SEO is just a tool that can give your brand visibility.
You need solid brand differentiation to meet those goals. SEO just gives your voice leverage by helping you reach the right people.
11 Ways to Give Your SEO a Winning Edge with Brand Differentiation
Here's the good news. You probably don't need to make any major changes to your product or overall brand. Instead, you can focus on research and honing your approach to reaching people.
Still, brand differentiation can feel overwhelming and risky.
Use these strategies to set yourself apart without the fear of missing out.
1.) Share Your Story or Experience – Whatever It Is
Everyone has a story! Don't make this any harder than it needs to be.
Just share the story of your passion and experience – it doesn't need to be elaborate or groundbreaking. Give visitors a peek into who you are as a human. What gets you out of bed every morning?
The point is to resonate with customers on an emotional level. You want to show them you're not just a company – you're a group of people (or person) with shared values.
It's hard not to feel touched by Mailchimp's underdog story:
2.) Rethink Your Main Pain Points
What problems do your products/services solve? Are you approaching these pain points the same way you were three years ago?
If so, it's time to re-evaluate your place in the market and position yourself as a problem-solver in a fresh light.
Problems evolve. New solutions emerge. If you don't keep up, your competition could address the same problems in a better way.
Brand differentiation isn't static. It should be flexible enough to evolve as problems change.
3.) Express Yourself in Multiple Formats
You can't differentiate yourself from the competition if no one sees your brand's content. That's where SEO matters.
Your content must involve multiple touchpoints and formats. Ideally, you'll consistently prove yourself across different platforms.
76% of people have discovered their favorite brands somewhere online unexpectedly – like a newsfeed, video, or influencer post. Publishing in multiple formats increases your chances of brand recognition and, eventually, trust.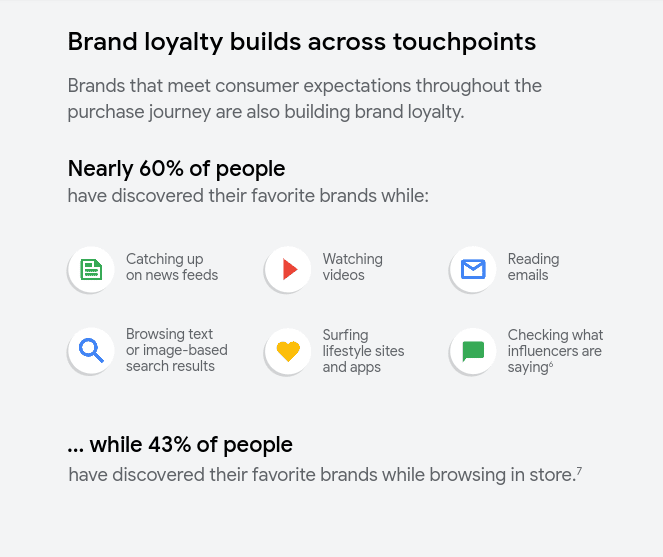 Your content must show up in the right place and stand out enough to truly resonate with potential customers. This is a key example of small business SEO and brand differentiation working hand-in-hand.
4.) Never Stop Learning About Your Industry and Take a Stand
There's a reason most professional license renewals require continuing education. New information comes to light every day because research never stops.
Everyone should prioritize ongoing education in their industry – not just doctors and therapists.
You can find fresh approaches to old problems, reinforce your brand's mission, offer better education to customers, and so much more.
Plus, it shows that you take your profession seriously, building credibility and trust.
That's why so many B2B organizations invest in thought leadership. About half of decision-makers engage with thought leadership content each week. 89% say this type of content guides their perceptions of an organization.
5.) Narrow Your Brand's Focus and Reconsider Your Target Audience
Still struggling to differentiate your brand? Maybe it's time to narrow your niche focus.
Start by going back to your passion. What's your story and why did you start the business in the first place? What drives you to learn about your industry and help people every day?
Next, re-research your target audience. How does your passion align with your target audience's reality?
Head over to Reddit, Facebook groups, and other forum-type environments to see what your target audience is talking about. For Yeti, it's brand collabs: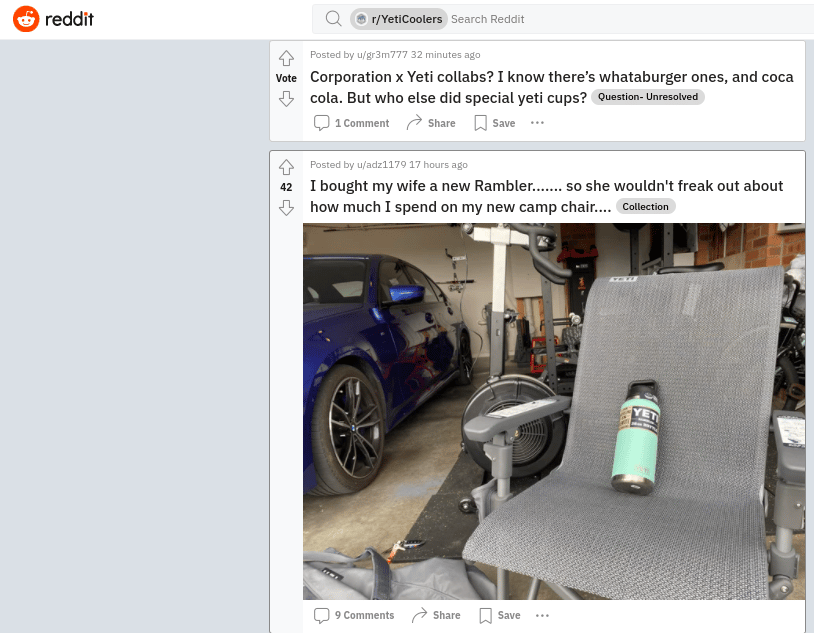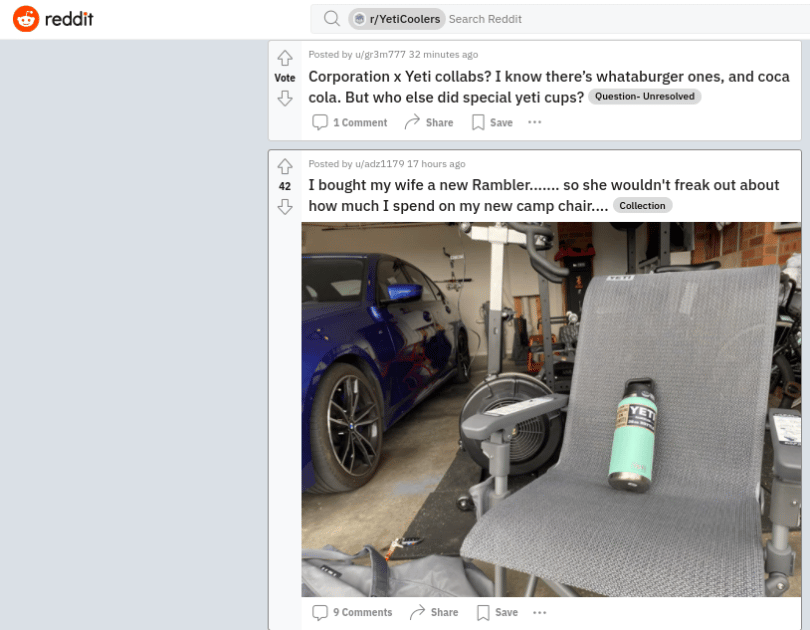 What are their key complaints? What are they struggling with most right now? What's making them happy and hopeful?
Most importantly, how does your brand fit into this situation?
6.) Don't Shy Away from Your Brand's True Value
Whatever you do, don't make price your differentiator. This will only enlist you in a race to the bottom.
Don't be afraid to embrace the true value of what you offer. How do your products or services impact lives? What kind of energy, skill, and emotion do you put into your work every day?
Now isn't the time to be coy or shy. You can't expect anyone else to appreciate your true value if you don't acknowledge it first.
Diamond Brands Gear knows better than to hide its superb hand-stitched craftsmanship – this is the brand's true value and they show it off every chance they get: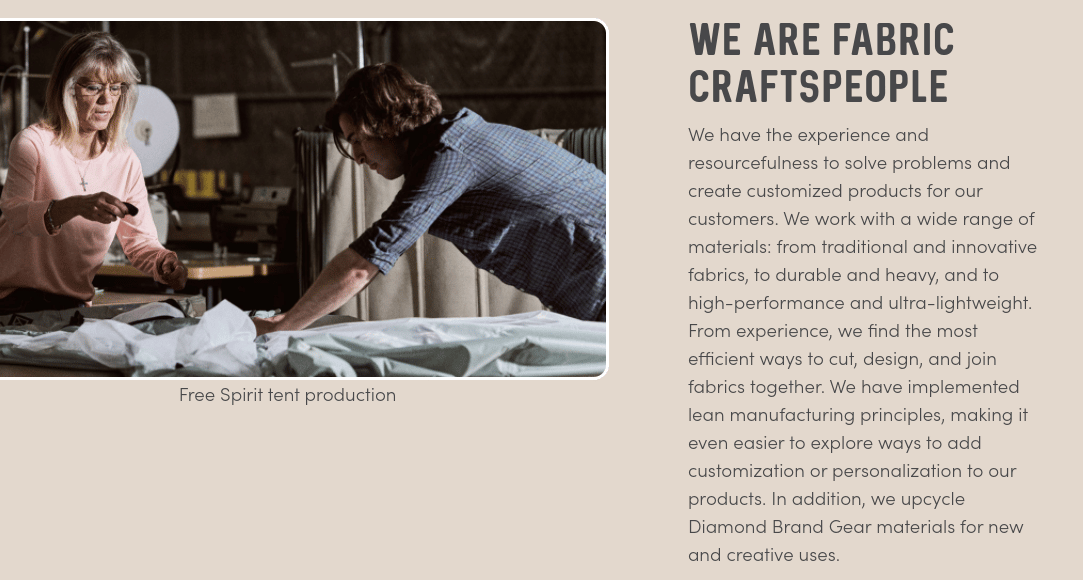 7.) Craft a Strong and Consistent Brand Image
Looks matter online. That's a fact. This doesn't mean you need to be flashy and luxurious. It does, however, mean your brand should always be polished and presented consistently.
Visual aspects are often the first thing we notice – both online and off – so make your brand's count.
I recommend building a strong set of brand guidelines. You don't need to be a global brand on par with Starbucks to reap the benefits of brand guidelines. Brand guidelines simply give you control over your branding.
Here's an example from Instagram: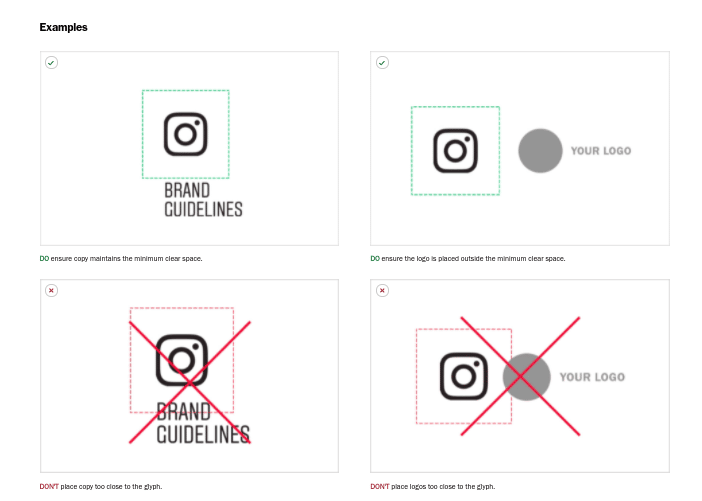 Use them to dictate emotions you want to convey, styles that represent your company culture, and anything else you can fit into visual aspects.
8.) Showcase Customer Testimonials and Look for Patterns
Over three-quarters of consumers in most major countries find it harder than ever to trust brands.
Transparency is important but you can't force anyone to believe what you say about your own company's ethics and standards.
That's why customer testimonials are so important. Collect them and showcase them every chance you get.
People might not trust brands, but they do trust other people. After all, 84% of people trust online reviews as if they were recommendations from friends.
Find your biggest fans – the ones who rave about you to their friends. What would they say?
Look for patterns and consider working their talking points into how you differentiate your brand from the competition.
9.) Take Risks When They Offer Real Opportunity
Afraid of taking risks? Consider that stagnancy brings its own risks. We don't call it the "God of Comfort" for no reason. You fall into status-quo traps and, eventually, fall behind.
I'm not saying you should dig yourself into a financial hole by taking every risk that comes your way. Instead, approach risks as opportunities.
Do you have the abilities and resources to minimize a risk's negative elements and maximize the potential rewards? Could you easily recover or adapt in a worst-case scenario?
Effective brand differentiation will always involve some risk.
By dictating what your brand is, you also position yourself against what your brand isn't. Sadly, a lot of brands never accept this risk and play it safe, cursing themselves to a general (and mediocre) life.
10.) Get Serious About Your Customer Service Strategy
Why don't customers trust brands? For one thing, 71% aren't happy with the current state of customer service.
Don't stress though. This is a major opportunity. By simply offering stellar customer service and promoting it every chance you get, you can differentiate your brand in the eyes of millions of customers!
Strive for intentional and responsive customer interactions. Give them multiple routes to contact you so they're in control of the conversation.
11.) Build a Strong Team to Support Your Brand
Smart companies know that nothing their brand represents can hold up to scrutiny without a strong internal team.
Employees first need their basic needs met. They also need to feel valued and psychologically safe before they can promote the company's brand values externally.
Full Sail Leadership does a tremendous job helping companies build a strong internal team with their hands-on workshops. Every company comes out better positioned to differentiate itself from competition because its employees are highly engaged and invested in business outcomes.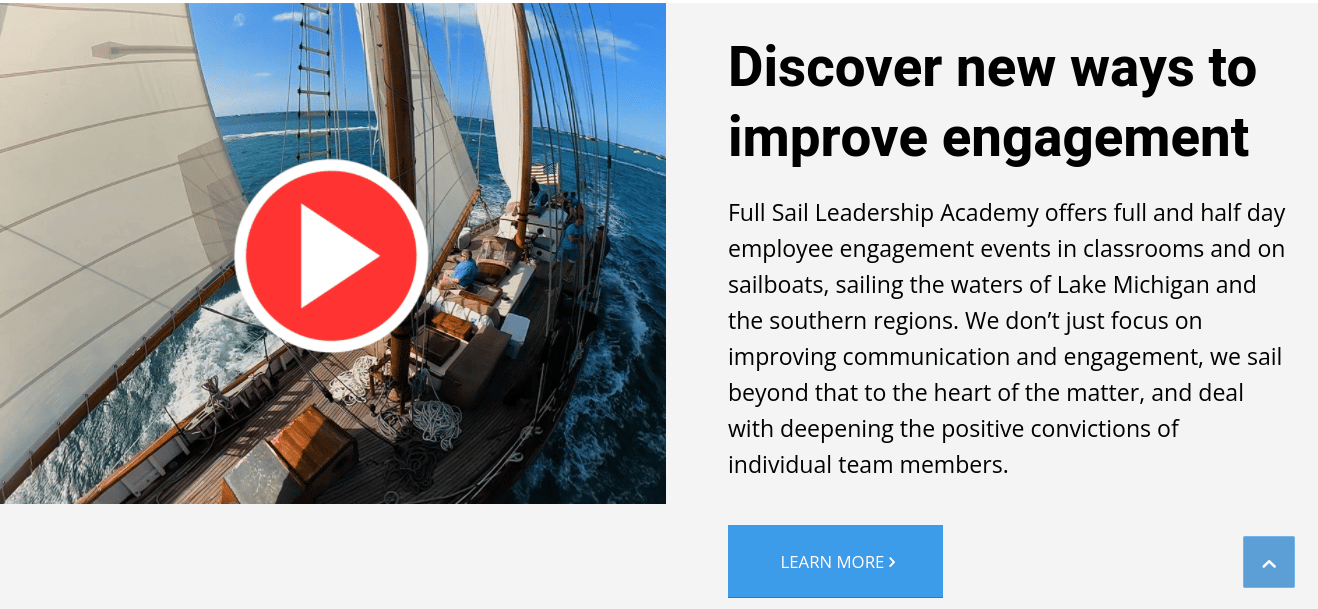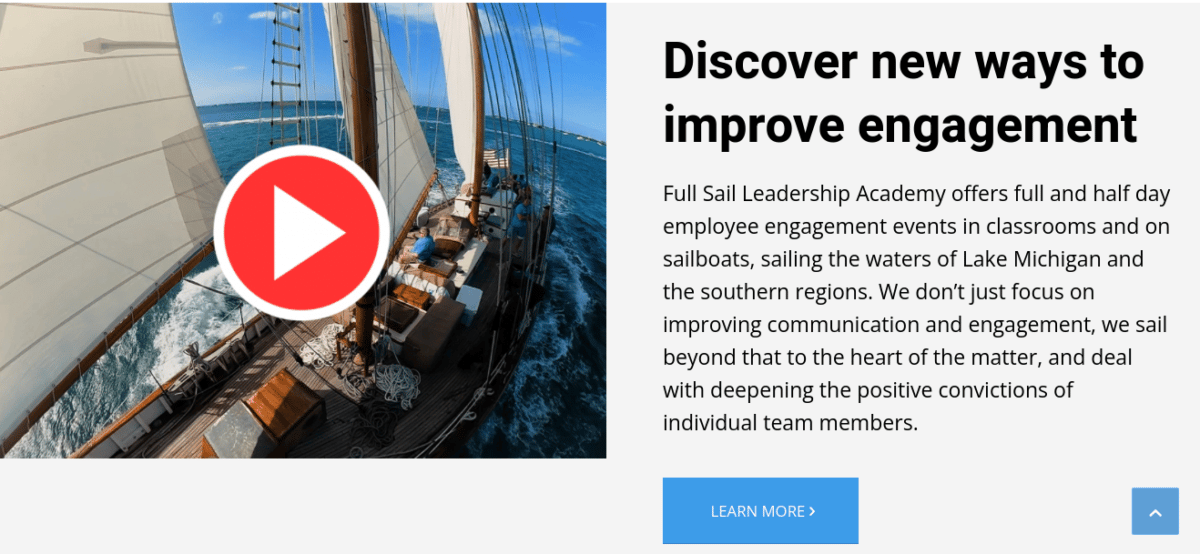 Let JS-Interactive Help You Stand Out and Succeed with Your Small Business's SEO
At JS-Interactive, we believe effective small business SEO is about quality – not quantity.
Our team knows SEO is worthless unless it produces real results like sales, brand recognition, and customer retention. That's why we spend time learning about your brand and market so we can develop a sustainable strategy to reach your audience.
Let us help build you a holistic strategy. We'll cover all the technical aspects while differentiating your brand to stand out in crowded markets.
We've helped countless small businesses do just that. Check out our work to see how JS-Interactive helps brands use SEO to reach their full potential and book a free 30-minute consultation.