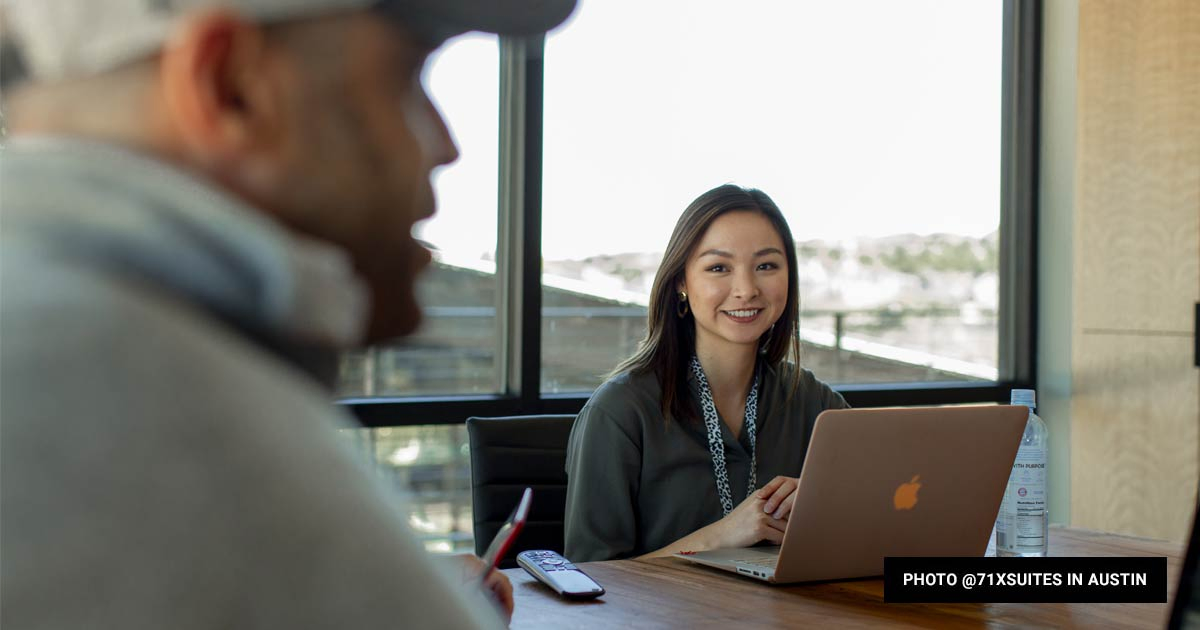 8 MIN READ
Most of the B2B relationships I've developed are awesome.
But if I'm being honest, some aren't so great. At least, they're not where I'd like them to be.
I've always felt that business relationships should look more like partnerships. Some interactions, however, feel much more like a transaction than a personal relationship.
That's why I wanted to go over some of the skills I've developed over my 15 years running JS-Interactive.
If you find yourself struggling to maintain healthy interpersonal relationships, make a few adjustments to your mindset, speech, and actions.
13 Tips for Building Strong and Respectful B2B Relationships
Relationship-building is a skill requiring communication, transparency, trust, patience, and, most importantly, respect.
It's important to nurture and grow your relationships with other businesses in order to really thrive in the marketplace.
Below are a few tips on ways you can build trust within your organization, and become a reliable resource for each of your business partners.
1. Respect Each Other
"Treat others how you'd like to be treated."
It's all about compassionate empathy.
By viewing each client as a business partner, you understand everyone gets a seat at the table.
As you make decisions throughout the day that apply to clients, ask yourself, "if I were them, what would I want me to say/do?"
Having the right attitude ensures that you always have the best interests of your clients in mind.
2. Value Everyone at Every Level in B2B Relationships
"Honor ALL people."
I primarily build relationships with higher-ups within organizations, but that's really beside the point: Everyone deserves the same level of respect.
Whether it's the CEO, the freelance designer, or the Postmates guy delivering lunch, respect matters. Sometimes, just a "hi" to acknowledge someone's existence goes a long way.
When everyone feels respected, trust builds, and more people feel comfortable participating in conversations.
Not only is it the right thing to do, but it reflects genuine character and respect regardless of someone's status.
3. Prioritize Integrity in B2B Relationships
"Look to the interest of others…"
They say your reputation is what people see, but your integrity is how you behave when no one's watching. Integrity is critical for keeping strong B2B relationships. It's the foundation upon which many other qualities for success are built, such as respect and trust.
84% of business buyers say the key to winning their business is merely treating them as a human – not just another sale.
Make the habit of focusing on the business partner in front of you and their needs – not your own. Their needs are yours.
4. Set Goals for All B2B Relationships
Every business has unique goals, audience segments, and visions. Make it a priority to understand each business partner's specific pain points, greatest needs, and goals.
Once you understand their expectations, develop shared goals and a plan. In every case, aim to deliver well beyond what they expect.
5. Keep Learning About Yourself
Understanding yourself is crucial for building solid interpersonal skills and B2B relationships.
People often say they overanalyze every interaction – but what do they learn from those fears?
If the thought of being conversational frightens you, ask yourself why. Are you worried about being misunderstood? Distrusting? Easily irritable?
We all have shortcomings. But shortcomings are just opportunities to grow, whether personally with family or professionally, when cultivating business relationships with clients.
6. Center Honest Communication in B2B Relationships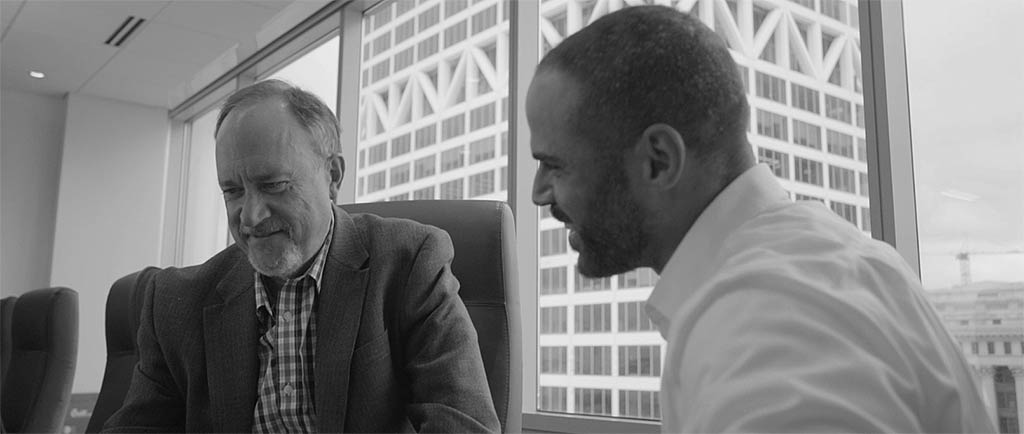 Small business owners put their heart and soul into it. To them, business IS personal. If it's personal to them, it's personal to me too.
You can't work with a small business owner and not have empathy for their emotional investment.
You also owe them the respect of honest communication. This often might include the words "no" or "that's not the best idea."
I believe B2B relationships should prioritize honest communication respectfully – whether we want to hear/say some things or not.
7. Keep Up Consistent Dialogue
Speaking up when it's absolutely necessary isn't enough. Strong business relationships also demand ongoing dialogue.
I like to cultivate positive relationships with clients both inside and outside the workplace. When I have a healthy relationship with a client, I know I can be honest with them about challenging business matters because we've established trust.
If a client's budget doesn't line up with their goals, I'm completely comfortable discussing it with them. It's much easier to default to transparency than scramble filling the gaps.
Any healthy relationship without manipulation requires transparency. Don't be afraid to ask questions and encourage questions. Make yourself somewhat vulnerable, and clients will feel more comfortable trusting you.
8. Be Vocal About Expectations
You can't set expectations once at the beginning of the business relationship and expect everything to flow just fine. Things change – that's just life.
Expectations should be an ongoing topic in every discussion. Keep shifting the conversation back to your client's bottom line: What kind of ROI do they expect to drive from their investment in you?
The best business relationships I've ever had prioritized frequent and open discussions about budgets and expectations. This attitude eliminates any major disappointments on both ends – ensuring everyone comes out happy.
Doing free work and people-pleasing all the time doesn't do any favors. I'm not opposed to generosity – especially with the most loyal clients – but again, I set expectations.
People-pleasing is often a slippery slope leading to codependency, frustration, and feeling unappreciated.
9. Focus Less on the Business Part of B2B Relationships
Not every client is someone to hang out with for a beer, CrossFit class, trip to the bookstore, or *insert your hobby here*.
But think of it this way: When was the last time you made a new friend? Over 61% of Americans say they regularly feel lonely, and 25% claim their mental health is fair or poor.
I'm not saying you should be anyone's therapist, but a little conversation can go a long way. Did a client tell you about their fitness competition over the weekend? Shoot them a text to ask how it went. Did someone mention their mom was sick? Follow up via email to ask how she's doing.
10. Treat Their Business Like Your Own
Adding value and helping their business grow is always my top priority. My profits, price points, and goals take a backseat.
I can't succeed unless my clients succeed first – that's just how business works. Focusing on its success is just logical. If I'm 100% invested in a client's growth, I can do my best work because my heart is in it.
I don't even measure my company's success on its revenue: I judge my own success by my clients' growth.
11. Listen More Than You Speak
Everyone's suffered through one of those dates where the other person just talks about themselves the entire time. You don't want to be THAT person with your business clients either.
If I spend a consultation rattling off my skills, industry jargon, and what I've accomplished, I won't learn anything about the other person. I won't even know enough to help them.
Instead, I take time to ask questions and process their goals, audience, and business. By simply listening more than I speak, ideas start flowing, and I can learn important things about the client.
12. Be Ready to Accept Criticism
"… constructive criticism, is at home among the wise."
A complaint isn't an insult. It's an opportunity to improve. Clients might not always say things most eloquently but try to focus on what they say – not how they say it.
Even falling short on a goal when you tried your best is a chance to express humility: Apologize, grow, tweak your tactics, and improve in the future.
13. Always Improve Your Patience
"Whoever is patient has great understanding…"
Patience is a skill that demands constant self-awareness and work. Ever hit the send button on an email and instantly regretted it? I know I have.
I know I'm not everyone's top priority. Every client has their own schedule, business to run, and personal stuff to deal with.
Remind yourself to take a step back, evaluate, and understand each side of the situation before you say or do anything out of frustration you'll regret.
We Put B2B Relationships First
At JS-Interactive, we believe relationships are the most vital part of branding. That's why we take the time to understand the goals, audience, and values of every client. We create partnerships – not vendor/customer relationships.
Browse some of our reviews to see why so many trust and value our work.