11 Off-Page SEO Tactics That Still Matter in 2021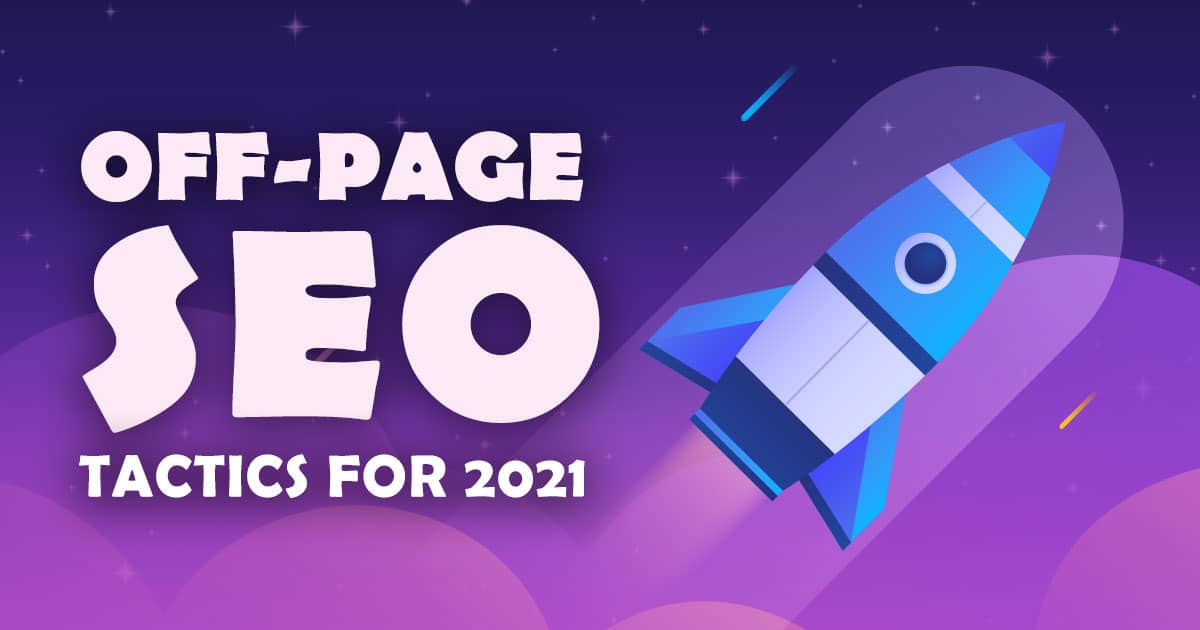 Imagine your website is a home – a nice bungalow.
Your on-page SEO is the foundation, structure, and all your mid-century modern décor. Your on-page SEO ensures your website has everything perfectly fitted to support website visitors and inhabitants.
See where are going with this?
Well, your off-page SEO includes everything that links to your on-page SEO, your home. And off-page SEO links to the rest of your neighborhood and the world beyond: the driveway, sidewalks, side roads, highways, and even the vehicles.
Just like you couldn't drive up to your home efficiently without a road, no one can find your website without off-page SEO.
And I mean no one: No organic search traffic. No backlink referrals. Even Google bots can't understand your brand's expertise and trustworthiness without strategic off-site SEO.
SEMrush gives us a nice rundown of what qualifies as on-site, off-site, and technical SEO:
Unlike technical SEO, there's no solution to off-page SEO with mass appeal. Both your off-page and on-page tactics depend on your brand's expertise and where you need to reach your audience.
Once you start building the neighborhood roads linking your house to others, Google can study your home's location related to the world around you.
Why Does Off-Page SEO Still Matter?
Your website's off-page SEO health is critical for several reasons:
It tells Google other sites trust you enough to link your page or mention your brand.
Links from off-page SEO can drive targeted traffic to your website – also boosting on-page SEO.
Google can understand your topic expertise based on which sites link your pages.
Certain off-page tactics can increase positive awareness surrounding your brand.
Healthy off-page SEO tells you that people enjoy your content enough to share and link to it.
The off-page SEO tactics reputable marketers use today don't involve the shady stuff you may remember from the earlier days of the internet: spam comment links and forum spam, anyone?
In fact, off-page SEO matters so much to Google for judging your credibility, authority, and expertise that backlink spam was one of the first things Google worked to ban.
11 Off-Page SEO Tactics You Still Need in 2021 for Brand Building and Organic Traffic
Don't be fooled by the simple nature of many off-site SEO tactics here – especially surrounding link building. What good are 10k links pointing to your fitness homepage if the referring website sells pizza?
That's where healthy off-page SEO gets a little tricky. You want the good websites pointing to yours while avoiding the bad ones. What makes a linking domain good or bad? It depends.
Moz developed the Domain Authority score to help us figure it out broadly:
You definitely wouldn't want thousands of shady websites with a 20 Domain Authority linking to your yours. But it's not always so clear-cut with niche industry websites or journals which may have a mid-range DA.
Use these tactics to figure out your website's ideal off-page SEO strategy.
1. See What Off-Site SEO Tactics Work and Don't Work for Competitors
Got SEO envy? Run a competitive analysis on BuzzSumo to see which backlinks point to your competition's website. Consider reaching out to the best (and most relevant) ones for submissions, content sharing, or media partnerships like podcasts.
2. Take Notes from Off-Site SEO Tactics of Top-Performing Pages
SEMrush excels in keyword data and engagement analytics, making it ideal for studying off-site SEO of top performers across your industry. You'll probably notice top pages actively tell Google what they don't want associated with their page:
Disavowing low-quality backlinks
Using no-follow links for low-authority sources
3. Poach Broken Backlinks from Competitors
Take note of any broken links during your top performer analysis. Provided your content is relevant enough to replace the competitor's link, there's no shame here.
Plus, Google's looming Core Web Vitals update for digital experience adds some urgency to fixing the broken link issue.
4. Build Natural Links with Valuable Content
The natural high-quality backlinks you need for off-site SEO only come from valuable high-quality content. Follow Google's EAT in everything you publish:
Choose a question/pain point within your expertise.
Write from a position of authority on the subject with quality sources.
Offer a trustworthy solution that improves lives.
5. Find Relevant High-Authority Sites in Your Expertise for Link Building
Did you dig up some interesting industry sites during your analyses in BuzzSumo or SEMrush? Make sure they prioritize EAT in their content and check their backlink profile for any red flags.
Pick a relevant blog from your site that matches the EAT and general topic of one from theirs. Reach out to their team to ask about link sharing (sweeten the deal).
6. Create an Internal Link Building Strategy
Don't toss random internal links into your content – keep your house organized! Google bots use them to understand what's important and how your topics fit together under your expertise.
Plan your internal links as you outline each blog, choosing a relevant internal link for the copy under each subhead – but only if it's relevant.
7. Take Your SEO Offline and into the Community
When you run a local business, your off-site SEO should connect you with other local business websites in your neighborhood – both virtual and physical.
Make sure to offer something valuable such as:
Local events or workshops
Sponsorships
Loyalty programs
Internships
Contests or game days
8. Create Unique Info-graphics and Optimize for Linking, Sharing, and Visual Search
With visual search capabilities rising, you can't go wrong investing in info-graphics. Make sure you choose a completely unique idea for each one – and watermark it in the center!
Optimize the meta description and ALT with relevant keywords so your info-graphic is ready for discovery and off-site SEO linking.
9. Jump into Your Brand Mentions
Tools like SEMrush make it almost too easy to see where and when someone mentions your brand online – anywhere.
Set up alerts for your brand and jump into productive conversations to boost off-site SEO: comment sections, subreddits, social media, and more.
10. Subscribe to HARO and Reach Out Whenever You Can
Help a Reporter Out is an off-site SEO double-whammy.
Set up your account to receive daily emails in your industry from journalists seeking quotes. Try to choose highly relevant or authoritative publishers for off-site SEO linking.
Best of all, you might build a connection to reach the editorial staff for your own pitches.
11. Keep Up the Social Sharing
Google won't admit that social engagement matters for off-site SEO but referral traffic from a high-authority domain like Facebook certainly does. And soon, comprehensive digital experiences will too.
Use APIs to link your social media accounts with your website for embedded feeds so Google can "see" the on-site/off-site connection.
Sick of Being Your Own SEO Consultant?
Off-page SEO doesn't have to be complicated. It's really a matter of figuring out what websites, apps, and touchpoints you want referring visitors to your website and influencing your brand's reputation in the eyes of Google.
Complicated? Not necessarily. Time-consuming and tedious? Absolutely – especially if you want effective off-site SEO driving consistent targeted traffic and sustainable search rankings. And don't forget everything involved with on-page SEO and technical SEO too.
When you're ready to level-up your SEO, our Austin SEO company consultants have your back with the time and expertise to deliver a personalized long-term SEO strategy.
What annoys you the most about SEO? Book a free 30-minute consultation and let's vent – no obligation.
Get Marketing Insights to your Inbox
Boost visibility, outshine your competitors and attract more customers