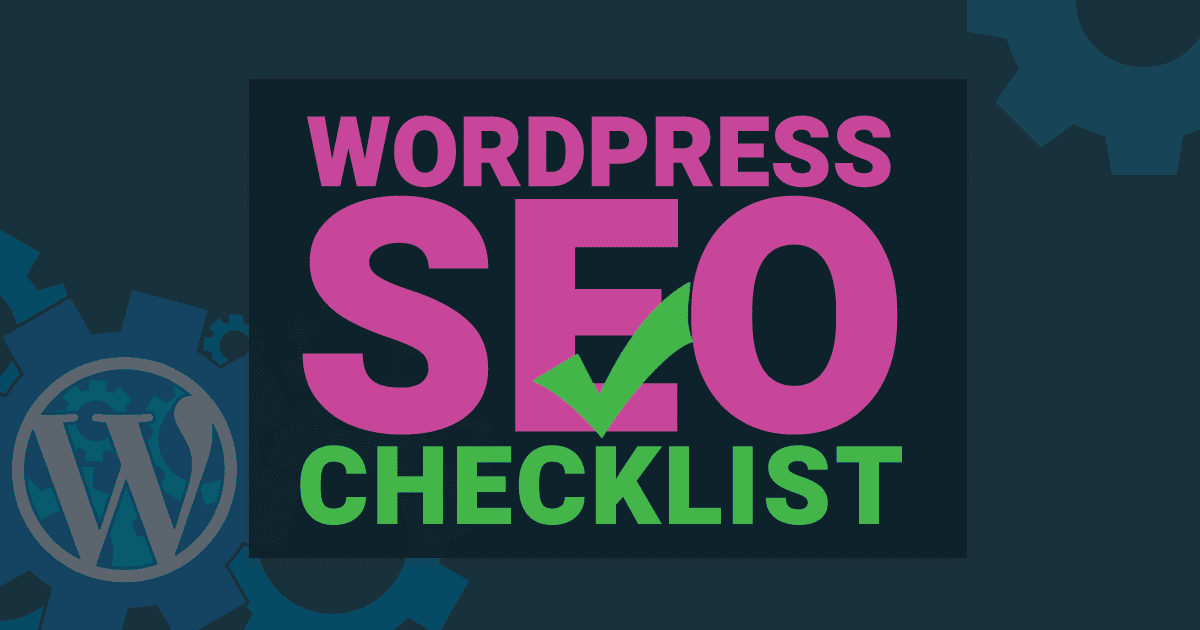 9 MIN READ
Is your website set up for success in 2021?
This may sound cliché, but search engine optimization (SEO) is a critical component of every successful marketing strategy.
Don't believe me?
Less than 3% of US searchers click on paid ads in the Google results.
With over 40,000 search queries happening every second, you need an organic SEO strategy to capitalize on that valuable traffic at every stage of the funnel.
Unlike PPC ads and social media traffic, people who arrive at your website from organic searches will often stay on your page longer and visit more pages during their visit.
Look at the difference in bounce rates for this news and analysis WordPress website (an industry with notoriously high bounce rates):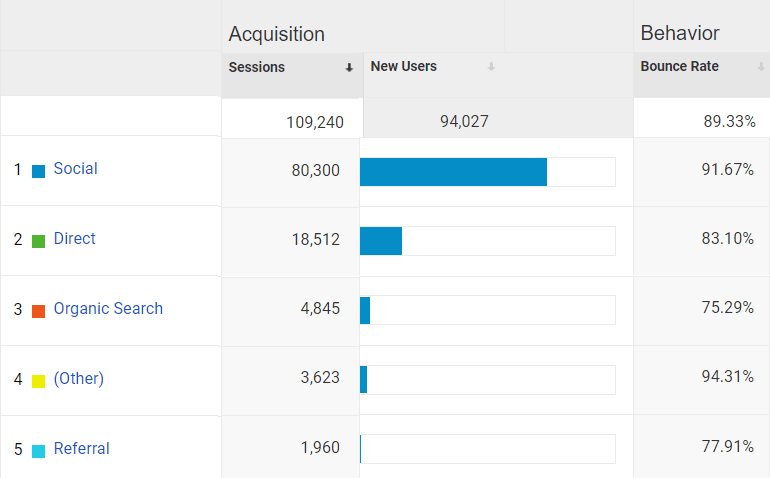 Or how about for this reputable sports facility in Wisconsin: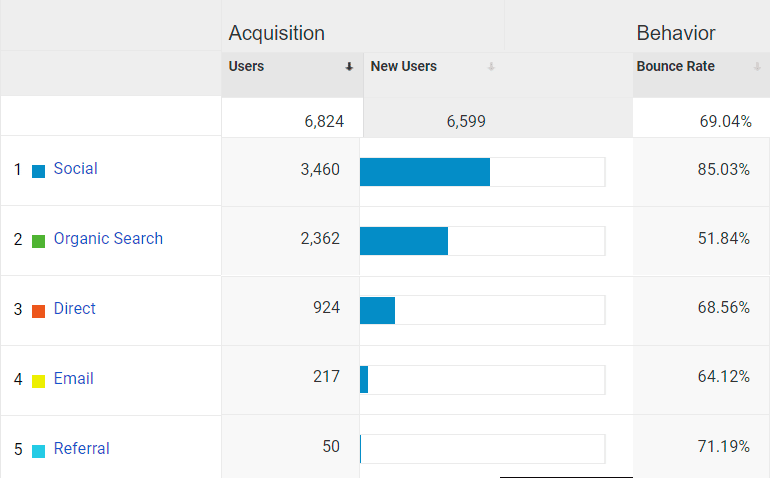 That's a staggering difference!
Successful WordPress SEO isn't a one-time job. It requires ongoing attention, adjustments, and updates.
With so much riding on successful online visibility and digital marketing today, SEO isn't something you can ignore either. For local businesses in Austin, SEO is especially important for replacing lost foot traffic and sales due to local shutdowns.
Your 21-Point WordPress SEO Checklist for Traffic in 2021
Your goal for SEO should be sustainability—not quick bursts in traffic and rankings. Ideally, your brand's SEO should gradually improve over time as you prove yourself to Google's algorithms and users.
WordPress SEO isn't magic or mystical, but it does require in-depth attention, if only because so many elements are involved–and nothing is set in stone. Use this checklist to make sure the SEO for your website is set up for success in 2021:
1. Speed Up Your Website
Speed is everything. With 5G service and high-speed internet penetration expanding, you can't expect visitors to put up with slow load times.
How fast? Three seconds was the golden standard for a while, but aim for less than two, if possible. We have a whole blog dedicated to tips for speeding up your site.
2. Use the Best Hosting Provider
A dedicated hosting provider is absolutely essential for long-term SEO success. You just can't develop consistent winning rankings when you share a server.
We recommend JS-Interactive clients use either WPEngine or Kinsta due to their reliability and versatility.
3. Install a WordPress SEO-Friendly Theme
Your theme provides a foundation for successful WordPress SEO (or lack thereof). Watch out for themes with built-in or mandatory plugins that can drag down your load times.
Choose themes like Astra themes for clients because they're lightweight (under 50KB), update automatically, and include SEO-friendly customizer plugins like Elementor.
4. Pick the Right WordPress SEO Plugin
A WordPress SEO plugin won't optimize for you, but it does simplify the process, provide reminders, and include valuable metadata tools.
After years of using Yoast (the go-to SEO plugin), SEOPress has grown on me. Unlike Yoast, SEOPress is an all-in-one tool offering schema, breadcrumbs, local SEO for my Austin clients, backlinks, and much more.
5. Optimize Images for Speed and WordPress SEO
Looking for a quick WordPress SEO improvement? Optimize your images!
Keyword-rich ALT descriptions
Relevant titles
Compressed sizes
Lazy loading
Use WebP Images
You face less competition in the image search tab when optimized for SEO.
Some of my preferred tools for compression and lazy loading include Imagify or Short Pixel. These secure plugins are easy to configure and won't screw up your image quality.
6. Use Schema Markups
Schema or structured data markup tells Google to display additional important pieces of info next to your website in the search results. Details could include important landing pages, reviews, products, recipes, events, and more.
Google offers a useful tool for adding structured data. However, I recommend using the premium version of WP Schema because you can automate and optimize the process instantly.
7. Implement Caching
Caching speeds up your site by preloading the heavier parts of your site—like images—to reduce server requests.
Simple speed improvements like this go a long way towards improving the long-term WordPress SEO of your Austin site, whether you want to reach a local or global audience.
I prefer WP Rocket because it's user-friendly and charges an affordable annual rate. Totally worth it.
8. Clean Up Your WordPress Database
Over time, your website creates duplicate product pages, extra tables, clunky code, leftover plugin code, CSS, and all kinds of junk that can hurt SEO.
It's important to set a staging environment first, before using tools like WP Optimize. And I would advise you to proceed with caution with consistent testing to avoid breaking your site.
9. Be Selective with Plugins
Low-quality or outdated plugins may impact loading due to excessive usage of scripts to provide your website with its needed functi0nality. This will drag down your site's speed and SEO with it. Plus, outdated plugins are major loopholes for hackers.
Only install plugins from reputable creators. Ensure authors are up-to-date with the releases of their plugins.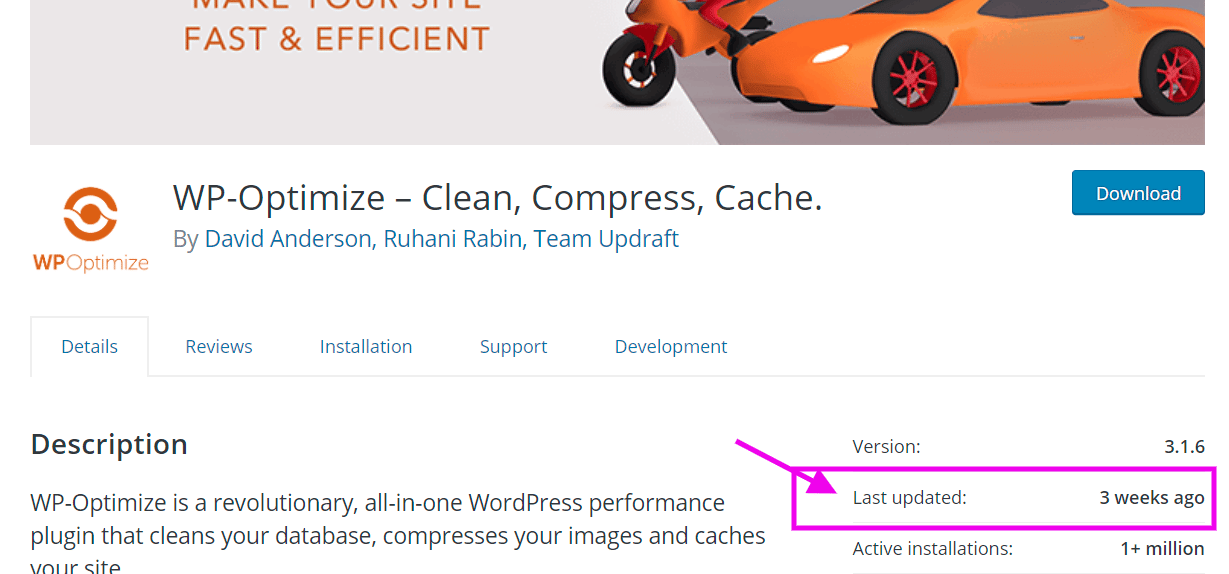 Make sure you turn on auto-updates for plugins that are developed by trusted authors to help keep your website secure.  Delete the ones you don't use—you can always reinstall them again.
10. Use Accelerated Mobile Pages for Blogs
AMPs are specially optimized to load faster and cleaner on mobile devices. With Google prioritizing mobile browsing experiences, AMPs are ideal for brands publishing regular blogs because they can help you maximize the WordPress SEO on your site.
11. Don't Neglect Other Search Engines
Bing optimization is especially important for SEO if you run a local business because its map app favors small businesses.
Apps like Yelp and TripAdvisor partner with Bing, so make sure you set up an account with Bing and submit a sitemap. For an international audience, consider search engines like Yandex and Baidu as well.
12. Optimize for Voice Searches
More people add voice-activated devices to their home every day. 72% of people who own voice-activated speakers say they use their device as part of their daily routine.
Voice searches often involve long-tail questions and conversational search. People don't blurt out, "Hey Google, Austin temperature." It's more often like, "what will the weather be like this afternoon?"
A simple way to optimize for voice search is with question-based subheadings and short, concise straightforward answers. An FAQ page may be a great way to purue this.
13. Revamp Your Keyword Research for WordPress SEO
First, understand there are 3 basic types of search queries. Search queries are either:
Informational: used when information on a specific topic or subject matter is needed.
Navigational: entered with the intent to find a website or web page.
Transactional: indicated by a user's intent to complete a transaction, such as making a purchase.
You always want to optimize your WordPress SEO for branded keywords. Informational keywords are ideal for blogs and media content. Meanwhile, transactional keywords include words like "buy," so use them to target folks at the end of the funnel (like your product pages).
14. Take Your Local SEO Seriously
The pandemic has driven a trend towards local shopping. 82% of shoppers say they're willing to pay more money if it means they can support a local business over a corporation.
Optimize your local Austin SEO listings on every website you can: Google My Business, Bing Places, Yelp, Groupon, etc. Don't neglect reviews. Online shoppers trust online reviews, and a few positive reviews can bump you above competitors in the map results.
15. Improve Your Core Web Vitals
Google will consider page experience in rankings for the first time in 2021. To stay ahead with your WordPress SEO, get your core web vitals straight by considering the following:
Load time for your main content
Interactivity
Visual stability
HTTPS and Safe Browsing
Mobile-friendliness

Google is making a greater effort to consider how feal-life users interact with your website, so improving your core web vitals will be essential for SEO success.
16. Clean Up Your Site With Technical SEO
Technical SEO makes your website easier for Google's bots to understand and crawl whenever someone types a relevant query into the search bar. When optimizing your website's Technical SEO, you'll want to consider factors like:
Metadata, Titles and Descriptions
Headings, Subheadings and HTML Markup
Site crawlability and Indexation
Site Speed
SSL certifications
Caching
CDN Implementation
Also, make sure you aren't running any duplicate pages for products, which can confuse the bots.
17. Publish Consistent Content and Update Old Pieces
Publishing regular, market-relative, high-quality keyword-rich content in your niche is the best thing you can do for sustainable SEO.
It's also important to audit old pieces of content. Update outdated stats include new research, check high-ranking pieces, and add more to the discussion.
18. Carefully Consider Links in Each Post
Always include authoritative links to other websites in your content. An Alexa rating of under 100k is ideal for authority. Google likes to see that you've done your research and care about references.
Likewise, internal links to other relevant posts on your site also help Google understand what your site is about while encouraging visitors to stay.
19. Manually Approve Your Comments
Open comments create a spammer free-for-all. You'll end up with tons of scammy do-follow links on your site—not good for WordPress SEO.
Instead, either turn off commenting or require moderator approval for comments.
20. Add Breadcrumbs to Improve WordPress SEO
Breadcrumbs are directory links you can see below a site's menu but above its main content. They help both search engine algorithms and your audience understand your site's structure and navigation. Plus, they create more internal links.
21. Keep URLs (Permalinks) Short, Sweet, and Keyword-Rich
Your URLs should only include your keyword and enough to differentiate from other URLs. Avoid keyword bombing your URLs. In some instances where it makes sense, I will remove 'stop' words like "the", "is", " with"…etc.
Let Our Expert Austin SEO Consultants Handle It
Whether you need ongoing SEO services or just need an expert SEO consultant to audit your website and lend a helping hand, our expert team has your back.
JS-Interactive has helped countless businesses in Austin, Wisconsin, and beyond improve their online visibility and sales. We offer content marketing, user-friendly web design, technical SEO, local SEO, and much more.
Feeling overwhelmed with your SEO? Check out our current work to see how we've helped clients in a wide range of industries improve their SEO and holistic online presence!