Bing SEO: Why It Matters for Organic Traffic and How to Optimize It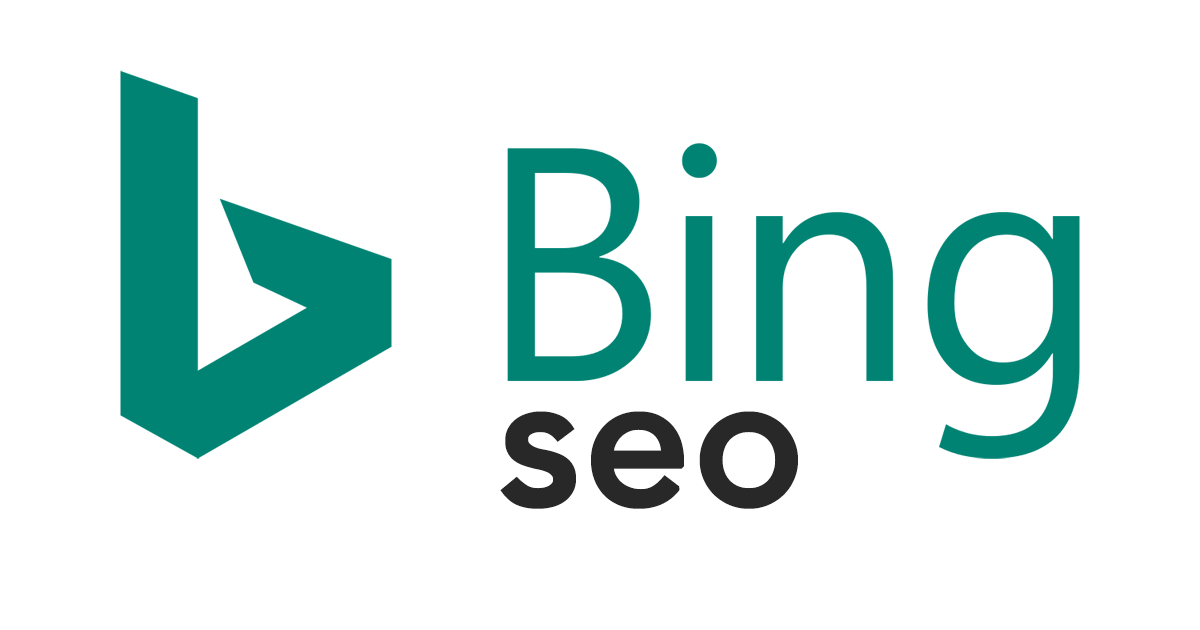 Bing? Yes, Bing.
Optimizing your Bing SEO is incredibly easy and can deliver some awesome organic traffic.
While it's true that Google gets most of the attention, Microsoft's Bing powers 26% of all searches compared to Google's 62%.
Don't count Bing out. In fact, Bing recently released a fresh set of webmaster tools and a new dashboard to compete with Google Search Console.
Why You Should Care About Bing SEO for Organic Traffic
If organic traffic is your goal, you can't overlook the fact that over half of all searches happen through a Bing-powered search engine.
Tons of search engines and apps partner like Yahoo!, DuckDuckGo, Amazon Fire Tablets partner with Bing.
Aside from that, improving your Bing SEO could deliver a few other benefits.
Organic traffic arriving at your site from Bing SERPs might have a lower bounce rate.
Bing's local search app, Bing Places, prioritizes small local businesses.
Marketers tend to notice higher conversion rates and ROI from Bing traffic.
Unlike Google, Bing is transparent about its ranking factors and SEO.
TripAdvisor, Yelp, Foursquare, and MovieTickets.com partner with Bing to aggregate data and reviews.
Bing SEO Vs. Google SEO: 4 Key Differences
Before we jump into the basics of optimizing your Bing SEO for organic traffic, let's get these key differences out of the way.
1. Influence of Social Engagement Signals
Unlike Google, Bing does look at social media engagement when it ranks your content. Bing figures if people are following your page, sharing your content, and commenting on your posts, you must be pretty influential.
2. Understanding of Keywords
When you optimize your content's SEO for keywords, you may want to use rules that were compliant with Google back in 2015ish.
Microsoft's natural language processing isn't quite as advanced as Google's yet. You'll need to use exact keywords (as opposed to synonyms or broad match keywords) in your content and metadata if you want Bing to find it.
Speaking of metadata, Bing still loves meta keywords.
Remember those? Meta keywords are placed into your post's HTML, visible only to search engines and coders.
3. Impact of Multimedia
Where Bing lacks in natural language processing, it makes up for in multimedia identification.
Bing wants to see lots of high-quality images and videos on your site. Unlike Google, Bing also doesn't mind websites designed with Flash or Silverlight. Bing says they can "improve the aesthetic appearance or the functional ability" of your website.
Look at this awesome image search interface: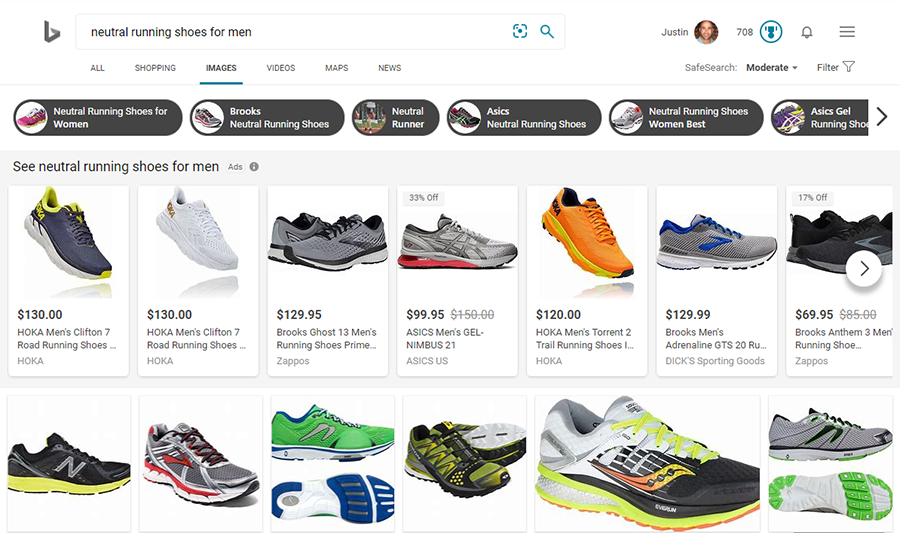 4. Determining Backlink Quality
We don't know quite how much, but we do know links play a role in Bing's ranking system.
According to Bing, lots of links pointing to your site show that your site is popular and valuable:
Building a solid backlink profile is important. You want your links to be genuine and not part of a link- building scheme.
Bing seems to judge a link's authority based on its age, whereas Google mainly looks at the site's quality and trustworthiness. Also, while Google might punish you for using keywords as anchor text, Bing wants to see you link keywords.
How to Optimize Bing SEO for Organic Traffic
Optimizing your Bing SEO for organic traffic is easy if you're already familiar with basic Google SEO.
However, there are a few key points you'll want to prioritize.
Make Sure Bing is Indexing Your Page and Provide a Sitemap
Before you optimize anything, you'll need to make sure Bing is indexing your website.
The fastest way to check is by running a Bing site search like site:js-interactive.com.

This will immediately show you how many pages Bing is crawling without having to wait for Bing to pull your data in their Webmaster Dashboard.
Just as you would with Google, you'll also want to give Bing a sitemap. Bing recommends using a fresh sitemap to avoid dirt from redirects.
Familiarize Yourself with the New Bing Webmaster Tools
Bing recently released a brand spanking new Webmaster Dashboard. It looks remarkably like Google Search Console, so it's easy to figure out and navigate: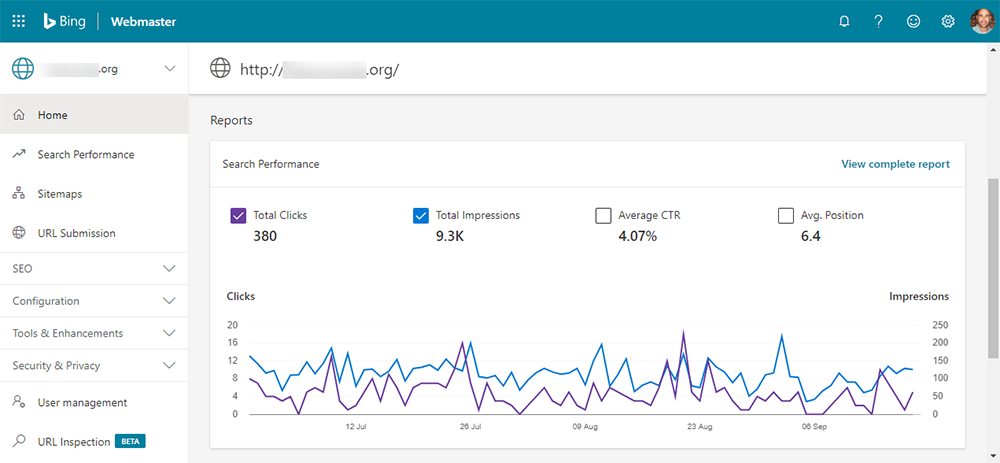 The fun doesn't end there. Bing's Webmaster Tools beat Google Search Console by including SEO tools like backlink reports, keyword research, and SEO analysis.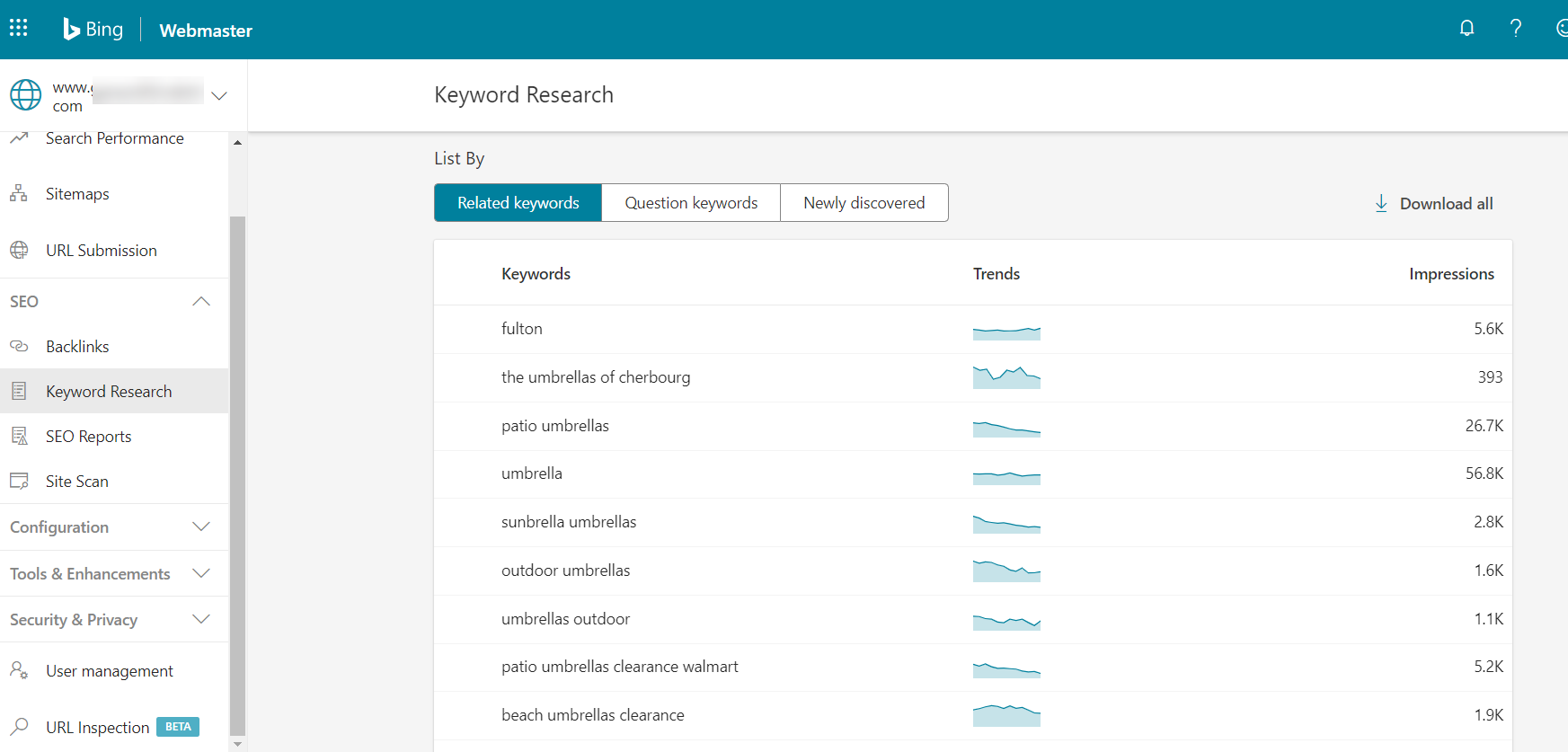 Better still, Bing integrated a link disavow tool right into the dashboard so you can clean low-quality links seamlessly. With Google, you have to visit a special page. Plus, Google tends to frown on using the disavow tool. Bing encourages it.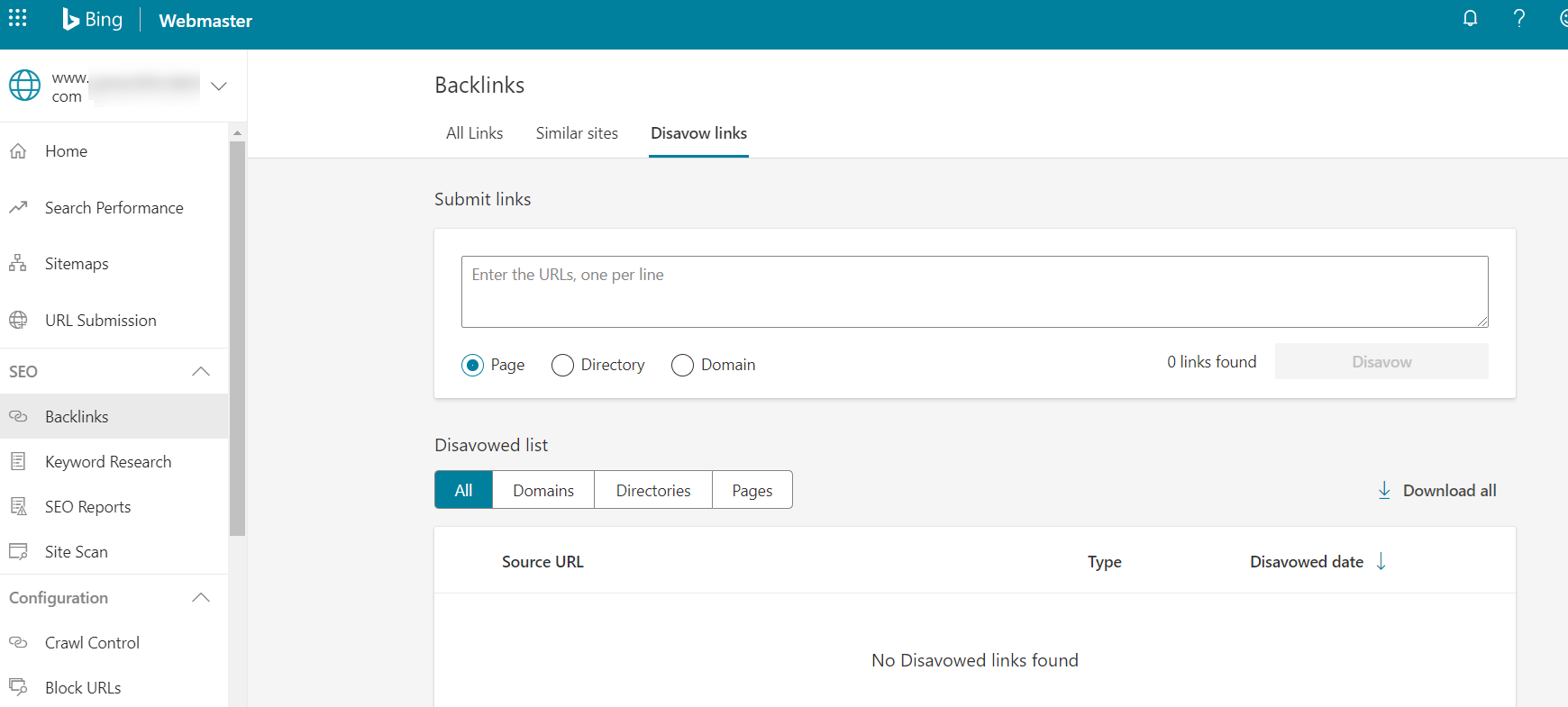 The Bing Webmaster Tools also let you scan your website for immediate SEO issues you can address like too-long titles: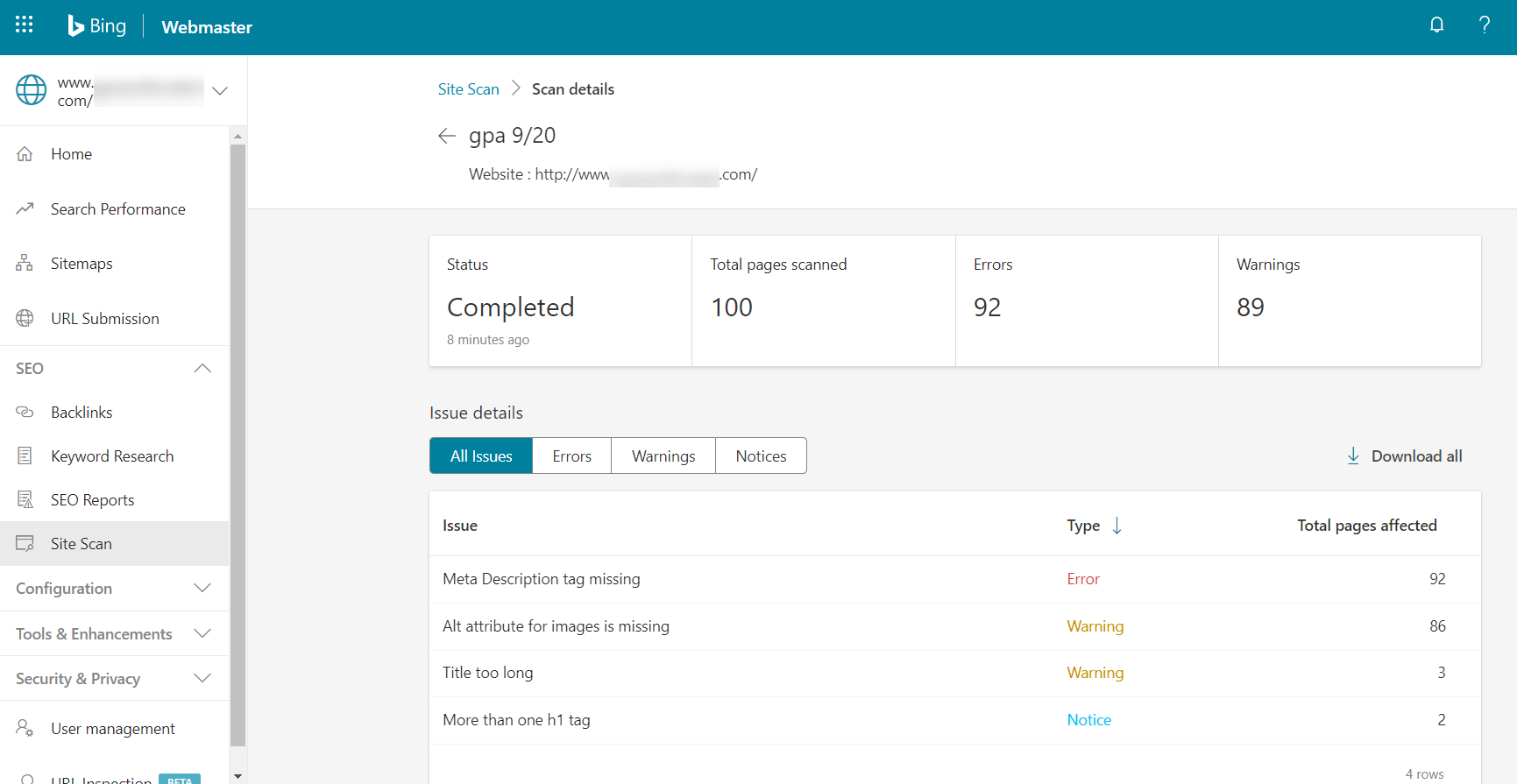 Claim Your Bing Places Listing

Local businesses would be foolish not to set up and optimize their Bing Places listing because Bing integrates with TripAdvisor.
Bing prioritizes locally owned small businesses. Milwaukee, Wisconsin has no shortage of Starbucks, but there is little to no presence with this "Coffee in Milwaukee" search:
Link Your Social Media Accounts to Your Site
Since Bing pays attention to social media engagement, it would be smart to link your social accounts with your site if you haven't already.
In other words, add some widgets on your site that display your Twitter or Facebook feed. You could also integrate the click-to-tweet plugin. The point is to use a plugin with an API that shows Bing crawlers your social accounts belong to your website.
Build Quality Backlinks from Established Websites
Links tell Bing that your website is worth sharing – the more links, the better!
At the same time, Bing keeps an eye out for typical link building schemes and spam:

Instead, follow the same link building strategy you would for Google: Create authoritative content that people want to link to in their content.
Create Amazing Content That Keeps Visitors on Your Page
Bing tells us upfront that it pays close attention to your website clicks and engagement:

Fortunately, you should already be striving to create engaging content for Google SERPs as well. A few important strategies include:
Make sure your headline is engaging, unique, and attention-grabbing.
Ensure your body copy matches up to the headline. A headline is a promise of what's inside. You don't want visitors to hit the back button after they realize your headline was clickbait.
Write long-form content of over 1,000 words to answer questions thoroughly and keep visitors on your page.
Include internal links so visitors feel compelled to stay on your site and learn more.
Try to outdo the top three search results for your keyword every time.
Optimize for Keywords – Especially in Your Titles
While Google is moving away from phrase match keywords in favor of natural language, Bing still loves keywords.
Once you set up your site in Bing Webmaster Tools, you might notice you're ranking pretty dang well for lots of keywords you lost in Google.
Exact match keywords matter the most in titles. Don't break up your keyword with synonymous phrases – use the exact keyword you want to target.
Bing also pays close attention to subheadings. You might find it a lot easier to get your site ranking for snippets within your posts: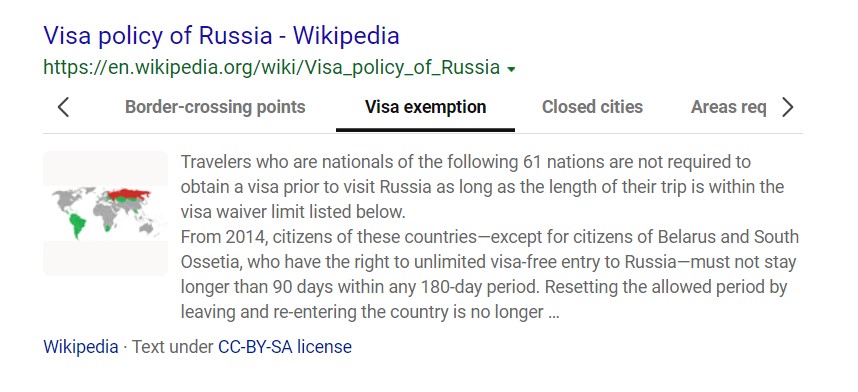 See at the bottom where Wikipedia is linked? That could include your author name and link.
Invest in High-Quality Multimedia
Bing believes multimedia creates a better aesthetic experience for visitors, so you can't go wrong adding more to your content.
Include custom multimedia like:
Infographics with optimized ALT text
High-res product images
360-degree or 3D photos of products
Video content
Collect Ethical Reviews
91% of people read reviews, and 84% consider them as reliable as a friend's recommendation.
Reviews are especially important because Bing integrates with top review sites like Yelp and TripAdvisor.
Focus on collecting genuine reviews with user-generated content like photos, if possible.
Build a Well-Rounded Digital Marketing Strategy for Organic Traffic
Our experts can help you build a comprehensive SEO strategy for every search engine. We have over 14 years of experience helping both B2B and B2C brands maximize their online visibility and earn loyal customers.
Check out our portfolio to see how we can help you accomplish more!
Get Marketing Insights to your Inbox
Boost visibility, outshine your competitors and attract more customers