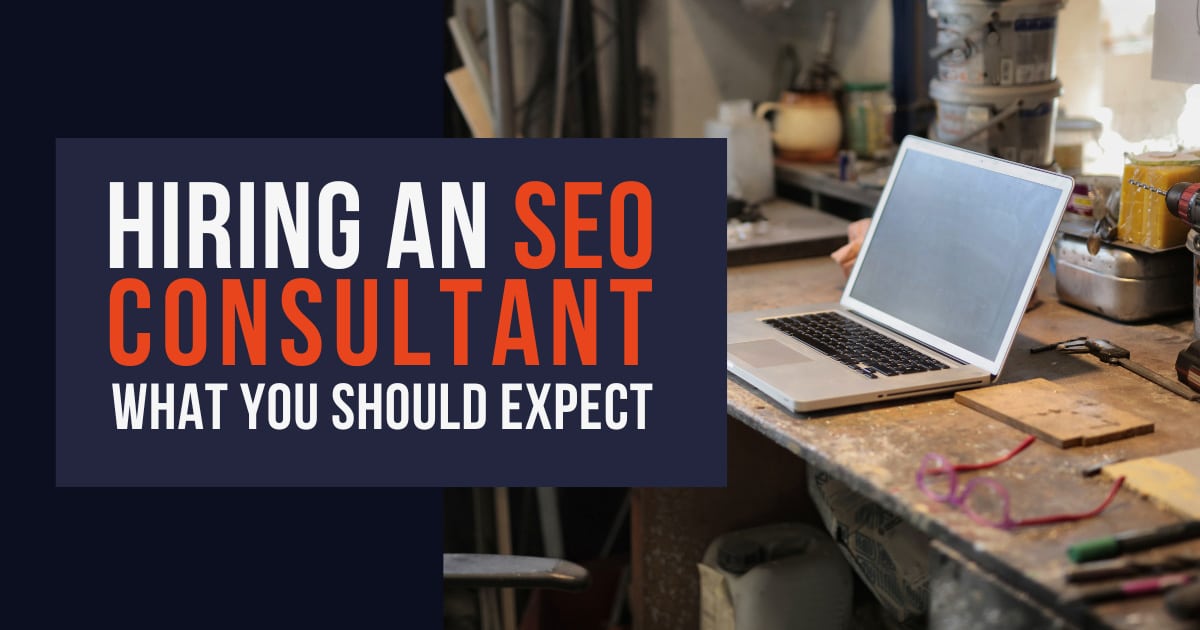 10 MIN READ
As an Austin SEO consultant, I've worked with many businesses to help them improve their online presence and drive more targeted traffic to their website. When I first meet with a client, they often question me on what to expect from the SEO process.
Some are skeptical about whether it will really make a difference for their business, while others are eager to see results as quickly as possible.
Regardless of their initial perspective, I always make it a point to provide them with clear expectations and a customized plan tailored to their unique needs.
In today's post, I'll share my insights and experiences on what you can expect when working with an Austin SEO consultant and how it can help your business succeed in today's digital landscape.
Table of Contents:
What to Look for in an Austin SEO Consultant
Selecting the right SEO consulting partner is critical to your online marketing success. With so many options available in Austin, figuring out where to start can take time. We'll explore the essential factors to consider when choosing an Austin SEO contractor that can help you achieve your business goals.
SEO Background
The first thing you'll want to look into when investigating SEO experts is their background. Researching an SEO expert's history and past projects is integral to the hiring process. Take the time to review past work and research experiences others have had with the company you're thinking about hiring. This can give you a good idea of their capabilities and approach to different projects and clients.
Communication and Support
Working with an SEO consultant who prioritizes open communication and continuous support is crucial. Effective communication ensures that goals are aligned and that the consultant understands the company's values, mission, and goals. They also need to provide continuous support to keep the website updated with the most current SEO best practices. This will lead to improved visibility in search engines, higher website traffic, and increased revenue.
Transparency
Transparency is critical when working with an SEO contractor. A reputable Austin SEO contractor should be upfront about their strategies and techniques and the progress made toward your business goals. They should also provide regular reports and updates so that you can see the impact of their efforts first-hand.
One red flag you'll want to be on the lookout for is a contractor that promises immediate results. Proper SEO takes time and effort. It's not something that can be achieved overnight. Studies show that nearly 60% of the pages currently ranking in the top 10 results of Google are three or more years old.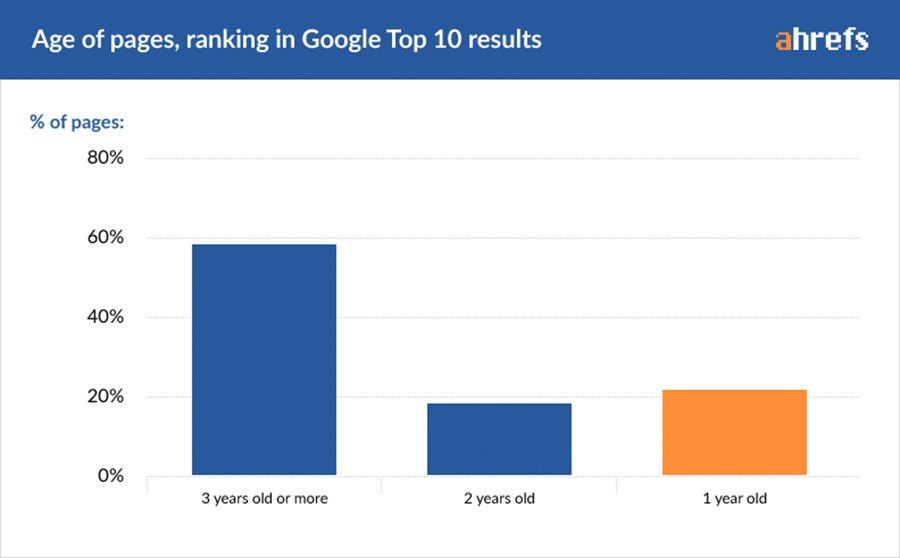 A Site That Reflects Their Skills
The best way to demonstrate the effectiveness of an SEO specialist's work is to look at their website and content. An SEO contractor who has put in the effort to optimize their own website and content will likely produce the same for a client's assets.
Key Takeaway:
When considering an Austin SEO contractor, make sure to research their background, their history with previous clients, and their dedication to providing the same level of attention/detail to your site as they would their own.
10 Benefits of Hiring an Austin SEO Consultant
Hiring an SEO contractor in Austin can be a great way to enhance your online presence. Working with a pro can bring many advantages, such as:
1. Access to Professional Knowledge
A qualified Austin SEO consultant has the knowledge and experience to help you create effective strategies for improving your website's visibility in search engine results pages (SERPs). They understand the complexities of organic optimization and can develop comprehensive plans tailored to your specific needs.
2. Save Time & Money
Attempting DIY SEO strategies often take longer than expected, possibly costing you more money in the long run. An attentive SEO consultant knows how to get things done quickly and efficiently. Don't worry about wasting resources on ineffective tactics or unnecessary expenses.
3. Increase Website Traffic & Visibility
An SEO company in Austin can optimize your website to boost visibility by helping it rank higher on search engine results pages (SERPs). The higher you rank, the more likely potential customers will click on your listing. This is referred to as "organic" traffic and is very powerful. Organic featured snippets are displayed at the top of the SERPs and have an average click-through rate of 23.3%.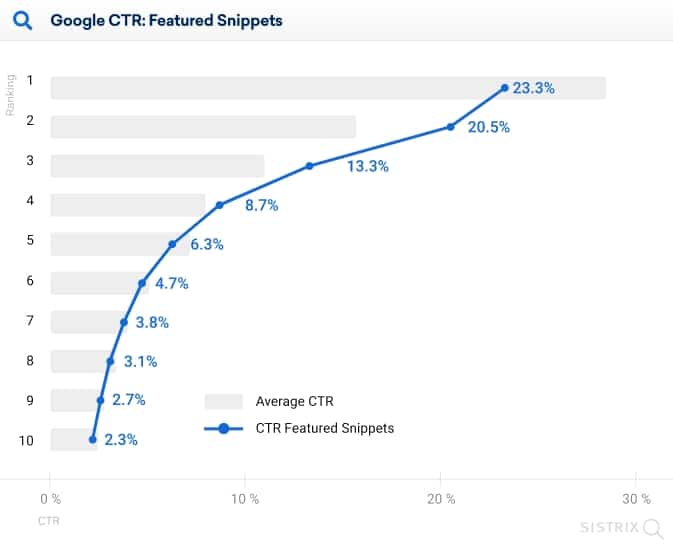 With the help of an Austin SEO expert, your website can be optimized to appear in these top positions and increase your organic traffic and overall authority.
4. Improve Conversion Rates
Improved visibility results in higher chances of conversion. A website optimized for user experience with helpful information on the company's products/services is more likely to attract visitors and convert them into paying customers.
5. Stay Ahead of Competitors
As digital marketing continues evolving at lightning speed, staying ahead of competitors requires frequent updates, testing new strategies, etc. Access to an experienced expert who understands these changes helps businesses stay competitively positioned against other brands vying for attention within the same industry/niche market.
6. Build a Quality Linking Strategy
Link building is an essential part of any successful search engine optimization campaign. Still, it needs to be done carefully. Using the wrong techniques could result in penalties from major search engines like Google.
Link building is an essential part of any SEO strategy. An SEO expert can help you create a comprehensive link-building strategy to increase your website's visibility and rankings in search engine results.
They can identify high-quality link opportunities, create content optimized for link building, and track progress. Additionally, they can identify any potential risks associated with link building, such as link spam or low-quality links, and advise how to avoid them.
7. Access to Better Quality Data
Hiring an experienced Austin SEO Contractor can provide your business with access to better-quality data related to your website's performance, visitor behavior, and the effectiveness of marketing strategies.
These experts can use advanced tools like Ahrefs, SemRush, and Buzzsumo to gather critical data that can be used to improve your brand's online presence. Access to better-quality data enables you to make informed decisions and strategies to achieve your objectives effectively.
Additionally, an SEO contractor can provide regular reports with measurable key performance indicators (KPIs) so that you can track your website's success over time. Customizing these reports will provide the data you need to make the best possible decisions to improve your business's bottom line.
8. Can Help You Build Better Relationships
When you hire an experienced Austin SEO consultant, you're not just signing up for higher search engine rankings and increased website traffic but also gaining a valuable ally in building better relationships with your customers.
A good contractor will work to understand your business's unique goals, values, and audience to create a customized digital marketing strategy that resonates with your base. This will create a more personalized customer experience, allowing you to build a loyal following and increase brand loyalty.
9. Provides the Maintenance You Didn't Know You Needed
Hiring an SEO contractor can provide numerous benefits, including maintenance services. By enlisting the help of an expert, you can rest assured that your website's SEO is being taken care of.
From keyword research to content creation, on-page optimization, and technical SEO, to off-page link building, an SEO contractor has the expertise to handle all aspects of maintaining your website's visibility on search engines.
10. You'll See a Return on Your Investment
Hiring the right SEO contractor can be a game-changer for your business, helping you see real investment returns.
By utilizing proven SEO strategies and techniques, an experienced contractor can help increase your website's visibility on search engines, driving more targeted traffic to your site. This increase in traffic can lead to higher conversions, generating more revenue for your business.
A reliable and transparent SEO contractor will also provide regular updates and reports, allowing you to track your progress and see the tangible results of your investment.
Key Takeaway:
With the right contractor on your side, you can rest assured that your business's online presence is in good hands, ultimately leading to long-term success and growth.
Setting Expectations with Your Austin SEO Contractor
Remember a few key points when setting expectations with your SEO contractor. First, you need to define your goals and understand the capabilities and limitations of the contractor. Explaining your goals and understanding the contractor's capabilities is essential to ensure everyone knows what's possible and when.
Define Your Goals
Both parties need to agree on what success looks like before any work begins. This should include target keyword rankings, website traffic increases, or other measurable outcomes. Having clear objectives up front helps set realistic expectations from the start and allows everyone involved to focus their efforts toward achieving them.
Understand Capabilities and Limitations
Before hiring a company for SEO services, make sure you know what they can bring to the table. Ask about their background with companies of similar size or in your industry. Be sure to ask what potential issues they may run into based on your current status, and inquire about how they may be able to address them beforehand or in the moment.
Set Timeframes and Milestones
Keeping a project on track and on time requires setting and tracking small and large goals while allowing for feedback and revisions as needed. Milestones help track progress and help ensure everyone is accountable.
Be Open To New Ideas
Collaborating with SEO contractors can help take your business to the next level. By keeping an open mind and being willing to try new things, you can find new ways to improve your website and boost your rankings.
Key Takeaway:
Setting clear goals and expectations is essential before starting a project with an Austin SEO contractor. Regular communication is critical to staying on track and exploring new ideas for the best results.
Partner with an Austin SEO Consultant You Can Rely On
When hiring an Austin SEO consultant, it is essential to have realistic expectations and be aware of the services they can provide. With the right research and due diligence, you can find an experienced contractor to help your business grow its online presence with effective digital marketing strategies.
At JS Interactive, we help our clients reach their goals by providing high-quality SEO services and the support they need to understand how these services work and what they are achieving. Let us help you optimize your online presence with our comprehensive SEO, digital marketing, and web design services.
Contact us today to learn how we can increase visibility for your business!