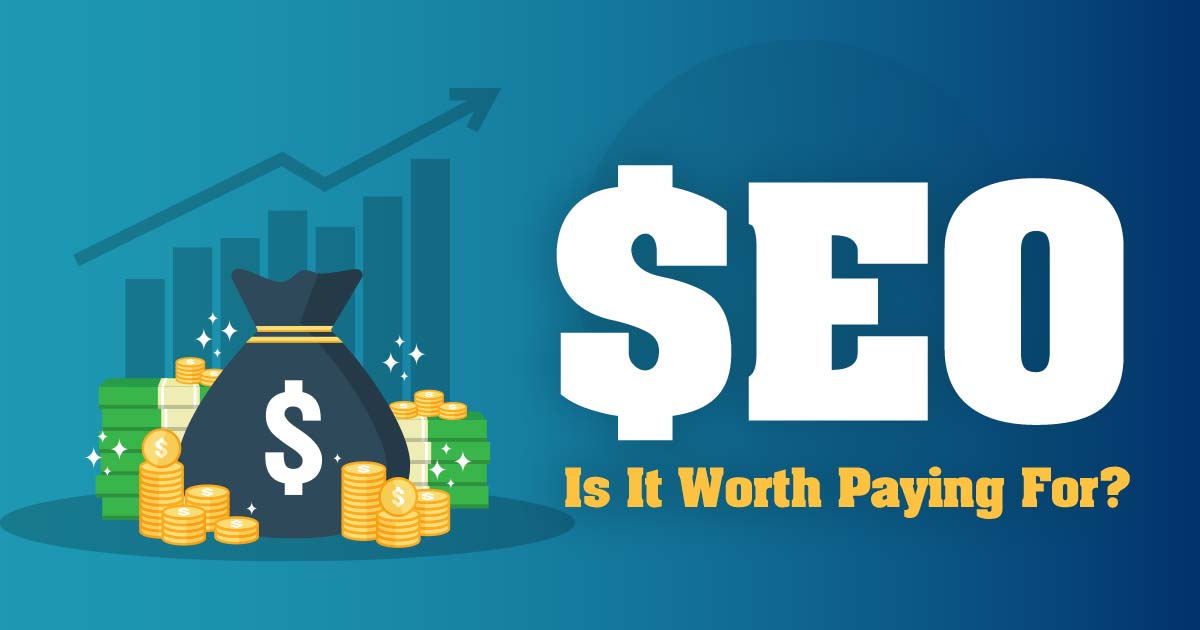 9 MIN READ
Is SEO a worthy investment?
Well yes, it is!
Who can really argue the value of ranking your website in Google? SEO or search engine optimization is essential if you want to be found online. When you are successful in your SEO efforts, the number of customers that can find you exponentially increases. However, SEO is a science and process that requires you to be digital marketing savvy.
When SEO is implemented well, your business grows. But it's got to be done right.
If You're Not Meeting Your Visitors' Needs, It Doesn't Matter How 'Optimized' Your Site Is." — Stoney Degeyter
Defining Searches
SEO is a brand marketing tactic. It develops stories around your business to target your customers. SEO is unlike traditional forms of marketing and takes time to get results. SEO usually requires extensive research to get the targeted results you want.
To understand SEO, you need to get a handle on the different types of searches people do every day. There are three basic types of search queries:
Navigational: a search query entered with the intent to find a website or web page. So for example, a user may enter "rogue fitness" into a Google search bar to find Rogue Fitness, rather than entering the direct URL into a browser's navigational bar.

Transactional: a search query that indicates a users intent to complete a transaction, such as making a purchase.

Informational: a search query is used when information on a specific topic or subject matter is needed

While not all three searches produce direct sales, you can use these various search queries in your SEO strategy to target an audience and nurture a sales process. It's a step up from just plugging in keywords and is highly effective in bringing more traffic to your site. You also must consider how people are searching for you, whether they are typing words manually or using voice search. As voice search continues to climb in popularity, understanding how to adjust SEO tactics to accommodate those searches will be imperative to a successful SEO campaign.
Understanding the Value of SEO
SEO may be an involved process today, but the benefits to be gained are indeed great. Some of the advantages of successfully using SEO include:
1. Visibility for Your Brand
The power of SEO is creating visibility when a potential customer searches for a solution to a problem. Search visibility builds credibility and trust even if the customer doesn't buy from you the first time around. The secret to creating positive visibility is quality content that answers the questions consumers have. When you educate them about their problems and solutions, you strategically position your business as a trusted resource.
2. Gives You a Local Presence
SEO offers localization to help you find customers seeking your products and services in your area. The more local customers you find, the better your odds for making sales. Localization will only continue to grow as search embraces tools like digital assistant and voice search. A good place to start is to set up your Google My Business listing.
3. Increases Qualified Leads
When done correctly, SEO increases leads. When search volume increases and content is developed based on user intent, more people will find you and site visits will increase. The ability to target SEO even more precisely today substantially increases this benefit as well.
4. Increases Sales
SEO increases sales through a very simple formula. It is designed to speak to your target audience as well as search engines. While your Google rank gets higher, you are also building authority and trust with potential customers. People buy from those they like and trust.
In God we trust, all others bring data." — W Edwards Deming
5. It's Data-driven
An added benefit to SEO is that it focuses on conversion rate optimization. Successful campaigns highly depend on data and performance. Website traffic is monitored, user behavior is tracked and effort is continuously placed on conversion funnels and technical elements to help increase the likelihood of making a sale.
6. Proves its Worth
SEO is cost-effective. When you consider the long-term value and ROI of SEO, it's even cheap from a financial standpoint. When you consider alternative methods such as Direct Marketing with PPC (pay-per-click) and Facebook ads, you pay for every click. When you put effort into organic SEO, you get an indefinite volume of organic clicks at no extra cost.
SEO VS. Direct Marketing
Although SEO offers substantial value, don't disregard direct marketing entirely. PPC and paid ads are not effective as a long-term strategy, but they can provide a boost in the short term. Paid ads don't boast the same return as SEO can. Recent studies show the average conversion rate for paid ads is 3.63 percent. Customer acquisition costs (CAC) are also higher with paid ads, considering that 79 percent of leads never turn into sales. Paid ads also have a click-through rate of 3.49% compared to 52.96% from organic search results.
When you stop paying for ads, your presence also disappears. On the other hand, SEO never stops working and with organic results, you essentially get free clicks to lower your CAC and increase your retention rate over time.
Today it's not about 'get the traffic' — it's about 'get the targeted and relevant traffic." — Adam Audette
Determining the Success of your SEO
While SEO places a large focus on ranking, what ultimately determines the value of your campaign is your bottom line — increase in sales. In a 2018 report, Google made it clear to business owners that they need to "stop focusing on impressions, clicks and online conversion rates" as a means to determining SEO success. Ranking alone is not an accurate measure to SEO success
So how do you determine the success of an SEO campaign? By ranking for the right search queries.
Conduct an extensive research on keywords and topical content that focuses on an understanding for your target audience.  Ask yourself why the keywords you have chosen are important.
You need to be visible and relevant to customers for all 3 types of searches in their time of need. How a customer chooses who to buy from is a complex process. By closely tracking the ranking of your relevant keywords you will have a far better way of knowing if your SEO is working well for your business or not.
Secondary Benefits to a Good SEO Strategy
I have singled out that ranking for keywords and search queries most relevant to your audience is a key to determining your SEO performance. Subsequently, there are a number of additional benefits to consider.
Organic traffic increase. As your arsenal of keywords increase in ranking, your website's organic traffic increases over an indefinite period of time. Keep in mind, however, that it's quality (not quantity) that's most important.
Increased time duration on your website. With a targeted SEO campaign drawing the right traffic, you will begin to see users spending a longer duration of time on your website.  Keep in mind that a good content strategy and a well performing user experience also determines whether a user stays on your website or leaves it.
Increased qualified leads and sales. Naturally, as SEO performance improves, your company will generate more leads and ultimately increase sales. However, determining SEO success on increased leads and sales is simply a bad idea. Here's why:
Statistics show that 79% of marketing leads never turn into sales.
The average duration of time a lead converts to a sale is a minimum of 12 months. This includes the lead nurturing process that involves retargeting, email marketing, social media and other variations.
What SEO's Should be Doing for your Business
SEO is essential to being found online and relevancy in Google search is more important now than ever. SEO impacts every area of online marketing and involves multiple tasks that work together to produce optimal results. Those tasks include:
Understanding Audience Persona: A semi-fictional representation of your ideal customer based on market research and data on your existing customers.
Keyword Research: The keywords relevant to your target audience and how they search content, services or products.
Competitive Analysis: Assessment of the strengths and weaknesses of your online competitors
Content Development: Creative and relevant content produced for your site creates on-page SEO.
UX Design and Usability: Creates a user experience that keeps visitors on your site and increases your click-through  rate (CTR).
Conversion Rate Optimization. Increases the percentage of website visitors who take a desired action towards becoming a customer.
Technical Development of Your Site: Aspects like crawlability, site speed and schema markup are included in this task.
Optimizing Your GMB: Making the most of your Google My Business listing for local exposure.
Citation Building: Mentions of your business and your contact information on the web.
Backlinks: Link building accomplished through quality content and natural relationships with influencers in your niche (avoid link schemes and unethical practice often associated with Black Hat SEO).
Online Reputation Management: Uses SEO to create a positive sentiment about your business.
Improvement in SEO rankings: Improved positioning on relevant and targeted keywords.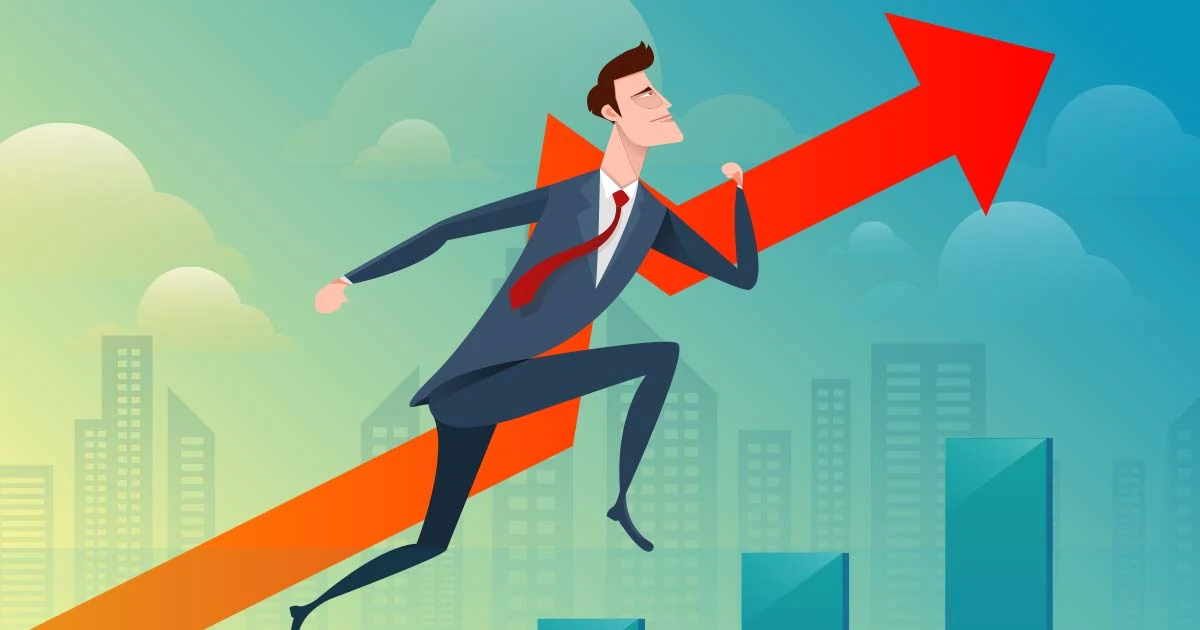 Bring the Power of SEO to Your Business
SEO isn't a one-time deal. It requires a lot of experience and is a long-term investment with proven benefits across all marketing campaigns.  This is why SEO is best handled by professionals. We offer monthly plans to make SEO even more affordable and effective for your clients.
Watch as small business owner, Chris Aiello shares his SEO success story
Ready to put SEO to work for your business? JS-Interactive is ready to help. Contact us today to learn more about how our Austin SEO services can take your digital marketing to the next level.