DIY or Professional Web Development: 7 Questions to Consider Before Making a Decision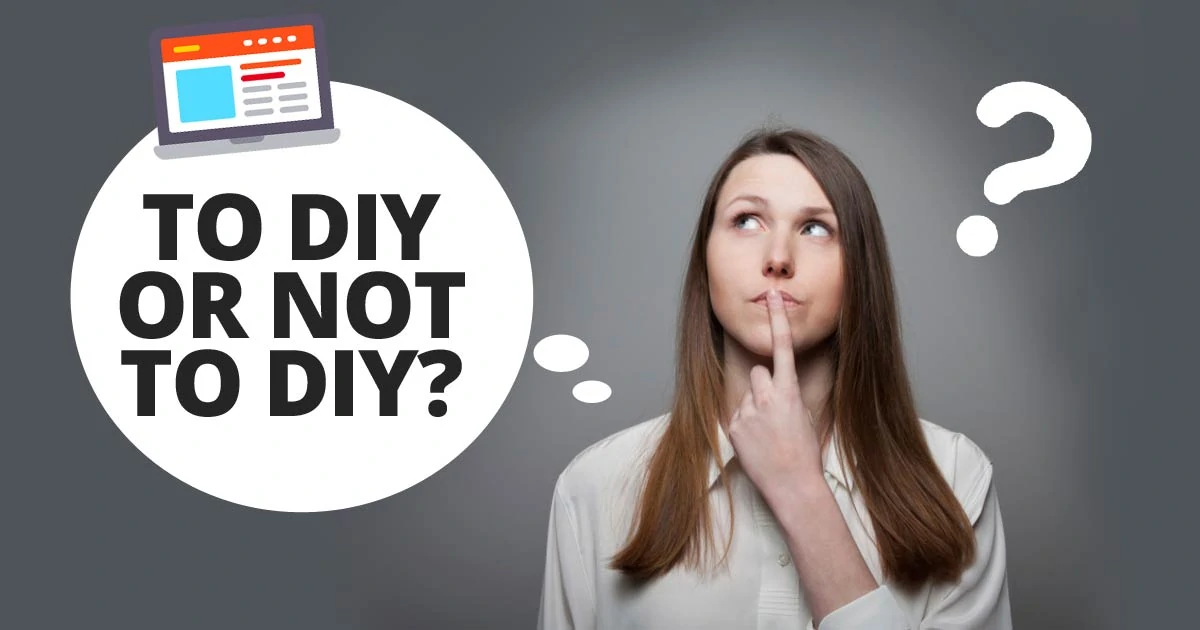 Making a decision with acquiring the right website solution for your small business can be a challenging task. With the robust internet and so many available online options, how do you determine the right fit for your needs? Should you build your own website? Or do you hire a professional web developer to build it for you? In a recent post I addressed DIY or Professional Web Design: What's Best for My Small Business?
In this featured post, I've broken down a few more recommendations into a Q&A format (from a technical standpoint). Feel free to skim to a section below that addresses a more specific question you may have.
1. Does a professionally-developed website have better SEO?
Yes, a well-rounded web developer will start implementing SEO from the very start.
Google ranks websites based on their performance, which means there are many technical components considered, including the very core of a website's structure.
Certain technical elements, when intentionally implemented by a developer, can jumpstart a company's SEO by having an SEO-friendly website from launch.
2. Does a professionally-designed website load faster (site speed)?
Yes, when done correctly. Custom websites consider multiple factors in the web development process, such as image compression, image sizing and website caching. Even website coding and plugin usage are considered when developing a professional website.
For example, DIY-ing a website from WordPress with little design and development experience can lead to a lot of dependency on plugin usage. This requires more management and can result in potential bloating from low-quality plugins and third party integrations that demand a lot of scripts and assets to function efficiently. A website bloated from slow plugins can be load-bearing which slows down overall performance. For some platforms, this can also compromise security if left unmanaged.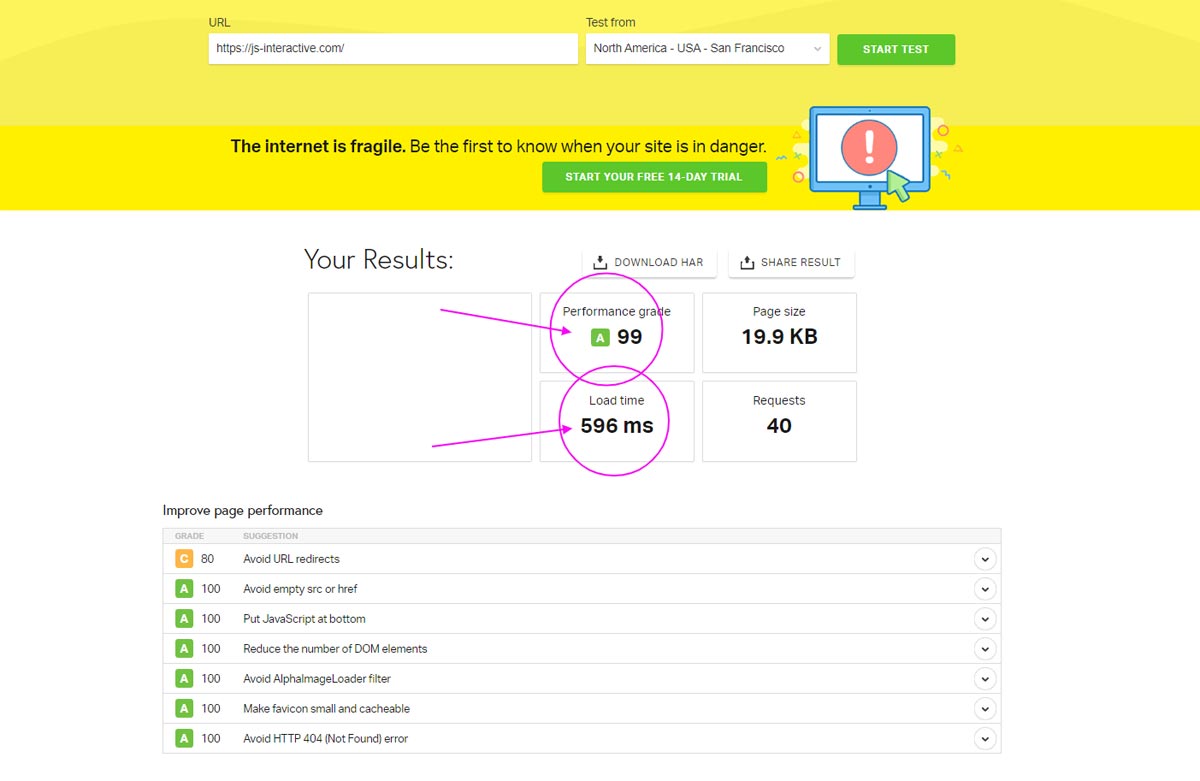 Site speed is a high priority for Google. It's not to conclude that a DIY website cannot load quickly, (many software solutions have some built-in standards and forums to help non-technical businesses with site speed). However, certain considerations are made from the very start with a professional web developer who has the technical know-how. As an aside, another growing rank factor is mobile compatibility. Regardless of which type of site a business uses, be sure to optimize for mobile or you'll lose big.
3. If I start small with DIY now, will I later regret my choice if I try to migrate my site to a custom-designed one?
I am in this situation right now with a client. There are third party solutions out there, as well as forums that help you make the switch from a more rigid, drag-and-drop platform to custom.
While it's certainly possible to do, in some cases the process can be cumbersome, especially if it's a larger site with a sizable database. Switching from one CMS (more rigid) to another CMS (more robust and flexible) is doable.
If you're asking this question, chances are DIY will be a headache in the long term as your business expands. It's good to clearly think through your immediate business requirements, and what you foresee in your near future with expansion and growth. You will get more value AND save yourself the trouble of migrating everything over by starting with a site that is built for you.
4. What about funnels: What can a custom site do for my lead generation that I can't do on my own with a DIY?
Funnels can be generated in DIY. Conversion funnels rest on site architecture, user intent, content structure, goal setting, and analytics tracking (seeing how users respond and interact, etc). So yes, DIY and custom-designed websites share the ability to generate and understand funnels.
Pro developers take it a step further by installing and tracking analytics to continuously monitor and improve funnels and UX based on user behavior.
5. What about CTRs (click through rates)? Is there a difference between drag-and-drop sites and a custom-designed site for that?
CTRs consider on-page but also meta-data and how your site pages display in SERPs. Depending on your drag-and-drop site, you may be limited to controlling or optimizing your meta descriptions, which is an important feature when your website shows up in search.
6. In your professional opinion, if I'm ready to jumpstart my business and I know I need a new website, what should I do?
Develop a wishlist for what you would like the site to entail. Not every aspect of your wishlist has to be captured in its first iteration. But it's good to have a plan for your website for the future.
Use a basic menu structure. It can be as simple as an unordered bullet list of items (main menu and sub-menu items). Then establish the functional components to the the website and all of its business requirements.
Answer for yourself: What do I want users to be able to do on my website?
Some businesses just need something simple like an online form. Others may need something more robust, such as online shopping capabilities, backend user accounts and various forms of integration. Draft up a request for proposal (RFP), even if it's not entirely formal. The RFP tells the developer that you're ready to get started.
7. What's the biggest misconception small business owners have about websites?
That it's easy to do yourself. I have taken over a number of accounts that were originally business owner DIY projects. Since I've stepped in to improve their web presence, all these clients have seen the difference it can make. Not just in their return, but also in saving them time (which for most equates to money).
Websites have become an essential part of the modern business. In the same way that people can tell a lot about your business by the look of its brick and mortar location, website visitors can make the same judgments based on the quality and appearance of your website. It matters.
My mission is to help companies—no matter how small—develop an online business strategy. Don't miss the opportunity to have a fully-optimized digital storefront for your business.
Not sure where to start? Let's connect.
Want to read more? Check out 10 Steps to Drive More Business Growth
Get Marketing Insights to your Inbox
Boost visibility, outshine your competitors and attract more customers