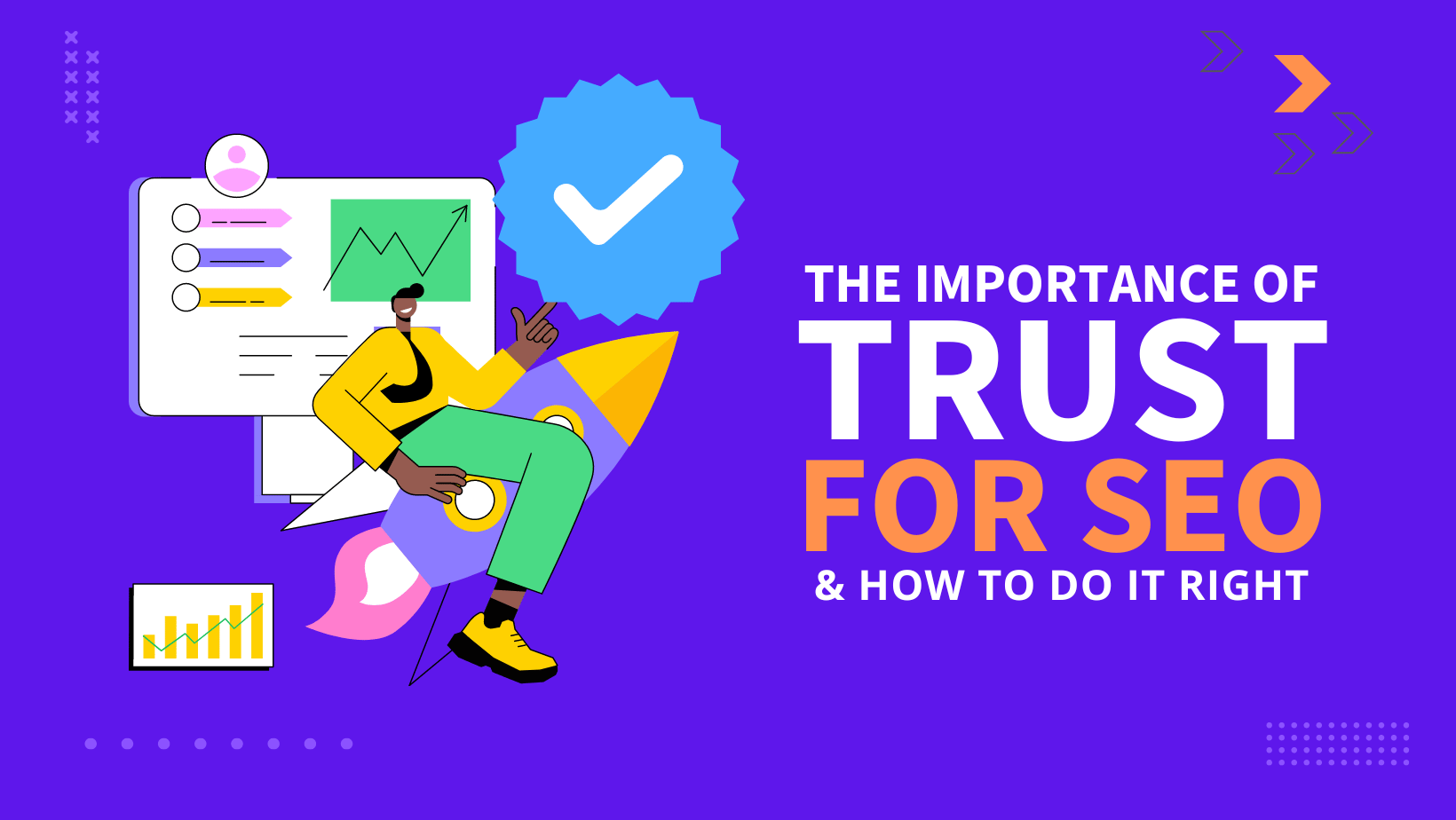 10 MIN READ
"I read it online, so it MUST be true!"
That claim has become a joke referencing the abundance of misleading or inaccurate online information.
Building a website is easier than ever. A person with $35 can purchase a free domain and a year of hosting from Bluehost. Then, AI walks them through the website-building process.
However, that also means Google's algorithm has to continually distinguish between spam sites and trustworthy websites from industry authorities since a website's presence alone isn't enough to establish your authority and trust.
You can help Google identify your brand as a trustworthy source by proving your identity, backing up your claims, and improving your customer's experience.
To help you get started, we'll explore why building trust is important for SEO and provide you with ten steps to establish your trust factor in Google.
Why Building Trust Is Important for SEO
When I shopped for marshmallows around the holidays, I noticed they were divided into three locations. When I first entered the store, there were name-brand smores marshmallows on a holiday-themed display table along with other smores ingredients, all from brands I knew and trusted.
Further back in the store, I found more name-brand marshmallows at eye level on the shelf. If I bent down, I found even more marshmallows tucked in the back of the bottom shelf. The only difference with those marshmallows was the brand name. While I recognized the product, I had never heard of those bottom-shelf brands.
Google shelves content with a similar structure.
The algorithm prioritizes relevant content from trusted brands. This content is on Google's display tables. You'll see them in featured snippets, as answers to "People Also Ask" questions, and as recommended products on Google.
Other content that might not be as relevant but still high quality and trustworthy has eye-level shelf spots or first-page spots where people immediately see them on the screen after putting in a search query.
The less trustworthy a brand is, the more likely it'll land on the bottom shelf, shoved in the back, or found deeper within search result pages that fewer people click through.
Building trust with Google ensures you snag those display tables and top-shelf spots on Google SERPs so more traffic sees your content.
10 Ways to Build Trust for Higher Search Rankings
Struggling to build trust for your online brand? To improve your credibility and Google ranking, follow these ten trust-building steps to help enhance your digital presence and help you succeed in the competitive market:
1. Professionally Design Your Website
You wouldn't show up to a sales pitch wearing your gym clothes while sipping a protein shake. The clients would be ready to deny your pitch the moment you walked through the door, even if you apologized and said you would change later.
Looks matter, even for your website design.
Before launching a website, make sure it's dressed to the nines. You want a professional to design the site. You'll also want to avoid "under construction" pages as they can detract from your look the same way saying you'll "change later" won't change your first impression.
Not just customers take note of how your website looks. Google's algorithm also uses your website's appearance and functionality when deciding what to display on the first page. They want sites that:
Load quickly
Have no broken links
Have no unnecessary redirects
Are easy to navigate
Appearance is part of why building trust is important for SEO. A quality site reflects how trustworthy a brand is because it shows you care about your brand and invest time and effort into every aspect of the customer experience.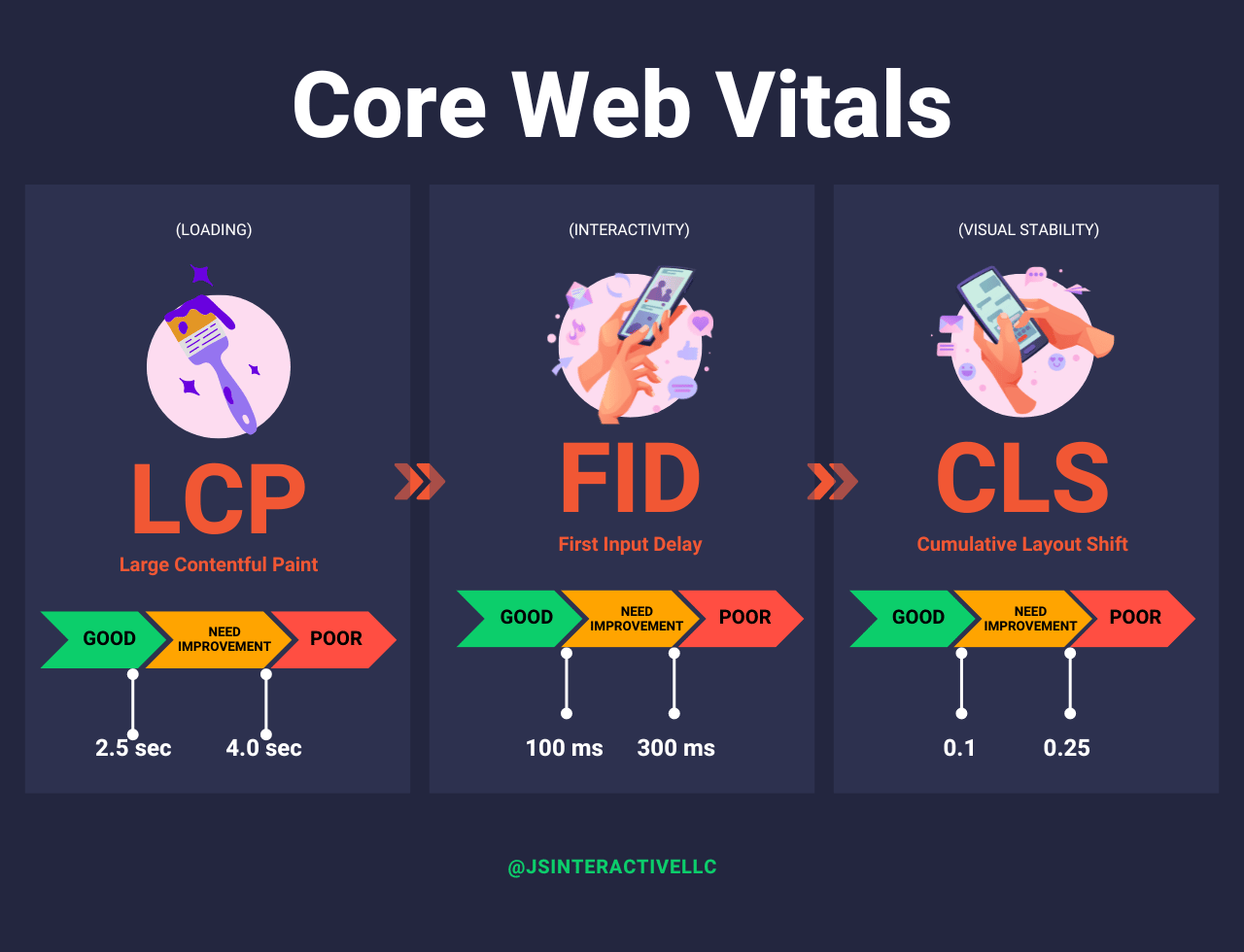 2. Invest in Brand Transparency
Ecommerce stores should share between 10 and 15 product images to build trust. That number is optimal for customers to receive a full 360-degree view of a product and trust it before purchasing.
Your brand should also give a full 360-degree view from every angle to help customers (and, in turn, Google's algorithm) trust you.
Your online presence should cover all your core brand details, including:
Who you are
What you sell/do
Why do you sell or do what you do
What privacy policies do you have in place
Any hidden costs and fees
Details on shipping and expected response times for inquiries
Being honest and transparent about who you are and your business practices help ease customer fears, making them more likely to purchase from you. When Google can identify these details, it will more likely recommend you to customers.
To help Google identify your core details, explicitly state them. Use headings and an easy-to-read structure so the information is front and center.
3. Build Your About Page
Your About page is a crucial part of your website's transparency. It's where you'll place most of the information you should cover to establish trust.
While your About page won't be where customers purchase products, it deserves just as much attention.
A strong about page will be engaging. It's more than a list of facts–it's a story about your brand's journey. Navigating and finding the information your customers need to complete that journey should be clear.
You can build further trust by connecting with your customers on a similar challenge, shared experience, or mutual cause.
Here's an example from JS Interactive's About page. After a brief introduction and story about me, I jump into a mutual pain point to establish that trust. Customers know from the start that I get them and want to solve problems, not just sell services.
4. Secure Trust with an SSL Certificate
An SSL certificate encrypts data as it passes between browsers to your server. It prevents hackers from accessing that data.
SSL certifications are necessary if your website collects any information like emails, contact form details, and payment information. Without an SSL certificate, you put customer data at risk.
However, an SSL certificate is beneficial even if you don't collect information from visitors. If you don't have the certificate, browsers notify customers so they know their data isn't secure.
This popup can discourage visitors from continuing to your site.
5. Maintain Consistency Across Your Online Profiles
Customers become highly frustrated if they click on a website link and it takes them to a 404 error page. Or if they call a phone number and it's no longer in service.
Ensuring online consistency builds trust because customers can rely on information they find outside of your website. They know they'll reach the same business if they call the number on your Facebook page, Google business profile, or website.
Google also recognizes consistency, and it is part of why building trust is important for SEO. If the algorithm notes varying information across your online profiles, it's less likely to give you a top search engine ranking spot because it sees you as unreliable.
Information you should pay most attention to includes:
Email addresses
Phone numbers
Physical addresses (and opening hours)
Websites
If you post other information, like discounts, promotions, or featured items, make sure you go back and update that information as it changes.
6. Update Website Information
To ensure consistency, update your website, merchant center, and any other databases you use to autofill information.
The ads, featured snippets, and pulled product information you share should have the most recent pricing, shipping, and product details.
For example, your Google Merchant Center dictates how products appear in Google's shopping tab, ads, and featured content. Regularly check the merchant center to maintain customer trust and prevent loss over price or product discrepancies.
7. Link to Social Profiles
Linking your website to social profiles doesn't directly impact your SEO ranking. However, it can improve your authority by encouraging social shares and backlinks.
Your social media profile is also another about page for your brand. It backs up your claims to authority, boosting your trust factor for customers and Google ranking.
Before linking to a social media profile, consider which social media channels are most relevant to your customers. A B2B brand would see the best response from connecting to LinkedIn. Meanwhile, a clothing brand may see better responses by linking to Instagram or TikTok.
8. Verified Google Profile
A Google business profile opens more opportunities to boost your ranking. Your profile appears on Google Maps and local search results.
Verified Google profiles tend to rank better than unclaimed profiles.
You can create one if you don't have a Google profile yet. Fill out the information thoroughly and accurately, ensuring it matches your social media, website, Yelp, and other online profile details.
If you already have a profile, you must claim your business profile. You will find the unclaimed business profile through a quick search. You should see a "Claim this business" button, which begins the walk-through.
Often, you'll use multiple methods, such as email and phone, to verify you are the business owner. Once you claim it, you can manage the information, update it to ensure relevancy and change it to match your other profiles.
You also will see a higher ranking once you claim the business, as verification adds that crucial layer of trust.
9. Manage Your Online Reputation
Online reputation management protects your positive digital brand appearance. It includes online ratings, reviews, and comments associated with your brand.
These details often appear higher in search rankings and will impact how visitors see your brand. Your rating can also influence how high Google's algorithm will rank your brand.
For example, it may prioritize brands with higher customer ratings over those with lower ratings.
Online reputation management goes deeper than just ensuring a positive rating. It's also about how you handle negative feedback. A notable 83% of customers say they're more loyal to brands that address customer complaints.
Deleting all negative feedback makes your brand look fake. However, you can turn negative feedback into positive feedback by responding respectfully and wanting to make the situation right. That response improves how others see you and may convince the reviewer to adjust their rating.
10. Link to Relevant Platforms
Online link building helps build authority by connecting your site to authority sites. When you cite or suggest high-quality resources and third-party platforms, Google is likelier to see you as a higher-quality resource than if you link to low-quality sites and spam content.
Use third-party links in blog posts, resource pages, and web pages.
You may even see those third parties link back to your site in return. That return linking builds your authority and contributes to why building trust is important for SEO.
Begin Building Trust for Your SEO
JS Interactive's quality SEO services prioritize your online reputation. When we say we help you rank, we go deeper than choosing the best keywords and link-building strategies. We also create a positive customer experience from web browsing to trust building.
Our expert team partners with you to build a consistent, positive brand that ranks near the top of Google search results.
Contact us to schedule a FREE 30-minute consultation with our leading Austin SEO company.