How I Increased My Customers' Conversion Rate X4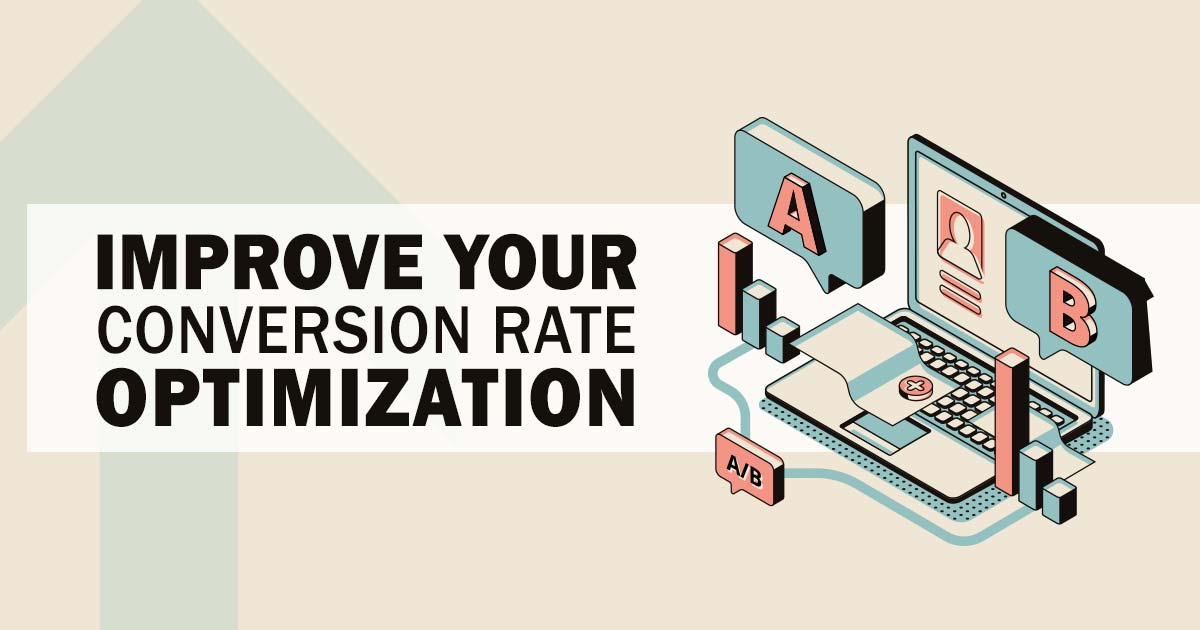 If you're in the marketing space you're probably familiar with SEO.  Well today, I want to talk about SEO's counterpart, CRO — and what makes CRO an acronym to remember in your digital marketing strategy.
What Is CRO?
CRO, or conversion rate optimization is the systematic process of increasing the percentage of website visitors who take profitable action on your website. Some examples of CRO include:
Purchasing a product
Filling out a form
Signing up for newsletters
In short, SEO drives visitors to your website while CRO takes a user one step closer to becoming a paying customers. SEO and CRO are two intermingled parts that should work seamlessly together in your digital marketing strategy.
My Clients' Conversion Rates Skyrocketed
So how did I quadruple my customers website conversions rates? By focusing primarily on these 8 steps.
1. Know your target market
Begin thinking about the audience you want to attract. Before the web design process even begins, compile a list of specific search queries and Q&As that summarizes your understanding for the audience you serve. Think like your site visitor. Don't get into technical terms and industry-related words that are not commonly used by the average consumer you want to attract.
2. Think small
Yup, that's right … think small! Rather than creating a website for a broad audience, limit your focus to the audience that matters most to your business. You will want your copy concise, your menu options direct and free from clutter.
3. Define your value proposition
Determine your quantified value and differentiation to an online user. Your value proposition communicates to a user the benefits they receive from your services. It also defines why a customer should buy from you and not a competitor. Make your message concise and to the point. A good value proposition can include a good headline, 2 or 3 highlights and a strong supporting visual.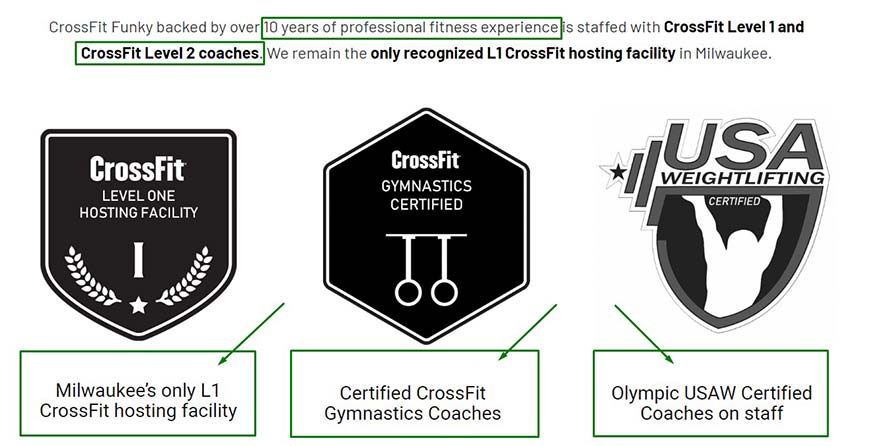 4. Revise your website copy
Have you taken a good look at your website copy lately? Does it convey the right tone and deliver a message that directly speaks to your online users?
Crafting your content with clarity and utilizing strong calls-to-action is essential to converting your website. Don't fixate on keyword volume. Strategically place keywords within content without the overload. Nothing turns a user off more than reading content designed for a Google Spider, and not a  human.
5. Create a professional web design
Design is not dead; it matters. A visually appealing website helps you stand out from among the competition. It's a mark of your professionalism and helps to strengthen your brand and establish trust with an online user.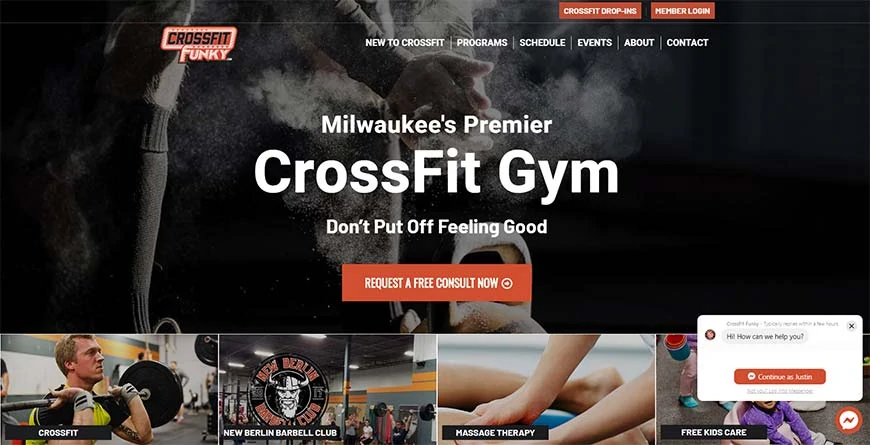 Have you ever visited a website that looks like it was built in 2000?
The odds are pretty high you may have left that site and taken action someplace else — on a website that looks more professional. Your web design is a foundational piece to online business. Design a website with strong, relevant visuals and content that is digestible and easy to read.
6. Provide Social proof
I have always told my clients that "what others have to say about you is more significant that what you have to say about yourself."  There are many ways to display social proof. One simple example is testimonials. Simple recommendations from happy clients.
Video testimonials are great for any content strategy. Video is reported to improve conversion rates on landing pages by about 80%.
For text-based testimonials, don't forget to add the customers picture, name, company and role to create a more personalized experience with the user.
Do you have a person of influence who uses your product or services? Having your business endorsed by people of influence is bound to grab attention.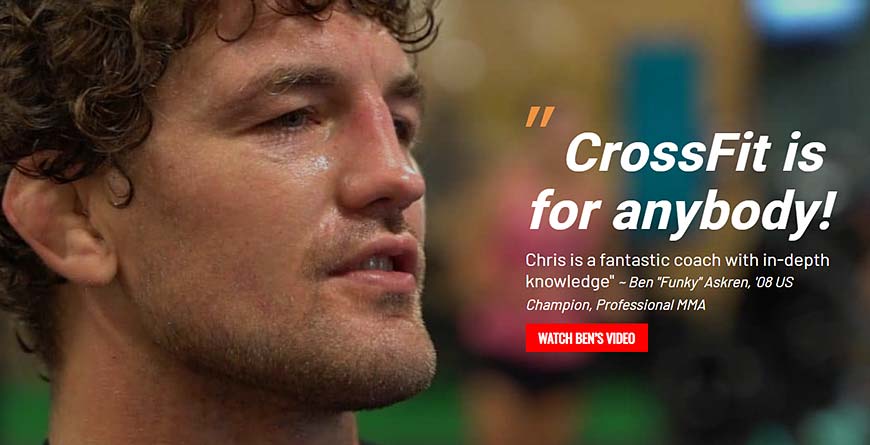 7. Don't neglect other media channels.
The common goal behind all media platforms is communication. You want customers to be engaged with your brand. Open up your communication to customers by leveraging other social platforms and tools.
Ask yourself this question, "Where can I find my ideal audience"?  Don't overcommit to solutions where clients aren't socially present. Rather, work with media platforms where clients actually spend their time.
Let's take my client, Chris at crossfitfunky.com for example.
Since Chris had a large Facebook community, I integrated a live chat tool on his website that connects directly to his FaceBook Messenger.  Leads generated from the website's live chat automatically syncs with FaceBook. It provides automated responses to commonly asked questions from his customers.
Since the client actively uses FaceBook, his availability to customers is high and his responses are prompt. This solution on its own multiplied his online conversions.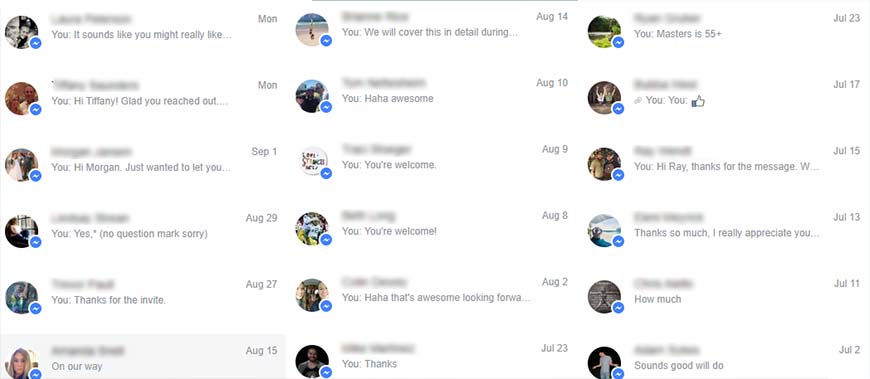 While this example may or may not be the right solution for your business, there are many other tools you can use to improve your CRO:
Online quizzes or surveys using free tools like SurveyMonkey
Reviews and Recommendations on social platforms such as Linkedin
Newsletter Signup tools such as Hellobar
Test your market, find out what tools best integrate within your content strategy and take a stab at it.
8. Analyze, tweak…repeat
Without a benchmark, it's impossible to improve your conversion rate. Google analytics is essential to website performance regularly; check your data regularly.  Google Analytics keeps you informed on what's working and not working. Data analytics provides opportunity to improve conversions on low-performing pages.
If you're new to Google analytics, there are two recommendations I would make.
Setup Goals in analytics to better track conversions
Start simple by tracking performance on your Landing Pages [Behavior → Site Content → Landing Pages].

Look for pages with high bounce rates
Identify areas of the site where users commonly exit
Seek small ways to tweak and improve performance on your landing pages.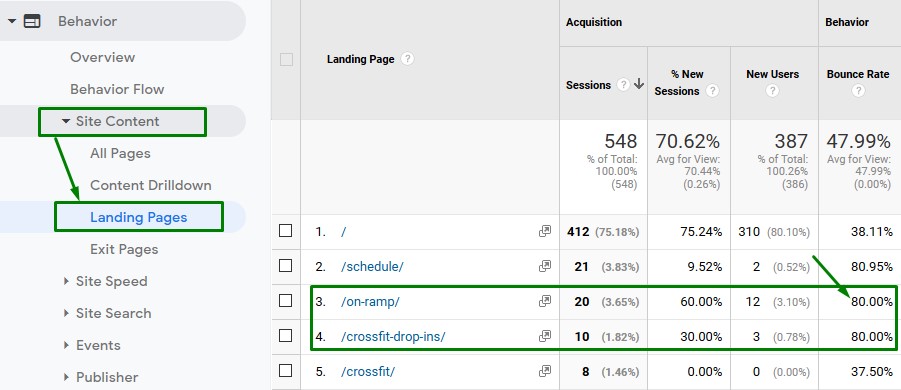 In addition to this, use A/B testing tools to further refine your content strategy for improving engagement.
A Few Things to Note About Conversions
Before I conclude this article, there are a few key items to keep in mind as you optimize your website for more conversions.
A convert doesn't conclude a sale. Creating highly focused, well-optimized pages can improve lead quality, increase your conversions and impact your bottom line.
Conversion rates vary significantly across all industries. Statistics state that the average median conversion rate hovers around 4%, while some businesses can be as high as 15 – 20%. Seek new ways to improve conversions that push you beyond the average 4% conversion rate bucket.
Use remarketing to capture users who showed intent but didn't convert. 96% of first-time users don't visit with the intent to buy. Create a lead nurturing strategy tailored specifically to users who have taken intentional action on your website.
Don't ignore your Customer Acquisition Cost. You can improve your conversions in a number of ways with organic and paid traffic. However, one of the most important metrics that often gets overlooked in a strategy is your CAC. View your lead conversions within the context of the final sale conversion rate.
Conclusion
Conversion Rate Optimization and SEO are complementary to building the right audience that takes the desired actions on your website to produce a sale.
There are a variety of creative and strategic ways to build a well-optimized website. Utilizing these techniques with diligent testing and experimenting can improve your search and website performance.
Are you taking the necessary steps to ensure your website design is as optimized as it can be? If not, I am here to help. Contact me today to learn more about how you can take your digital marketing to the next level.
Get Marketing Insights to your Inbox
Boost visibility, outshine your competitors and attract more customers