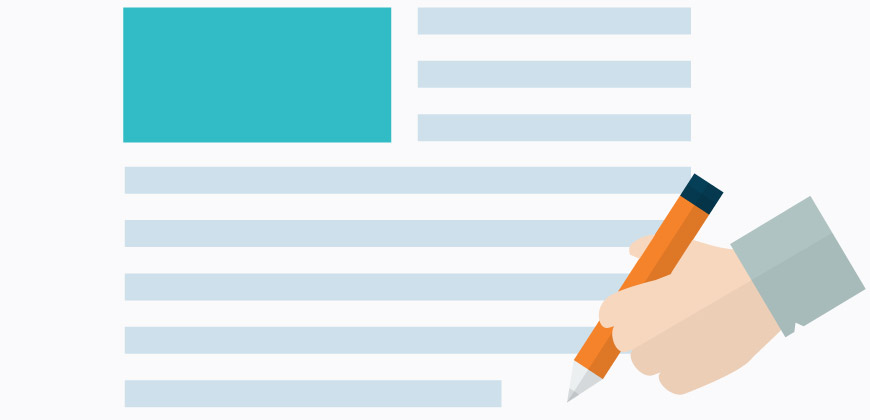 3 MIN READ
When my colleague Justin Staples asked me to write an article on why professional copywriting is important, I was at a loss for words.
It's not that I'm unfamiliar with the topic. I've been writing my entire life. From the time I could hold a pencil, I was creating stories. That eventually led to my career today as an independent copywriter and marketing consultant.
The question offered an excellent opportunity for some introspection. Why IS writing important? What do I offer that my clients value enough to invest their time and marketing dollars?
So here you go … the top five reasons I believe professional copywriting is an important part of any successful businesses' marketing toolkit:
It all starts with words. You might not think you're doing a "writing" project, but more than likely, you are. A TV spot needs a script. A presentation needs talking points. Even social media depends on good writing. Think about it – on Twitter, you have just 140 characters to capture your audience's attention. Every word, every letter, every comma, every space matters. Your copywriter can help you tell your story regardless of the project, length or medium.
You have too much to say or don't know where to start. A good copywriter isn't just a good writer … he or she is also a good listener. You know your business inside and out, and it's your job to tell us all about it. Then, it's our job to help you hone in on what your audience needs to hear, pare down the clutter to most important points, and craft an effective message that resonates with your target audience.
You don't want to sound dumb. Not to be harsh, but as they say, you only get one chance to make a first impression. Your words – whether written, spoken or recorded – are the first impression you have on your target audience. A mis-placed, mis-spelled or mis-used word can make or break your credibility, and damage or enhance your reputation.
It builds your brand personality. Think of your business like a person – how would you describe it? Friendly and casual? Professional and highbrow? Humorous and maybe even a bit cheeky? The words you choose and the tone you use in your marketing is a critical part of building and supporting your brand personality. A professional copywriter can help you develop this personality, and use it consistently across your communications.
You want people to feel something. When's the last time an instruction manual made you feel something (other than maybe frustration)? Compare that to an article that brought tears to your eyes, a radio spot that made you laugh, or that TV show you binge-watched for a week. The difference is your marketing objective and the style you choose to achieve that objective. Your words have the power to not only inform and educate, but also to create emotion and inspire action. 
So, despite my initial loss of words, I was able to find nearly 600 of them to describe why I believe professional copywriting is an invaluable tool. I hope you find them helpful.

Rachel Grenier has been helping clients "find their words" as an independent copywriter and marketing consultant for 11+ years. She, her husband and son are living their dream of working and residing between Alaska and Hawaii.