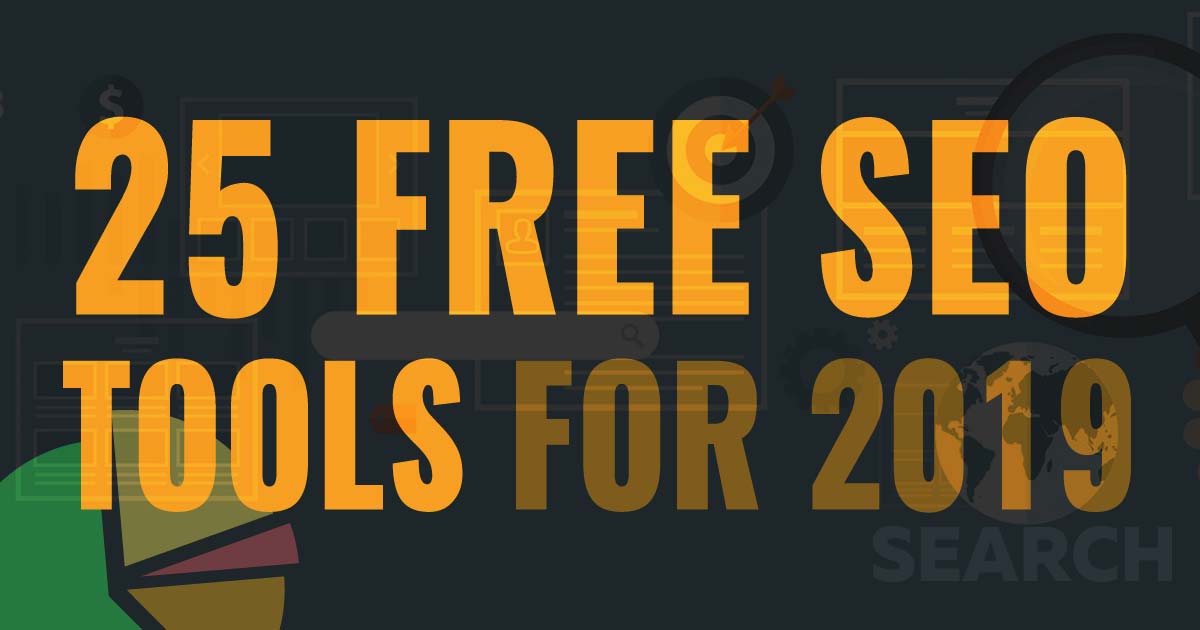 The below list of recommendations are mostly free SEO tools. When you need advanced SEO features, online support and more flexibility with your SEO strategy – having a paid solution is worth the investment.
Here is a short list of 25 of my favorite SEO tools for 2019. Free and paid options are available, as well as free trials. These are shown in no particular order of importance.
Here are my top 25 Free SEO tools
1. Google Keyword Planner
Keyword Research: https://ads.google.com/home/tools/keyword-planner/
A great tool that offers a lot of data for finding the right keywords to get you in front of the right audience.
2. Moz Keyword Explorer
Keyword Research: https://moz.com/explorer
I like to use the Moz Keyword Explorer to get a sense for what keyword volume and difficulty looks like. The topic and keyword suggestions is a nice added feature as well.
3. MozBar
Toolbar, page analysis: https://moz.com/products/pro/seo-toolbar
I love this free tool and have found myself using it often. It pins to your browser and offers several key tasks directly from it.
4. Google Search Field
Keyword Research: https://www.google.com
I have found Google's search field to be quite resourceful when it comes to keyword suggestions. Just start by entering a keyword combination and let Google do the rest.

5. SEM Rush
Keyword Research: semrush.com
SEM Rush offers a comprehensive database of organic keywords, and is a great tool for researching competitors.
6. Answer The Public
Keyword Research, Content Ideas: https://answerthepublic.com
Answer The Public can help with your keyword research as well as content ideas for a good marketing strategy.
7. Xenu's link Sleuth
Technical SEO, Diagnostics: xenus-link-sleuth.en.softonic.com 
Don't let its ugly facade fool you. While the tool itself looks generic as ever, I have used this tool for years to crawl sites, create sitemaps and find broken links.
8. Screaming Frog
Technical SEO, Diagnostics: https://www.screamingfrog.co.uk/seo-spider
Loaded with great features, Screaming Frog remains a favorite of mine for site crawling, on-page diagnostics, sitemaps and more.
9. Majestic SEO
Link building, link research, competitive analysis: https://www.majesticseo.com/
With a decent sized keyword database, Majestic offers  a number of link research tools with site crawl capabilities.
10. Ahref's
Link building, link research: https://ahrefs.com
Ahref's is by far one of the best link building tools on the market. It's loaded with features and has a large index of keywords to work with.
11. Siteliner
Duplicate content, site performance: https://www.siteliner.com/
This free and easy to use tool scans your website for duplicate content. Avoid the penalties of duplicate content and low quality content from Google Panda by using Siteliner.
12. Pingdom Speed Test
Site speed, performance: https://tools.pingdom.com
Pingdom is a good source for testing site speed and load time. It also offers suggestions on how to make your website more compliant with Google.
13. GT Metrix
Site speed, performance: https://gtmetrix.com
Another tool I use often is GT Metrix. You may see differences with page load time in GT Metrix. Keep in mind your location when testing, and adjust accordingly. GT also provides suggestions on how best to optimize your website.
14. WebPageTest
Site speed, performance: https://www.webpagetest.org
Like GT Metrix, WebPageTest is another unique speed testing tool I like to use that provides advanced features and recommendations on how best to improve website performance.
15. Google Search Console
Website performance, content ideas: https://search.google.com/search-console/about
While it's certainly debatable for some – I have been using the newer version of Search Console to help identify performance issues within my website. In addition to this, I like to use its search analytics tool for content ideas.
16. Google Analytics
Website performance, site analytics: https://marketingplatform.google.com/about/analytics/
Let's face it, Google analytics sets the standard for site metrics and performance. A great tool to continually optimize and improve site performance.
17. JSON-LD Schema Generator for SEO
Microdata, schema markup: https://hallanalysis.com/json-ld-generator/
Schema provides a great way for your business to stand out in the SERPs. However, it can be a bit of challenge trying to handwrite schema.org markup on your own.  This favorable tool of mine simplifies the task by generating commonly used markup for your website.
18. Google Structured Data Testing Tool
Schema markup, technical SEO: https://search.google.com/structured-data
Let's just say Google loves schema. This is why they provide a free tool for developers to validate schema markup.
SEO tools for WordPress
Personally, I find WordPress to be an SEO engine and a great solution for small business. WordPress has been reported to have over 50% of the CMS market share. Let's continue the list with some noteworthy tools and plugins for WordPress that can improve your SEO.
19. Yoast WordPress SEO Plugin
Technical SEO: https://yoast.com/wordpress/plugins/seo/
Yoast seems to set the standard with SEO for WordPress. Lots of built-in features to develop a well-optimized website
20.  All In One Schema Rich Snippets
Schema markup, rich snippets: https://wordpress.org/plugins/all-in-one-schemaorg-rich-snippets/
Easy to setup and supportive of all rich snippet types, All In One Schema Rich Snippets is a reliable, easy to use plugin.
21. WP Rocket
Site speed, web optimization: https://wp-rocket.me/
If you're looking for a tool to help leverage your browser caching and speed up your website, look no further than WP Rocket. It's full of features, has great support and is extremely user-friendly.
22. Better Search Replace
Site performance: https://wordpress.org/plugins/better-search-replace/
While simple in nature, I find Better Search Replace to be a very valuable tool for SEO. Your website should have 1 primary domain and web property. Better Search Replace will help update all links to your website, including its database to your preferred domain / property.
23. Broken Link Checker
Link building: https://wordpress.org/plugins/broken-link-checker/
While I don't recommend plugins that become too dated, Broken Link Checker still remains my best plugin for detecting broken links in pages, post, images and more. You can fix all broken links with 1-click inside your WordPress website. As we know, not having broken links helps SEO.
24. Imagify
Site speed, image compression: https://imagify.io/ 
You'd be surprised at how much time can be stripped from page loading by simply optimizing your images. Imagify offers great usability and allows you to compress your images to improve pagespeed.
25. Glue for Yoast SEO & AMP
Site speed, mobile optimization: https://wordpress.org/plugins/glue-for-yoast-seo-amp/ 
Accelerated Mobile Pages still remain a work in progress. With the demand for site speed from Google, this AMP plugin helps WordPress sites load instantly on mobile devices.
Do you have a favorite SEO tool?
There are a ton of good options available out there to help with SEO. What's listed in this post are tools I have found myself using the most.
If you have a list of your own tools and recommendations – please feel free to share in the comment fields below.