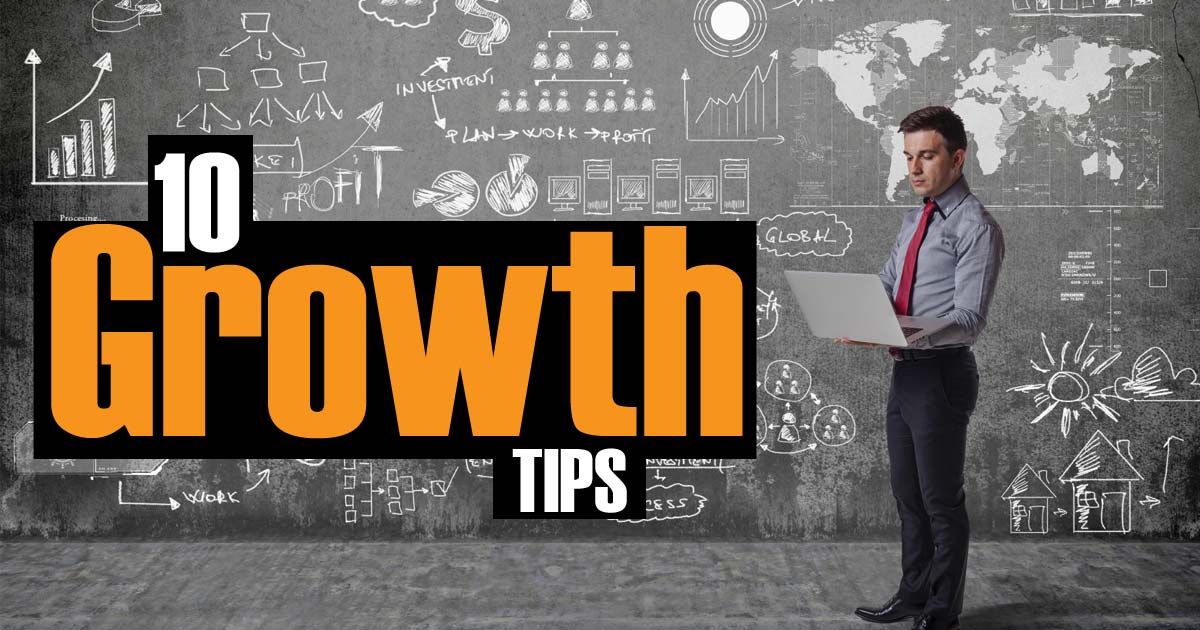 6 MIN READ
The landscape of business has changed completely in the past 20 years. When I meet with potential clients looking to grow their businesses, I find myself circling back to the same advice again and again:
You have to be more digitally strategic than ever in order to get noticed.
Whether you're an entrepreneur just starting out or whether you've been in the game for a long time, your online presence has never been more essential to your business as a whole. With very few exceptions, you need to show up online in order to thrive in today's market.
What specific things that you can do to grow a business? Here are a few smart ways to bolster your digital presence to drive organic growth for your business:
1. Know Your Audience
Market research tools are available to all businesses. Used well, they tell about the people interested in your product. Your goal should be to identify buyer personas based on the data you have about previous customers and prospects.
You can identify buyer personas by looking at some key data points about your audience such as:
Age
Location
Occupation
Income level/amount of experience
Common pain points
Who they are not (in terms of these categories)
An audience of pre-teen girls will demand a very different marketing strategy than one of senior citizens. Knowing 2-3 buyer personas will help you shape not only your online presence, but also let you hone your message to answer real customer questions and meet real problems.
2. Know Your Brand
Effective marketing happens only after your brand is defined, and that definition is the yardstick by which you evaluate your marketing materials. Your brand must be strong, unique, and professional. Solid branding gives you a competitive advantage, and it is the foundation of customer loyalty and retention. It may help to look up "brand archetypes" to start to understand where your unique brand fits into the larger picture.
3. Optimize for SEO
A Search Engine Optimization (SEO) strategy is required to maintain optimal visibility of your website. This makes it an integral part of your content marketing strategy. Many studies have revealed that a good SEO practice can lead to a much better ROI than traditional print and TV marketing plans. SEO leads to more qualified leads, more customers, and more revenue.
4. Content Marketing
What's content marketing? To paint with a broad brush: Present yourself as an advisor and expert in your field by creating engaging, informational content that addresses your customer's pain points and/or interests. Make sure that each article aligns with your SEO strategy by utilizing the right keywords. Then deliver that content in a way your audience will receive it. Afterwards, content must be maintained and updated. All steps in your content marketing plan should lead you to a more targeted audience.
Content marketing allows you to create a library of free content that lives on your website and draws ongoing web traffic. Be sure to focus on your customers' needs; that's why knowing your audience is so important. At the same time, though, don't be too pushy about your brand or your product. No one likes a hard sell. Demonstrate your value by giving your customers the rich information and resources they need.
5. Social Sharing
Now more than ever, it's important to capitalize on social media. Over 260 million people in the US alone have some sort of social media account. Social can be used to build relationships and inform your inbound marketing strategy. More importantly, it can be used to Know Your Audience (see step #1).
You'll need to focus your efforts where your audience is, of course. If your market is B2B, LinkedIn is a great resource which helps your brand build authority and presence. When going B2C or if you are selling a product, Instagram or Facebook are a good tools to use. For niche industries, try to learn where your ideal customers congregate (i.e. Reddit for SaaS or tech companies, Pinterest for consumer products, etc.)
6. Paid Advertisements
While paid ads can be costly, they are great for getting immediate attention. And there is a right way to use them. Ads are best used in short blocks of time, such as in campaigns. Long term use does not fare as well.
When using paid ads, it is best to know your audience beforehand. This allows you to leverage the unparalleled level of control that the major ad networks offer in regards to psychographic targeting and demographics.
7. Market and Measure
Google analytics help you create better content, more often. A quick glance at your analytics report can tell you all kinds of very granular data. Learn which posts are most effective. See when people visited your site and where they came from. Fine-tune your social media efforts based on insight about which ads that are giving you the best ROI.
8. Email Marketing
Get people to sign up for your emails so you're right there in their email inboxes–with their permission! Email is a captive audience: a third of customers prefer getting their brand communication via email marketing and two thirds have actually made a purchase through those brand emails.
Additionally, some studies show that email marketing can realize a return of around 4,300 percent. Imagine earning $43 in return for every dollar spent on email marketing!
9. Use Video
Video captures the imaginations and eyeballs of customers. It also accounts for a large portion of Internet traffic and activity. Enticed by the video embedded on your landing page, customers start moving through your sales funnel, often leading to conversions. Videos can be very engaging, especially when well-produced.
Videos are especially useful when trying to reach mobile customers. Over half of all Internet users access solely from a mobile device. Most people don't want to read a lengthy blog post on a small screen. Video is standing out as more traditional types of content fall by the wayside.
Videos can also show your product or service in action. This helps answer basic questions customers may have, in a way that static images of your offering will not.
10. Community Marketing
The more people talk about your product, the more they will buy it. So reach out to establish a presence on community forums and blogs. Write guest posts, and if you want a community of users springing up around your offering, start a user forum on your website.