8 Tips to Hiring the Best Web Design Team (+ 5 Red Flags)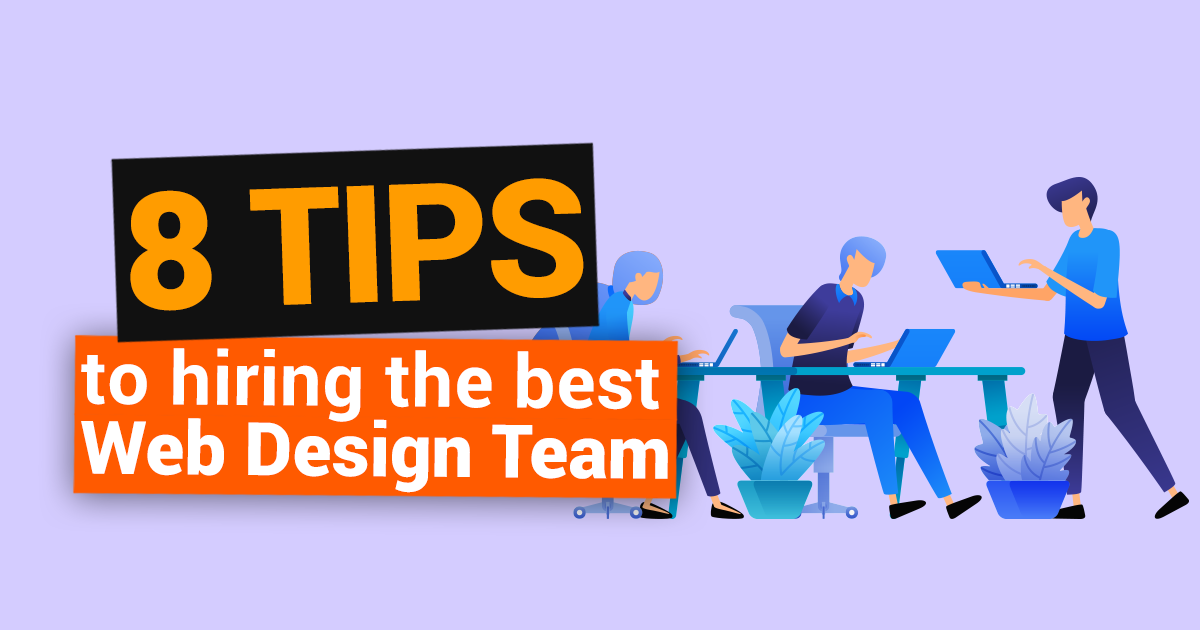 Your brand's website is the digital face of your entire company so hiring a web design team is possibly the most important business decision you'll make this year.
Your website needs to function as both the entire sales and marketing departments simultaneously.
If a lead arrives at your website and can't find the information they need, they'll just click away and find it somewhere else – usually from one of your competitors.
In B2B, buyers complete anywhere from 57% of 90% of the buying process without ever contacting a sales team. Whether B2B or B2C, your website has plenty of jobs to do. It needs to…
Be fast: Pages should load under 2 seconds (and even faster when 5G takes over).
Be easy to navigate: Menus and links should be clearly labeled and located where people expect.
Educate visitors: Interesting and relatable info about your company, industry, and products/services should be readily available.
Integrate your digital marketing strategy: SEO, social media, and email collection should not be afterthoughts.
Here's what you should consider and a few red flags to watch out for.
What Should You Consider When Hiring an Austin Web Design Team?
If you don't have a background in design, you may not realize what makes a web design team bad, good, or incredible.
1. They Ask Questions
How can someone design a website that accurately expresses your brand if they don't spend some time getting to know you? They should immediately make the entire process about you – not them – by asking questions about
Your brand's mission, vision, and goals
Your target audience and market
Your products and services
Your goals for the site
2. An Experienced Austin Web Design Team Clearly Defines Your Problems
They should look over your current website and put together a list of problems (like SEO shortcomings, poor accessibility, speed, etc.).
From there, they should clearly define a set of solutions to help you improve your website.
In other words, they should sound like they know what they're doing.
3. They Design for Visitors – Not to Impress Designers
A slick website is nice but it's not worth anything if it's not designed for actual users.
Some timeless standards include
Mobile responsive design – about half of all worldwide internet traffic happens on mobile devices.
Streamlining the checkout process.
Conversational and humanized copywriting.
Seamless navigation and menus with expected labels (about, services, blog, etc.)
Likewise, each audience is unique and has different expectations. Your design team should spend time understanding who your target audience is and what they like.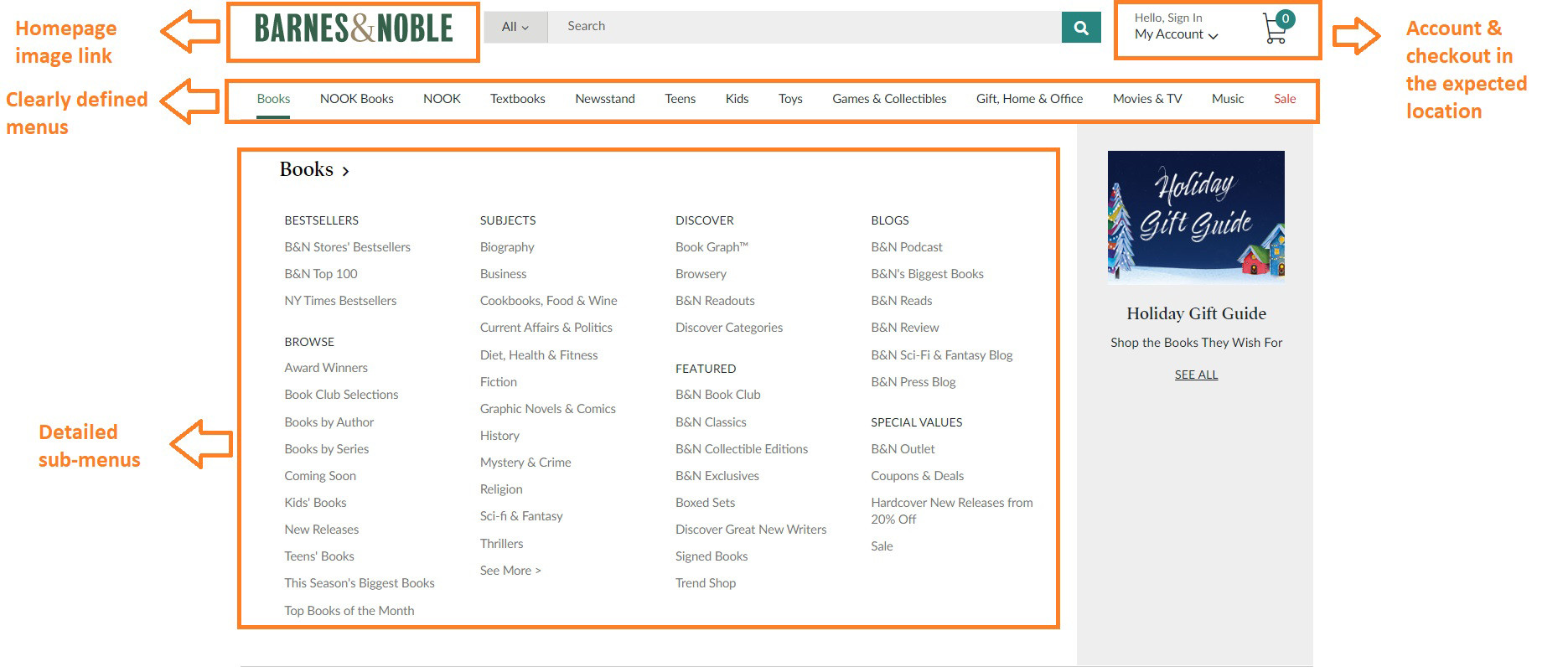 4. SEO Shouldn't Be an Afterthought
SEO encompasses both copy and design elements.
Google recently switched up its search algorithm to rank websites on a mobile-first basis.
If your links are too close together, you get dinged. If your text is too small, you get dinged.
Design matters in SEO now more than ever. Not only that, but your design team should have a solid understanding of SEO copywriting, keyword research, and searcher intent so they can create landing pages that rank and meet visitor expectations.
5. A Diverse Portfolio with Purposeful Design
Of course, you want high-quality websites in their portfolio. Just like vehicle design, web design should serve a clear purpose – aesthetics are just one part of solid web design.
Ask yourself
How fast do the sites load on desktop and mobile?
Are they ranking at the top of search results for branded keywords?
What's the checkout process like?
Are the menus easy to use? Do all the dropdown menus fit onto a mobile screen?
Are all the websites 100% unique?
If the sites fall short in any of these areas, look elsewhere.
6. A Web Design Team Should Communicate Well
A professional web design team should be assertive when it comes to setting expectations because they want you to be happy with their work.
They should present you with outlines and explain processes to you so there are no surprises. At JS-Interactive, for example, we like to define the site's architecture on a meta-level so you can understand what the core structure looks like and how it impacts your design.
7. They're Well-Rounded Yet Flexible
Experienced web design companies understand that design, by nature, is fluid. They should be able to design a website to solve immediate needs but also leave room for flexibility.
In the future, you'll have to make changes – there's no way around it. Your design team shouldn't set you up to require an entirely fresh structure just to make a few small tweaks.
8. A Web Design Team Should Set Clear Terms
Of course, a web design team can't predict every penny when negotiating a quote. Nothing is 100% predictable.
However, your design team should at least set a clear quote and let you know how/if it will fall outside of that quote. If they tell you "we'll have no idea until we start working," run because it's almost guaranteed to cost more than you're comfortable paying.
5 Red Flags to Watch Out For
It's equally important to understand what could indicate that you're not working with the best team for the job.
1. They Don't Communicate
They don't set a clear timeline for specific milestones during the project and deliverables.
2. They Don't Mention SEO
SEO is a vital aspect of Design so they should bring up the topic of keywords almost immediately. If they don't, that's a red flag that they don't know much about SEO and its importance.
3. They Neglect Testing
Not everyone will open your website on a Chrome browser. Your web design team should conduct plenty of usability tests across different browsers.
4. They're Suspiciously Cheap
Exceptional custom web design doesn't come cheap. If their prices are much lower than competitors, they may be recycling designs and themes for different clients and just switching up the colors or a few words.
5. They Don't Ask About Your Audience
What you and I think looks awesome and what your audience likes are two different things.
Hire a Web Design Team That Understands Your Digital Marketing Goals
90% of information transmitted through the brain is visual. You need a stunning user-first website that accurately reflects your brand's mission. JS-Interactive understands that amazing web design happens when concise content, SEO, and user experience come together in perfect harmony.
As one of the most-trusted Austin web design teams, we spend time learning about your brand so we can create the best digital experience for your audience and help you stand apart from competitors.
Let's talk about how we can work together to create an experience to wow your visitors and leads. Schedule a free 30-minute consultation now!
Get Marketing Insights to your Inbox
Boost visibility, outshine your competitors and attract more customers