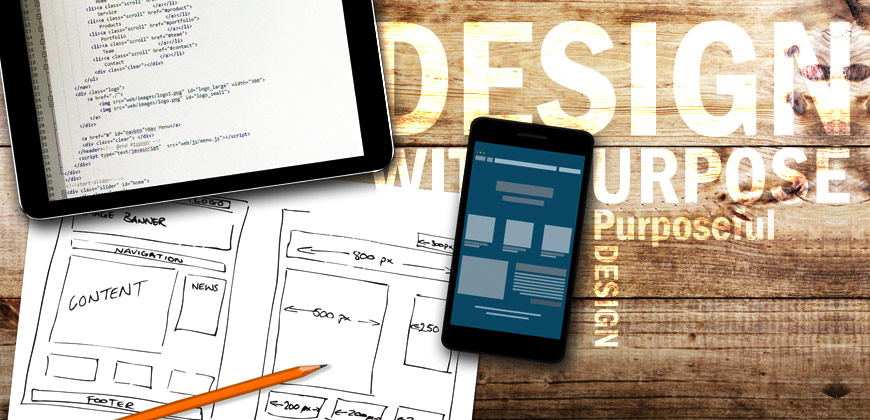 3 MIN READ
Purposeful design is an aesthetic driven by how it will be perceived and utilized by the user.
It's a combination of art and psychology, recognizing that every creative element in your design serves a purpose: to help inform and guide the user toward a specific direction or action.
Your Website, promotional emails and other digital creative share this same goal. Although each may play a different role in your marketing strategy, their common purpose is to show customers how your brand will enrich their lives.
What better way to boost your marketing objectives than with a design process that aligns with your goals. Here's how it works.
The Design Process
Creativity is the ability to see connections and relationships. In marketing, the design process is actually a problem-solving exercise that helps to connect the right product with the right customer at the right time.
Response-driven design approaches this challenge by combining best marketing practices, strategic thinking and elements of art.
Purposeful design delves deeper. It takes what we know about user experience and online behavior in your market and then builds design features around this. It's the difference between "production work" and "custom creative."
Purpose Drives Design
Consider automotive design. The proportions, shape and placement of your car's instrument panel are not designed solely based on how they will look.
The automotive stylist must also consider the comfort and safety of the passenger in the design process. For example, by placing the radio's volume control buttons right on the steering wheel, there's no need to take your eyes off the road when your jam comes on. It's considerations like this that give design value.
The same is true for your Website and promotional emails. By incorporating user experience and online behavior into the design process, you can identify and anticipate customer needs—then add design elements that react to those needs. This gives your design value. And value is key to higher conversion rates.
Change is Constant
Here is one more consideration. The number of ways to access your Website continues to evolve with mobile devices and various browsers. New digital features are constantly being rolled out that impact the way your audience perceives your web presence.
Change is constant. As technology evolves, so does customer experience and online behavior. Applying the principles of purposeful design takes these evolutions into account, helping your Website, emails and other creative remain relevant.
Yes, design aesthetic matters. But ignoring the customer experience in the design process is sort of like preparing a meal simply for the sake of presentation. Let's not forget, it also has to taste sensational.
To learn how purposeful design can improve your web presence, contact us today!