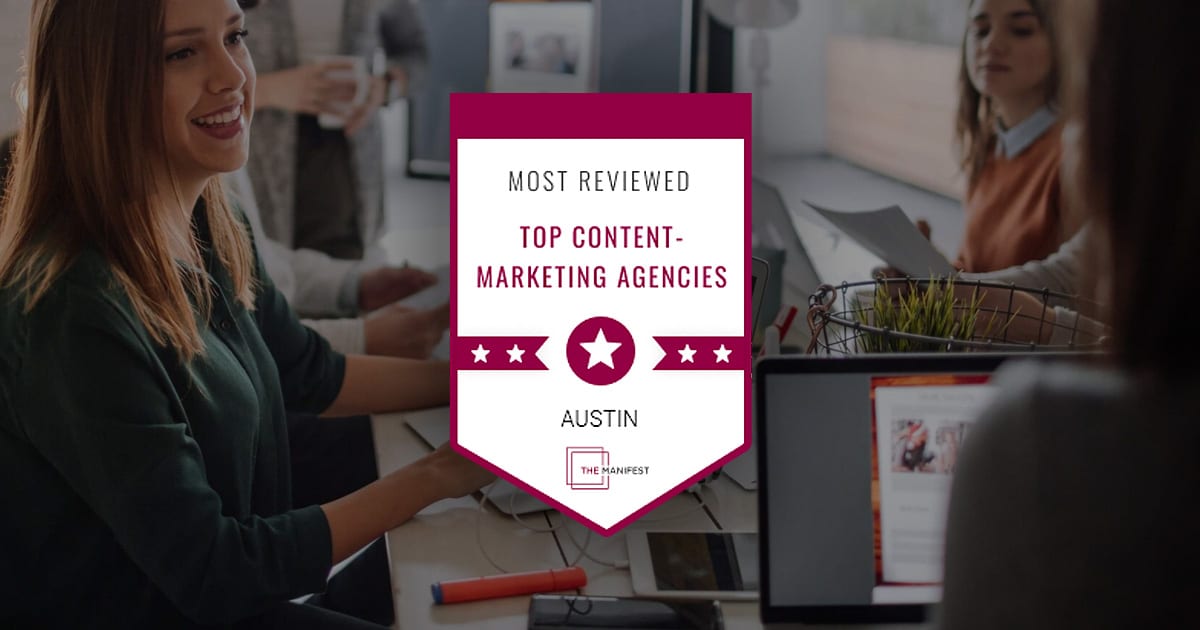 2 MIN READ
Here at JS Interactive, we prioritize helping our partners attain their desired results for their marketing goals. We're a comprehensive digital solutions agency that delivers groundbreaking services that leverage modern digital platforms to increase conversions.
Today, we're happy to announce that we've been named a top B2B company for 2022. According to The Manifest, a B2B platform that includes company listings in their yearly report, we're one of the most reviewed content marketing agencies in Austin!
In 2004, we founded js-interactive to bridge the gap between small businesses and the digital presence needed for them to succeed. Since then, we've been working closely with our partners to bring out the best in their marketing through compelling content and goal-driven strategies.
Over the years, we've grown to be a seasoned team of adept professionals, empowering SMEs.
The Manifest names the leading companies in the area, and we're honored to be recognized as one of the most reviewed content marketing companies in Austin. Thank you to our partners for the support they've given us throughout the years!
If you're interested in a partnership with us, be sure to get in touch with us right away! We'd love to hear about your business.