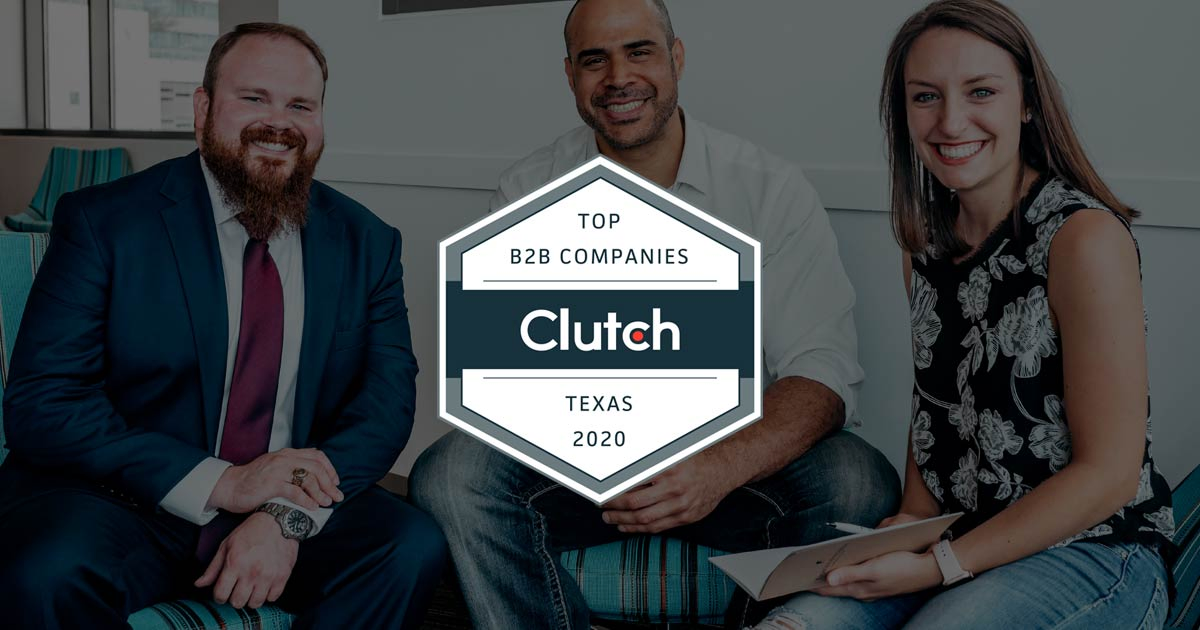 2 MIN READ
For over a decade, JS-Interactive has been providing top-notch creative and design services to clients. Together, we've consistently pushed limits to give the best to our clients. Now more than ever, we place great importance on gaining customer trust.
We're not just marvelous at the beginning of the project, we take each project milestone seriously. Whether it's SEO, web design, or digital marketing – we go above and beyond to offer a unique value proposition to trigger our customer's success.
In light of our dedication, we have been awarded as a leading B2B company in Texas for the second time around! To date, we've collected three industry leader awards from Clutch. We also boast of being a Google Analytics Certified Partner. Our trail of awards just proves that we work tirelessly to ensure the best results for our clients.
Clutch recognizes industry leaders based on the results of their comprehensive research methodology. Their team ranks vendors according to their quality of services, portfolio, and market presence.
Through that extensive methodology, JS-Interactive Design received a perfect 5.0-star ranking on Clutch. We are filled with gratitude for the time our clients spent on providing valuable feedback for us.
We are thankful for our dedicated team of hard workers who have led us to this recognition. Thank you Clutch for honoring us with this award.
All of us at JS-Interactive would like to thank our clients who have shown unwavering support and have been a bridge to our continued success.