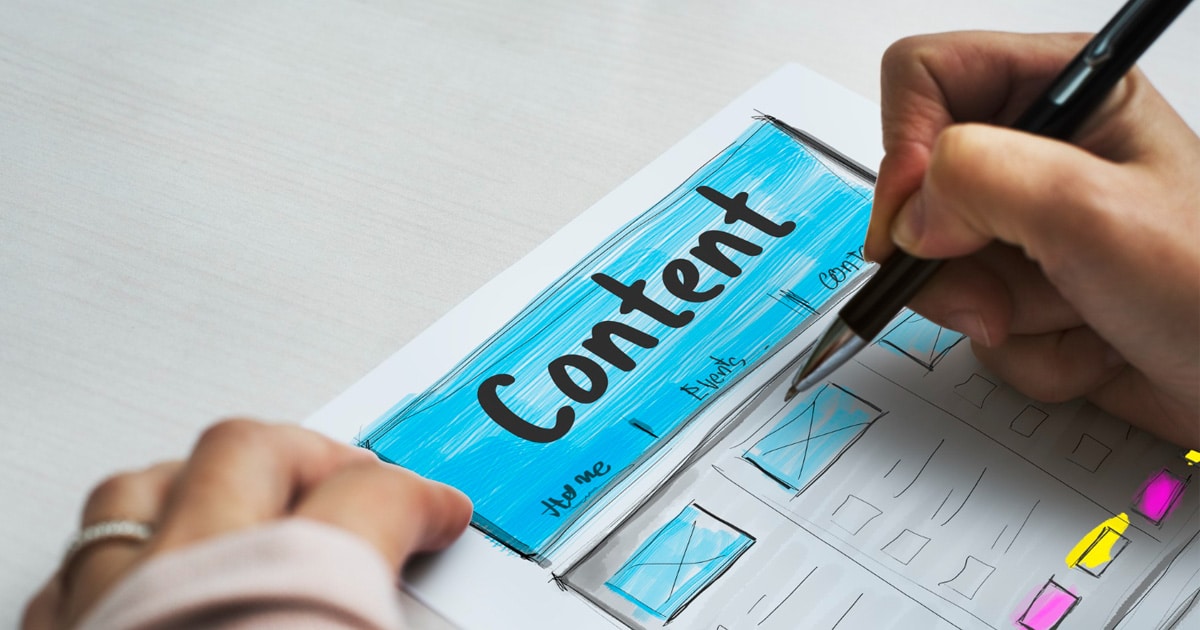 13 MIN READ
Have you tried to have a meaningful conversation in a crowded room? With the white noise of a crowd humming along, it's difficult to tell exactly who is saying what.
That's the challenge of marketing in the digital world. Google users conduct more than 3 billion searches every day. Do you want your business to stand out from the crowd and catch the attention of your audience?
The key is quality content marketing.
Content marketing is a crucial piece of your digital marketing strategy. It accomplishes two goals simultaneously.
First, quality content delivers meaningful information that resonates with prospects. Second, it also provides material for search engines to crawl, index, and rank for successful SEO.
Why is Quality Content So Important?
Quality content is essential for any successful SEO strategy. After all, SEO relies primarily on three things:
Incorporating the keywords people are using to search for your products.
Links to reliable sources and valuable information.
Substance that resonates with your audience and solves their problems.
Content can help achieve all of these things and more.
It isn't enough to simply post information at random, fill it with keywords, and expect to receive positive results. That's not worth your valuable time. Or that of your audience. Or Google, even.
Just like you, consumers want to read enjoyable, expert, authoritative, and trustworthy content that provides value and serves as a useful resource.
Quality content can earn you high SERPs that build visibility and help attract the right people to your site. High rankings are a must since 75% of online users don't scroll past the first page of Google search results.
Quality content engages your audience and entices them to interact with your company as well as share your information with their own contacts, thus broadening your reach organically.
Quality content can help you:
Connect with your audience: sharing your story and expertise allows you to build deeper relationships with your customers.
Build trust with your prospects: consistent quality content lets consumers know they can depend on your brand for reliable, accurate information.
Experience higher ROI: content marketing yields conversion rates six times higher than other marketing strategies.
Support other marketing efforts: quality content can help boost email, social media, and other digital marketing campaigns for optimal SEO results.
Content that delivers value and meaning to your audience brings you numerous rewards. Your site can be found more easily, your site score increases, your user experience is more positive, and you can reach the right people with the right message at the right time.
Quality content is key for successful SEO.
Effective Forms of Content Marketing for SEO
Successful content marketing achieves five main goals. It helps you achieve the following:
Reach a targeted audience.
Gives a voice to your company through story-telling.
Delivers unique value to your viewers.
Opens a conversation with customers.
Generates sales.
Here are eight ways to create material for a successful content marketing strategy that boosts SEO and attracts an audience.
Long-Form Blogs
Short-Form Blogs
Infographics
Ebooks
Whitepapers
Video
Podcast
Social Media
Let's take a look at each!
1. Long-Form Blogs
Blog articles are an effective way to produce meaningful content. Not only are you able to choose a topic that resonates with your audience, you can also create expert material that answers questions and positions you as a thought leader in your field.
Blogs are great for SEO because they provide a large amount of material for search engines to scan. This helps them identify your brand, add you to their database, and recommend you to their users via rankings.
Long-form blogs usually consist of greater than 1,200 words. They're more in-depth and aim to educate an audience about a specific topic. They provide more value to your readers, earning you more engagement.
This quality content becomes shareable naturally, which helps attract links for link building. By serving as a resource center in this way, you can secure higher SERPs. Long-form blogs come in many modes, including:
Tutorials: in-depth how-to's are extremely helpful to readers.
Guides: filled with explanations and examples, guides are an invaluable resource for your audience.
Pillar pages: this content covers broad topics and links to subpages with clusters of related information.
Evergreen content: information is timeless, relevant no matter the season or period.
Creating such a piece takes time and resources, but the returns can be extremely beneficial in terms of rankings and positioning your brand at the forefront of your audience's mind.
Often serving as the backbone of a successful SEO strategy, long-form blogs can help drive consistent traffic to your site and deliver quality leads to your business.
2. Short-Form Blogs
These articles typically consist of around 1,000 words and are a quick, easy read. They might focus on a particular aspect of a larger topic, or simply cover the basics of a familiar subject rather than diving into specifics.
These articles aren't as time- or labor-intensive to create, and they allow readers to learn about one idea quickly and efficiently. Examples of short-form blogs include:
News articles: these brief articles focus on one topic that is easy for readers to digest.
Emails: an effective part of any digital marketing strategy, these are kept short to hold a reader's attention.
Event reminders: a quick post with basic details confirms a reader's attendance.
If a short-form blog post provides quality and value to the reader, it can be just as effective as a long-form blog. Short-form blogs are ideal for instances in which companies want to ensure their audience reads the article in its entirety.
Long- and short-form blogs can serve your audience well. They provide an accessible resource that can be shared and stored with ease.
If your clients have full lives, providing quality content that can be bookmarked and revisited demonstrates care and understanding that will earn loyalty.
3. Infographics
Infographics are a fun and engaging way to summarize complex information in a manner that's easy for readers to understand. They use colorful imagery like pie charts and graphics with very little text to communicate details clearly and concisely. Infographics help to:
Deliver a quick overview
Simplify a complex topic
Display data
Summarize a report
Compare and contrast ideas
Raise awareness about a particular subject
This visual communication tool is an opportunity for businesses to capture audience attention and set themselves apart from competitors.
Exciting graphics that enable readers to understand and remember valuable information help keep your business front-of-mind.
Creating Infographics, though, require access to not only quality content, but an artistic eye. If you don't have a background in graphic design, you may need to lean on a professional solution.
You don't want to offer your audience something that looks like your middle school PowerPoint presentation.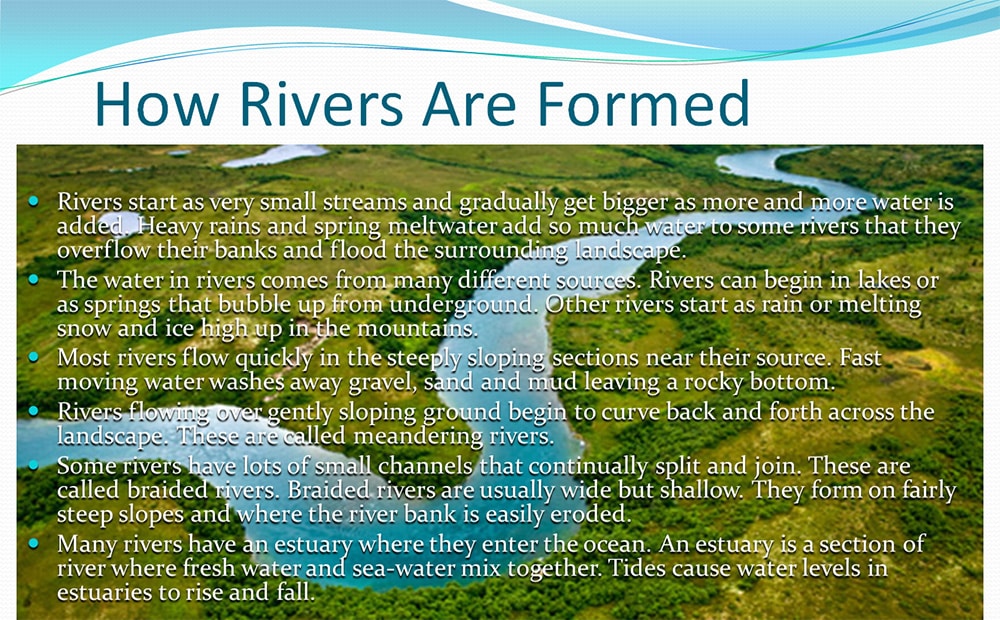 4. Ebooks
Ebooks are a great way to boost visibility and earn higher SERPs. This content is typically a downloadable document that readers can access to gain in-depth knowledge about a particular topic.
Your audience has the option of reading it away from their computer, which can be appealing to people with limited free time. To maximize the marketing and SEO benefits of publishing an ebook, you should:
Post your ebook on your website's home page.
Use link building, email marketing, and other SEO tactics to gain reader attention.
Gather contact information for those who download your ebook.
Measure ROI to ensure this is an effective tool for your digital marketing strategy.
A common practice is to give your ebook away free of charge. This can be a powerful incentive to retain current customers and entice prospects to subscribe.
The primary purpose of an ebook is to help you build recognition, establish credibility, and earn higher rankings. It isn't to directly generate revenue.
The exposure you gain from providing a valuable resource for free will gain you more rewards in the long term. It demonstrates that you care about your clients beyond their checkbooks and clicks. And that will earn a good reputation and customer loyalty.
5. White Papers
White papers are trusted documents companies produce to help identify and explain the features and benefits of a product or solution. Intended as a marketing tool, white papers aim to persuade prospects to learn about a new product and influence their purchase decision.
Different from a flashy and slick sales brochure, white papers present the facts in a technical way to prove a product's superiority. There are typically three kinds of white papers:
Backgrounders: explain a product's technical features.
Numbered lists: highlight specific points about a product's offering.
Problem/solution: identify a common problem and present a new solution.
Because white papers serve to educate and inform readers, they're an effective tool for SEO. They provide plenty of authoritative content for search engines to crawl and index while delivering useful information to targeted audiences.
6. Video
Video is quickly becoming a preferred method of digital content. In fact, more than half of consumers want businesses to publish more video content.
Video is entertaining, engaging, and an easy way for people to digest information. It doesn't take a huge investment of time or resources to produce, and it's an effective way to reach a wide range of people.
Videos are highly shareable, so it's easy for people to spread the word about your business by forwarding your video clips to others.
Video content can serve multiple purposes, including:
Explainers: these help teach your audience about your products and services and can supplement instructions and customer service applications.
Interviews: feature a guest speaker, moderate a conversation between two sides of an issue or share viewers' questions with an industry expert. These help to build authority and trust with your audience.
Reviews and demos: videos are a great way to show your product in action. This can help answer questions, alleviate concerns, and influence purchase decisions among your prospects.
Live video: especially useful on social channels, live video helps to give a face to your brand and allows viewers to connect with your company on a more personal level.
Videos are particularly useful because they can be used in various ways to maximize SEO opportunities. A lengthy video can be broken up into shorter topics for more content posts.
You can also take a video's transcript and develop it into a blog or podcast for even more content marketing opportunities.
Videos are particularly helpful for visual learners. If your products or services require some hands-on implementation, video is critical to care for your clients well.
Further, if your audience is comprised of multi-taskers, videos and podcasts (below) are crucial. Whether commuting, folding laundry, or engaging in a multitude of other activities, many consumers are eager to consume quality content that maximizes their limited margin.
For these reasons and more, video content is a powerful tool for any digital marketing campaign.
7. Podcasts
While it may seem unlikely for audio content to boost SEO, the truth is podcasts are an effective tool for key growth opportunities.
Search engines are now able to scan audio files for relevancy and reward them with SERPs, much like they do with written content. Including high-performing keywords in your podcasts can help with SEO.
Once you know what those keywords are, you can even create podcast shows around those specific topics. Making sure keywords appear in the right places will also help earn higher rankings.
Be sure to include keywords in your metadata, like:
Podcast episode title
Subheadings
Post URL
Names of images
Image ALT descriptions
Including a text description of each podcast episode gives search engines even more content to scan. Show notes are often bulleted lists summarizing the information covered in each episode.
These can include links and graphics, all of which can help boost SEO. Transcriptions also provide written content for search engines to index.
By combining audio with text, you magnify the impact of your content marketing strategy.
8. Social Media Posts
Today there are more than 3.6 billion people around the world with active social media accounts. Social networks provide a huge potential for highly targeted prospects, making social media posts an invaluable aspect of digital marketing. Such posts help you:
Broaden your reach: social media posts are highly shareable, so you expand your audience exponentially.
Increase online visibility: the more people engage with your posts, the more their contacts see your brand.
Strengthen brand recognition: the more frequently your posts are seen and shared, the more people see your company name and logo.
Solidify your reputation: when you consistently post valuable and insightful information, people come to rely on you as an authority in your industry.
Through the content you post and the links you share, you boost your SEO efforts for optimal SERPs. As search engines notice people interacting with your company and sharing your information, they recognize you as a useful resource for their searchers.
This is rewarded with high rankings. Ultimately, social media posts help drive traffic to your site and bring you quality leads for higher conversion rates, sales generation, and overall success.
Given how quickly traffic moves on social media, it's critical to have a social media strategy tied to your own website, company, and branding.
Build an Effective Content Marketing Strategy
At this point, you may be feeling overwhelmed. No one person possesses the skill set to effectively engage in all of these marketing techniques. Certainly not while trying to run your own business.
Some people have a pen (or keyboard) that's mightier than a sword. Others do better by having a free-flowing conversation. One person can paint a picture with their words while another can capture pictures that are worth 1,000 words.
How are you wired?
Perhaps the most critical component of quality content marketing is consistency. A single blog here, a random podcast there, won't help you achieve your goals.
JS-Interactive is a digital marketing and SEO company that helps businesses build sustainable, targeted, relevant web traffic to increase sales growth.
Our experts understand there is no one-size-fits-all approach to SEO. That's why we create effective content marketing strategies that speak to your unique needs. We're prepared to amplify your natural strengths and fill in some gaps.
Our content development helps establish you as a leader in your industry, generate qualified leads, and earn higher rankings for growth and success.
Contact us today for a free consultation.