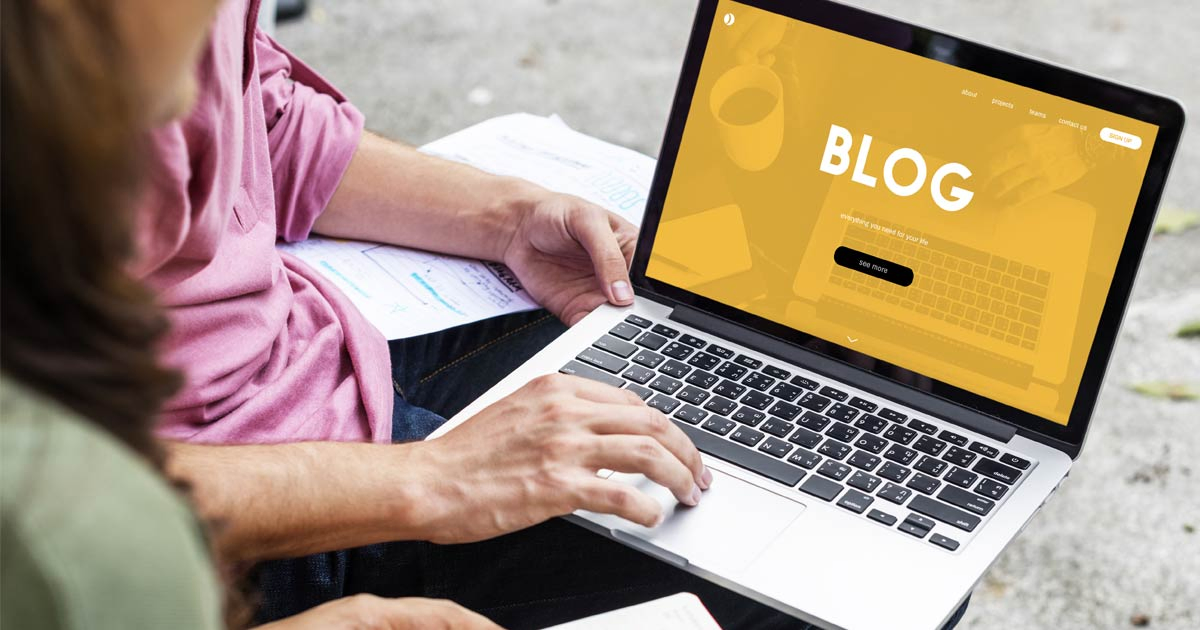 9 MIN READ
Why blog or publish anything at all?
Sure, the end goal is always more sales or clients—but what comes before anything that impacts your bottom line?
We dedicate so much time to our blog content because we want more visibility for our website. We need that visibility to drive organic traffic to our site and demonstrate why our brand is authoritative and trustworthy.
That's why it's a must to optimize each blog for SEO and social shares.
If you don't follow the basic technical stuff, social media and search engines will just bury everything you publish. You're ultimately shadowbanning yourself if you don't prioritize the things mentioned here.
13 Best Practices to Optimize Every Blog You Publish for SEO and Encouraging Social Shares
No one will ever see your blog posts—much less feel interested enough to click the link, read, and act—if you don't follow these best practices for blog SEO and social shares.
Why social media? Free visibility!
Visibility means more traffic, website engagement, and backlinks—all of which tell search engines that your content is worth showing to other people.
Meanwhile, ignoring this technical stuff does the opposite: it throws you into a vicious cycle where you consistently publish content but the website metrics don't budge.
These best practices are musts for blog SEO and social media shares. After these, you can focus on readability and other less-technical stuff.
1. Start with the Right WordPress Plugin
Yoast is a classic WordPress plugin that helps you optimize everything you publish instantly. Assuming you've already completed your keyword research, just add your keyword(s) to the post widget and Yoast will tell you exactly what to do.
The paid version offers some important features, but Yoast's freemium is still useful. For example, paid Yoast syncs with SEMrush so you can add your main keyword and receive related keyword suggestions to boost SEO.
SEOPress offers the same capabilities as Yoast but with more technical SEO features for advanced configuration. Compare both plugins along with your blog content and brand goals.
2. Optimize the Headline and URL
Your post URL's slug (the portion specific to the post) should be concise, scannable, and relevant. Try to include your keyword and remove stop words like "for" or "and" where it makes sense to do so. These cleaner URLs are generally more friendly to SEO.
Include keywords in your post headline, preferably towards the beginning. Your headline by default is placed at the top of your blog post as your H1 tag, allowing seamless scanning as Google's crawlers try to understand your post's content. Be creative with your post headline to grab more attention. Make sure it sends a different message than everything else currently visible to users on the first page of Google results.

Your headline also determines what your meta title looks like. Plugins like Yoast will automatically create a meta title consistent with your post headline. By scrolling to the bottom of your editor, and reviewing Yoast settings, you can customize both your meta title and meta description to be most optimal for SEO.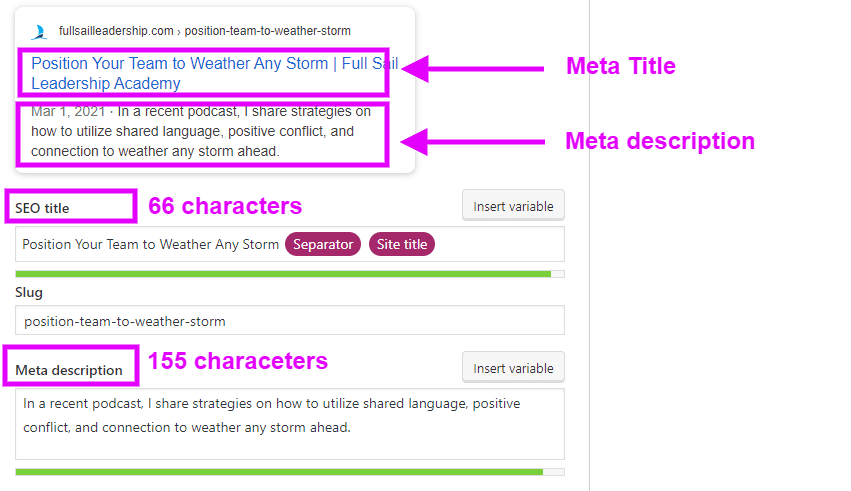 Your meta title helps Google to determine the topic of your post's content and should average around 66 characters in length.
Your meta description is a brief summary of your post and should average around 155 characters in length. While meta descriptions are not ranking factors, they certainly impact the click-through-rates (CTR) of your content. So carefully think through what that meta description may look like in the search results.
3. Pick the Right Image Sizing Plugins and Optimize in Bulk
Ideally, featured photos should have a 16:9 aspect ratio for a proper social media appearance.
As for size, consider your website's theme. For example, a blog with a parallax scroll requires extremely large images to avoid stretching. Although I personally stick to more traditional image sizes for my professional blog.
To maintain a quality image, bigger is generally better. You can always compress larger images into smaller file sizes,  However, if images are already small, you'll definitely notice the quality degradation after compression.
An imagine sizing plugin can automate your image optimization both in bulk for past uploads as well as any future images you upload. Regenerate Thumbnails is a pretty popular solution I've used for resizing images in bulk.
4. Use the Correct Semantic Markup
HTML header tags—like <H1> or <H2>—make it easy for Google bots to scan your page and determine what it's about. Well, people read blogs the same way: scanning.
I like to use a single H1 for the title (which is automatically created from your post headline).  Then I use H2s for main points and sub-headlines, along with H3s to add details through the subsections. Always include relevant semantic keywords or questions to your H2s and H3s. Remember, these header tags help Google understand the topics of your content better.
5. Choose Relevant Blogs for Internal Link Building
Like subheadings, internal links also direct bots' attention throughout the rest of your website to understand what you're all about. Choose relevant landing pages and blog posts for internal links.
Imagine your homepage is the top dot:
Try to avoid using only the link's keyword for the anchor text—that's considered a black hat technique and spam flag. Build internal links that allow users to navigate your blog, connect content and provide Google with an idea of the structure of your website.
6. Carefully Pick and Optimize Authoritative Outbound Links
Outbound links matter too because they tell Google you've done your research and care about high-quality sources.
Choose outbound links from sites considered expert authorities on the topic—like the National Library of Medicine or Pew Research—where it fits. Really, it depends on who the industry experts are.
As a general rule of thumb, when hyperlinking to any offsite resource, be sure to set the hyperlink from your WordPress editor to open in a new browser window.

7. Use Bulleted Lists
Like your H2 and H3 subheadings, bulleted lists are easy for humans and bots to scan. Nielsen-Norman's classic study found that 79% of web readers scan the page looking for important signifiers, an instinctive tactic to reduce our cognitive load.
8. Break Up Copy with Engaging Media
Images, GIFs, infographics, and videos break up walls of text, making long blogs less of a herculean task and more engaging.
People like interesting videos so Google's bots do too. It makes sense that breaking up your copy with images every couple-hundred words will boost your blog SEO and social shares.
Don't forget to optimize your image ALT tags with keywords and descriptive readable copy for ranking in image searches and accessibility.
9. Use a Plugin for Automated Social Cards (and Always Test Them)
Social media platforms like Facebook and Twitter scan your post's metadata to judge what the link preview should look like. Your meta data also shows up in the Google results.
You can add specific metadata to each post as you publish to control what the link preview looks like—or you could just ask a plugin to do it for you. Both Yoast and SEO Press allow you to optimize your metadata to display your most ideal social media preview.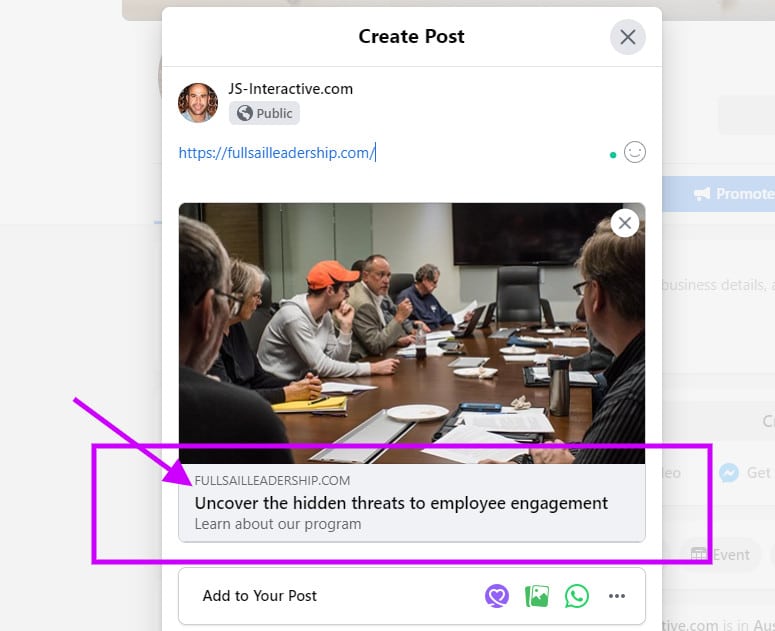 Before posting on Social media, you can test each blog after you publish it with the Facebook debugger and Twitter Cards Validator. If something looks off, adjust it via WordPress and re-scrape in the debugger.
10. Reduce Load Time with Accelerated Mobile Pages
AMPs have somewhat fallen out of style, but their value hasn't changed—accelerated mobile pages are still useful for maintaining near-instant load times across your blog.
The median load time for an AMP page is about 0.7s  and website speed is one of the best things you can prioritize for consistent blog speed and sharing. While it's questionable if AMP affects SEO, what we do know is that AMP is an easy way to optimize your blog and is a valid option to consider for Site speed.
11. Include Emotional Triggers Throughout the Copy
No one shares anything on social media unless it improves their image and ego. That's just the reality.
Some people like to look well-read and informed. Others like to feel good about sharing useful information. Figure out your audience's triggers and add emotion to your intro.
12. Submit the Post URL to Google and Bing for Indexing
You could wait for search engines to re-scan and index your new blog post, or you could submit it directly to Google and Bing yourself for instant indexing. Submission only takes a few seconds via your webmaster tools.
13. Promote on Social Media and Optimize the Post Copy
To get the social media party started, always share content to your brand's pages and your personal accounts.
I notice better engagement when I use my post copy to summarize the blog concisely (to avoid truncating) and when I remove the naked URL when the post preview appears.
For SEO and Social Sharing, Make Every Blog Post Your Best Blog Post
You must give every piece of content your full investment of motivation, passion, and attention to detail.
I know it seems like a lot of tedious stuff at first, but this technical blog SEO stuff gets easier each time. Eventually, it just becomes second nature as you prepare to publish something new.
Care about all the little things for each post, and over time you'll be rewarded with consistent traffic, shares, and customers.
Let our Austin-based experts handle everything with our content marketing packages. Discover what kind of results we've helped brands achieve with content marketing.