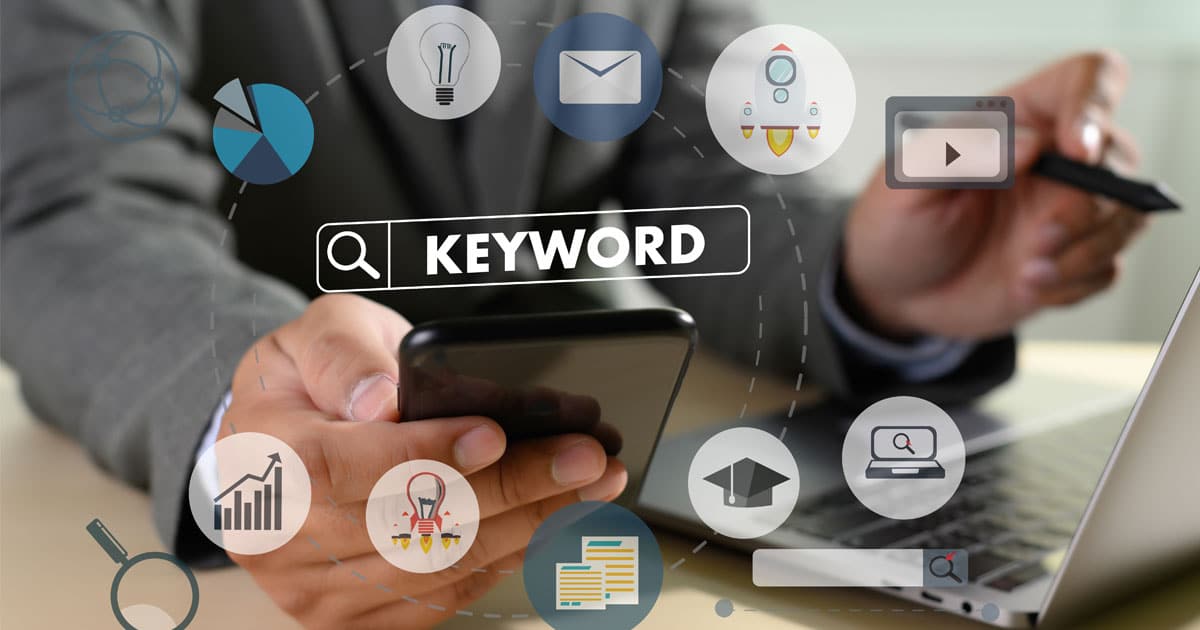 4 MIN READ
The keywords you choose to target as part of your digital marketing and SEO strategy matter on two levels.
Your chosen keywords dictate which visitors your website will attract.
They guide where you'll appear in search results and who you'll compete against to get there.
Research is vital to choosing the best keywords for your website and determining the success of your entire SEO strategy.
Ask Yourself These 4 Keyword Questions to Create an Effective Austin SEO Strategy
While it may feel like a no-brainer to choose a keyword like "best B2B Austin SEO services" for relevancy, we have no idea if people are actually typing that keyword into the Google search bar unless we conduct research.
Whether B2B or B2C, you want to find those keywords in the sweet spot that draw in the right kind of digital marketing leads and earn you a coveted spot on the first page of Google results.
1. Are the Keywords Relevant to Your Website Topic?
Keyword relevancy isn't as obvious as it seems.
Let's say you sell Instagram-worthy umbrellas at a storefront in Austin and online. Your instinct may tell you to target the keyword "umbrellas." In practice, that's way too vague.
What about umbrellas? Fixing them? How they're made? Where to buy them?
Even "umbrellas in Austin" is too general for your niche product. However, something like "buy chic umbrellas in Austin" or "buy cute rain gear in Austin" would be perfect.
Notice anything about these ideal keywords? They're long. Long-tail keywords like these are highly specific. Naturally, they draw in the most relevant search traffic to your business.
Plus, Google likes relevancy. If your page content is super relevant to the keyword, you're more likely to earn a first-page spot.
2. What's the Searcher's Intention Behind Each Keyword?
Every time someone types a keyword into Google, they have a specific goal in mind.
Sometimes they intend to research and learn. Other times they intend to complete a purchase—right away. Think with Google has nailed down six different emotional needs people have when they conduct a search.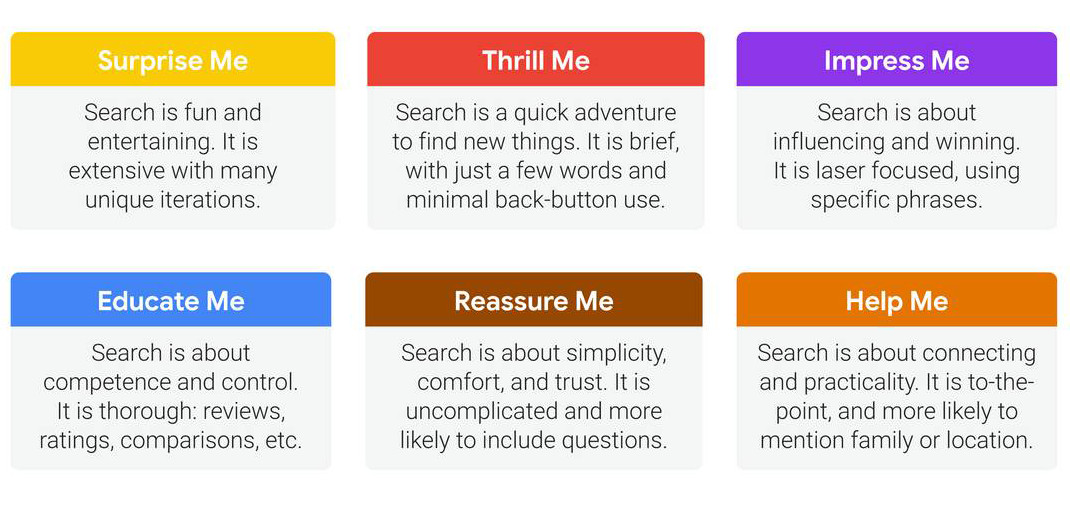 For high-end luxury men's suits, you would want to target "impress me" searchers. For organic or natural cleaning products, you could lean more towards "reassure me" searchers to establish trust, for example.
People who type long-tail keywords into Google tend to be further along in the buying process. The keywords are specific: A searcher knows what they're looking for, so they're more likely to complete a purchase once they get to your landing page.
Don't forget to consider voice searches in your digital marketing strategy. People often say basic questions into Google and expect straightforward answers. These would fall into the "thrill me" or "educate me" searchers, depending on the keyword intent.
3. How Difficult Will It Be to Rank for the Keyword?
The never-ending SEO conundrum: You want to target the most relevant keywords for your Austin SEO strategy, but all of your competitors have solidified their spot on the first page of organic results.
A keyword difficulty score includes several factors. Including
The authority of domains already ranking for the keyword
How well websites currently ranking for the keyword match searcher intent.
When the currently ranking content was published.
How many websites link to the ranking pieces of content.
Again, this is yet another benefit of choosing relevant long-tail keywords: You're up against softer competition.
4. How Many People Search for the Keyword Each Month?
Most high-volume broad searches like "umbrella" are impossible to rank for organically – but you wouldn't necessarily want to rank for them anyway.
More searches ≠ better. High-volume keywords tend to be vague, but relevancy always trumps volume.
Don't forget that search volume for certain keywords can spike at various times of the year. No one searches for leather boots in July, but that could change come November.
Searches for "Guy Fawkes" peak every year around November 5:

Choose Data-Driven Austin SEO and Digital Marketing
SEO is a vital part of building brand recognition across your target audiences, collecting leads, and driving conversions. Plus, it's organic, so you don't have to pay monthly fees to reach people.
At JS-Interactive, we employ a data-driven approach to Austin SEO and digital marketing with over 20 years of experience. We take the full SEO experience into consideration with factors like design and content creation. Best of all? We'll never make you sign a long-term contract.
Let's talk about what you want to gain from improving your SEO. Schedule a free 30-minute consultation now!