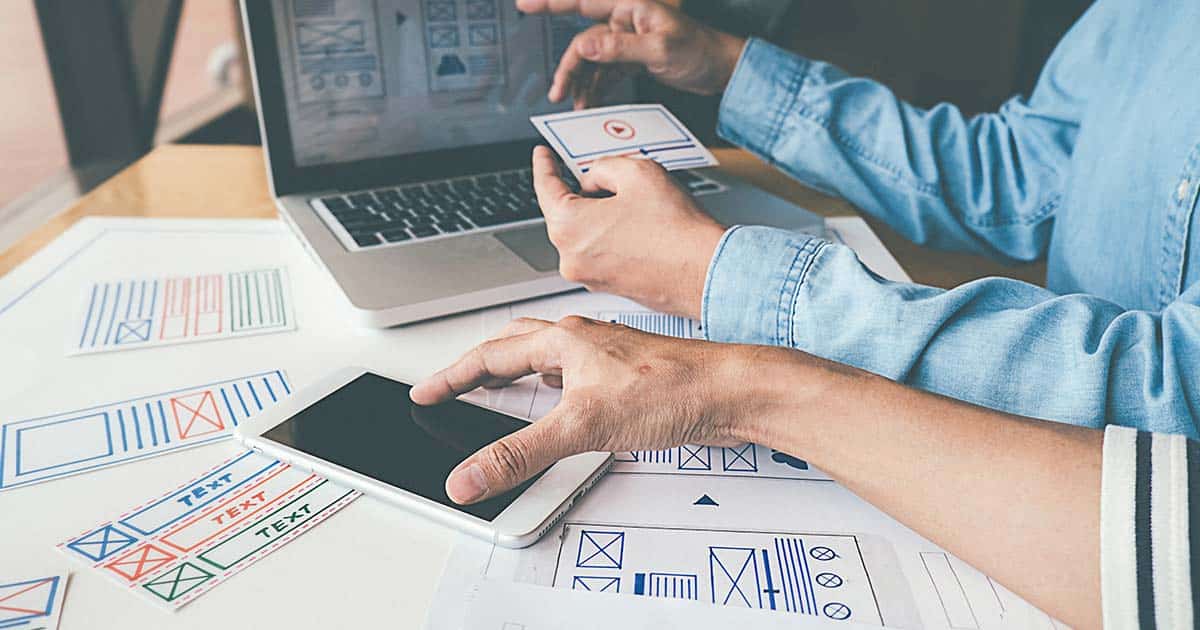 6 MIN READ
Optimizing your website's design and content is one of the best things you can do for your business.
When you optimize your site's web design and content, you're providing information that will help search engines learn about your business. Search engines use that information to decide what pages will appear on SERPs for relevant keywords and phrases.
5 Ways to Increase Conversions with Your Web Design
CRO (conversion rate optimization) is a technique used to customize and design your website to increase traffic and improve conversions. By implementing CRO techniques, you can gain insight into what works and what doesn't.
Here are five ways you can increase conversions by optimizing your site's design.
1. Place Your CTA Above the Fold
As you're designing your website, place a prominent CTA (call-to-action) above the fold of your landing page. In some cases, having a CTA above the fold is appropriate on many pages of your site, not just on the landing page. Placing your CTA above the fold ensures that visitors won't have to scroll down to see what their next step is.
Test your CTA using different copy, colors, fonts, and sizes. You can set up A/B tests with a few different landing pages to learn which CTA design is most effective.
2. Create a Clear and Compelling Headline
Your headline should do two things:
First, it should tell readers what to do or what to expect.

Second, it should compel readers to take action right away.
You only have about eight seconds to grab your readers' attention, so be creative and place your headline above the fold. Use straightforward, honest statements, and create urgency with your copy. Consider using bold fonts and contrasting colors to paint a picture with your words.
3. Add Social Proof to Establish Trust
Social proof is a popular resource for would-be customers. Consumers are always seeking out information on products and services. They often turn to review sites or forums for more information, and they may search for a company's website for on-site testimonials. Customers want to know what everyone else is doing and saying — and that influences their shopping experience.

Including reviews, testimonials, and case studies on your website increases conversions establishes trust and credibility, and improves your site's SEO.
4. Include Visuals to Enhance Your Message
Using visuals can increase conversions and directly affect your SEO. Understand the different types of visual content, then test out a few different options:
Infographics: Use eye-catching and informative infographics to provide readers with useful information.
Original or Stock Photos: Add high-quality, tasteful imagery that is relevant to your business and message.
Charts, Graphs, and Maps: Data visualization is a great way to provide readers with insight and statistics on your product or service.
Videos: Videos can give your readers a clearer picture of what your message, product, or service is all about. Share behind-the-scenes videos, product tours, and case studies in the form of customer or client interviews.
5. Show Off Awards and Certificates
Including badges in your web design adds an extra element of trust and credibility to your site. You can organize badges into three categories:
Trust Badges: These badges are typically from review sites like Trustpilot, TripAdvisor, and Yelp.
Security Badges: These badges come from companies like McAfee and assure users that the information they send through your forms is secure.
Award and Certification Badges: Highlight industry-specific awards and certifications, like Awwwards for web designers, or Google Analytics certifications for SEO agencies.
6 Steps to Creating Content That Convert
Of course, there's more to conversion rate optimization than web design. When created thoughtfully and strategically, your content can drive more conversions than even the most optimized design.
Here are six steps to take to create content that converts.
1. Think Like Your Audience
Refer to your company's buyer personas. Tell your audience a story that draws on their emotions and give them information that builds authority and establishes trust. Always close out blog posts and articles with a CTA to encourage your readers to take action.
2. Perform Market Research
Analyze the effectiveness of your current content — and the content from competitors or other relevant sites — to establish benchmarks and identify keywords. Use tools like SEMrush or Google Trends to perform keyword research, looking for relevant keywords related to your industry or niche. You can also check trending topics to discover new content opportunities.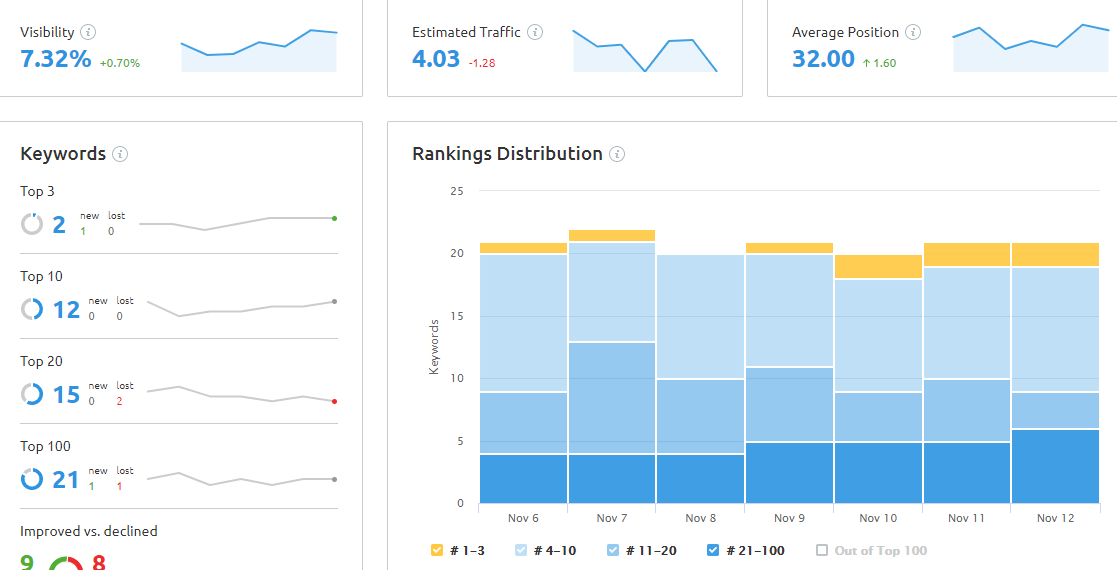 3. Perform Competitor Research
Set up Google Alerts to be notified when your competitors are mentioned online. Check review websites like Trustpilot and Trip Advisor, and look at competitors' social media pages. Take note of how competitors engage with customers to gain insight into what might work for your business. Use tools like SimilarWeb, SpyFu, and BuzzSumo to analyze your competitor's content, traffic, and site authority.
4. Check Your Website's Data Insights
Refer to Google Analytics or your website's data insights to identify your top-performing content. Determine which content is resulting in the most conversions. Then develop an updated content marketing strategy to create more content like it.
5. Diversify and Test the Results of Various Forms of Content
Get creative, and try out different types of content. Add visuals and audio, and test different methods of writing. See how your readers respond to articles about industry trends, product comparisons, interviews, and even guest blog posts.
6. Track Performance and Measure Results
Use tools like Google Analytics to track your performance and measure your results. You can also use KPI-tracking tools to determine the effect your content is having on your business's main objectives.
Develop a Design and Content Strategy
Optimizing your web design and creating compelling content are ongoing methods used for increasing conversions. Continue to measure your progress and improve your site's performance by developing a digital marketing strategy"