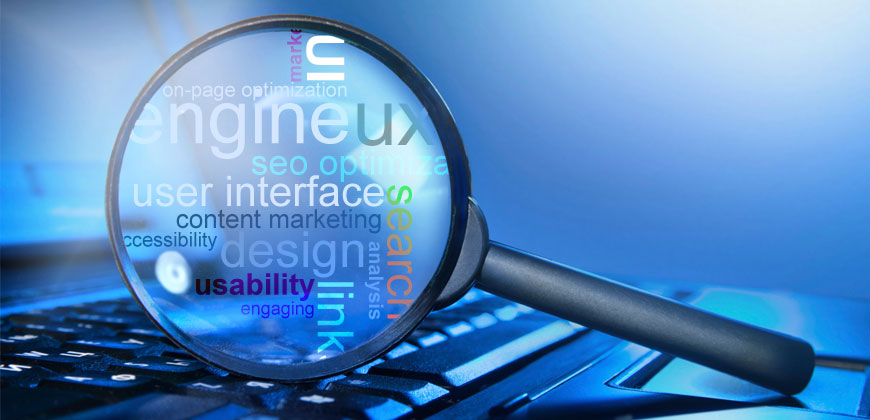 4 MIN READ
As search engines become smarter and the requirements of the web continue to evolve and grow – your company needs to determine whether or not your website is optimized to achieve your business goals, while remaining compliant with search engines. This is what makes a website SEO audit an extremely valuable and an absolute necessity for your company's online success and growth. We forensically examine your website and use our expertise to inform you on what works and what doesn't work for your website.
The Top Benefits of a Website SEO Audit
Before we highlight the process of what a website audit entails, let's take the time to review some of the top benefits to an audit from a marketing perspective:
Improves website performance
A website SEO audit evaluates the visible content on your site, as well as the technical features that make your website friendly within search engines and accessible to online users. Content is analyzed to measure how intuitive and engaging your website is to your target audience
Enhances SEO
With a website audit, an in-depth step-by-step process is taken on the technical side to identify all poorly executed practices (for ex. keyword stuffing, misuse of header tags, missing alt tags, etc.) used within your site's content to improve ranking in search engines. Website audits provide an opportunity to remove misguided techniques and implement best-practice techniques which safeguard you from being flagged by Google (see Google Panda and Penguin) and improve SEO ranking for the long term.
Improves online conversion
A website audit provides an opportunity to examine the effectiveness of your website's content and architecture, and its ability to generate leads and convert customers online. By assessing your content pages, an audit can identify any deficiencies within your site, so as to optimize and improve overall engagement that ultimately increases online conversions.
As you can see, assessing the content marketing and technical features of your website, it provides an open door to significantly improve the performance and page positioning of your website, as well as improve lead generation and conversions for your website. Below is a list of items we address when conducting a website audit:
Content Assessment
Does your content speak to your market and address answers commonly asked by your audience? Is your content well-written and providing value to your audience? Is your content consistent, thorough, and accessible to users with correct 'call to action' and cross-referenced resources?
Is your content search engine optimized? If specific keywords give you good traffic and generate leads, how are they being implemented effectively, while leaving content easy to read? What does your analytics say about your site's content and performance?
What about on-page optimization? Title tags, meta descriptions, file names and alt text, anchor links, correct usage of headers and proper formatting, keyword phrases and variations thereof, keyword targeting, duplicate content
How clearly defined are your website's menu structure and core architecture? Are the primary value propositions of your website accessible?
How are your landing pages, 'call to actions' usage, online forms, and other lead generators performing? Are you providing conversion opportunities for visitors in varying stages of your funnel?
Technical Assessment
Is your website responsive to mobile technology? And is it mobile-friendly?
Are your page links and backlinks pulling up broken '404 page not found' pages?
What's your site's loading time? How fast or slow is content loading?
How optimized are your website URLs? Are they descriptive? Or are they loaded with dynamic parameters, making them unfriendly?
Is your website being crawled by major search engines, Google and BING? Are you using an XML Sitemap and a robot.txt file to be specific with how your site is being crawled?
What does your internal/external link building structure look like? How they are structured improves usability and can help increase Google indexing your pages
Are you defining canonicalization of content to minimize issues related to duplicate content?
If you are a business that's struggling to understand your visitors behavior or how your website is performing, providing you a website SEO audit can help assess your current situation, inform you on marketing decisions that save time, cut costs, and improve your marketing ROI to ultimately grow your brand.
You can also find FREE and paid online tools to help create your own audit: moz.com/tools, Screaming Frog, Xenu's Link Sleuth, Pingdom and YSlow to name a few!