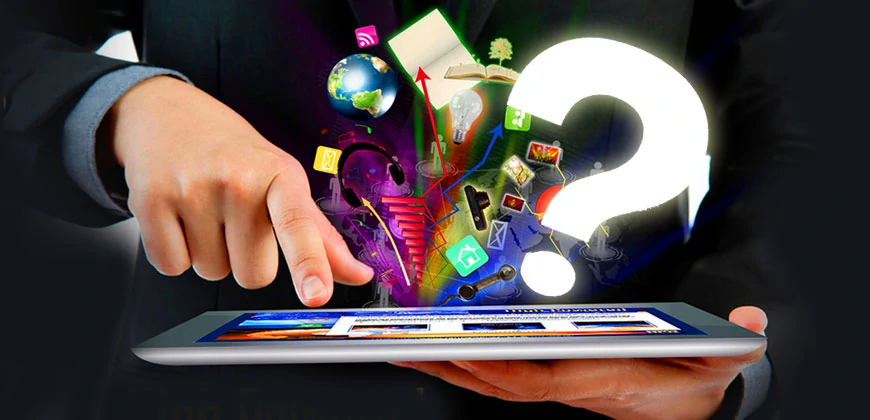 How long will it take to get a new website up and running?
Generally speaking, a standard brochure website can take anywhere from 2 – 4 weeks to complete; but that timeline will be dependent on how much content we can gather from you before development begins. Content usually entails all photos and written (material) that corresponds with a simple site map that outlines all the navigational tabs for your website. We will work closely with you to gather as much content as possible to get the process rolling. The sooner information is provided to us, the sooner we can turnaround a website based on its estimated deliverable. Any website that entails a higher level of complexity typically associated with e-commerce solutions, and enterprise-class content management systems – can take as long as 2-3 months based on the project scope and your business requirements.
How much does a website cost?
A typical website can vary anywhere from $4,500 – $20,000 or more based on your requirements. The web is a very dynamic tool, and so many factors are considered when determining the cost of your website. Do you have a brand identity (logo)? Are you in need of a creative writer to develop your site's content? What technological solution works best based on your business requirements? Are you looking to start a social media presence? Before a cost estimate is submitted to you, we typically request an RFP (Request for Proposal), that provides a detailed functional spec sheet of your project's scope and business requirements. The approach we have always had with our clients, given the dynamics of the industry, is that technology should be acquired as a solution to a defined problem, based on your business goals and requirements. If an RFP isn't provided to us, we offer the option for working with you on a discovery phase to create a functional spec sheet that documents your business objectives and goals, with all the detailed requirements needed to provide you with the best solution. Ultimately, how much a website can cost will be determined by the project scope, based on a clearly defined set of requirements or objectives.
Does my site need a redesign?
Many of our current clients have come to JS Interactive with a primary goal being to redesign their website. In today's world where billions of people search the web for resourceful information, your company's online presence can be a first impression for many; and as we all know, a first impression is always an important one. At JS Interactive we believe that "Good Design is Purposeful". It's important that your website conveys a clear message that's consistent to your users, and that the site's image accurately reflects your company's brand and the services and products you provide. The design of your website should move viewers towards your goal, and not distract them from it; the content should be clean, easy to access, and easy to read for your online users. A good design goes beyond what is considered pretty … a good design should always serve a purpose – that purpose being to direct your users toward your end goal. Does the image if your website accurately reflect your business and the services and products you provide? Is your website easy to understand and to navigate through? Is your site's content market relative, and speaking clearly to your customers? Can you update content on your own without the need for a developer? If you can answer 'yes' to all these questions, then you're in good positioning to consider the next step towards effectively growing your online business; and that entails building your online presence through effective, strategic marketing and SEO. If you've answered 'no' or are uncertain, you may want to read our checklist on what are signs you need a website redesign? to help you determine whether or not your business website needs a makeover.
Will my website be Search Engine friendly?
Yes! All the necessary steps are taken to make your website search engine friendly and compliant with search engine guidelines. However, it's important to note that "search engine friendliness" and "search engine optimization" is different. A "search engine friendly" website ensures that the website's foundation is sound and made friendly in an organic way through good site structure, friendly URLs, optimized imagery, good HMTL markup and so forth. Search engine optimization (SEO) takes on a far more in-depth and robust approach, and involves comprehensive research/analysis, keyword researching, content writing, link building, and much more. Feel free to contact us to learn more about SEO.
Do you offer website maintenance once my website is live?
Yes. While all proposed websites offer the flexibility for you to manage your own written content and images, we typically encourage clients getting on a monthly maintenance plan with us. Essentially what that entails – is you buying so much of our time – monthly based on your company's needs (please note* There are no time rollovers from month to month). How purchased time is utilized can vary in a number of ways…from creative (website and social media promos) to consulting, to development needs and full-time email and phone support. A maintenance plan, which is strongly encouraged, may vary in hours and costs depending on your requirements and your needs.
Can I track how many users visit my website?
Yes. Through the use of a Google Analytics account, you can track the performance of your online users, and find insights that allow us to take action to improve the site's performance based on a series of reports. Google web analytics is a very dynamic tool that allows you to track how users find you, your number of visits to the site, from where they are coming, what browsers they are using, where they are going on your website, where they are exiting your website –and much more. You can set goals through advertising campaigns, and analyze your results through web analytic reports. Google web analytics is a powerful tool that can help to measure the performance of online behavior, and gives you an ability to take action at improving the site's performance based on analytic reports.
Get Marketing Insights to your Inbox
Boost visibility, outshine your competitors and attract more customers