Description
Why an SEO Audit is essential to business strategy
Peter Drucker said it best, "What gets measured, gets managed." Website audits are an essential tool to measuring and improving the efficiency and visibility of your website. Audits present a baseline from which you can improve Google search ranking while increasing site traffic and performance. An SEO website audit presents a business with significant opportunity for online growth.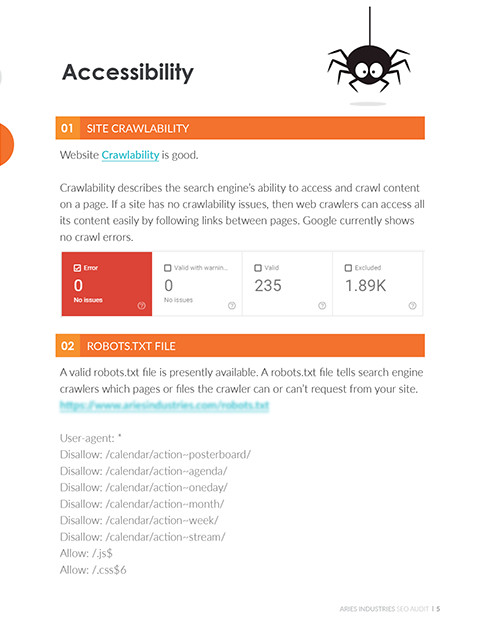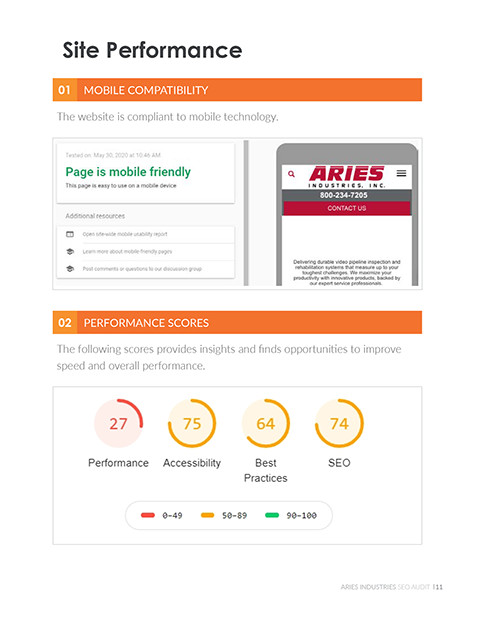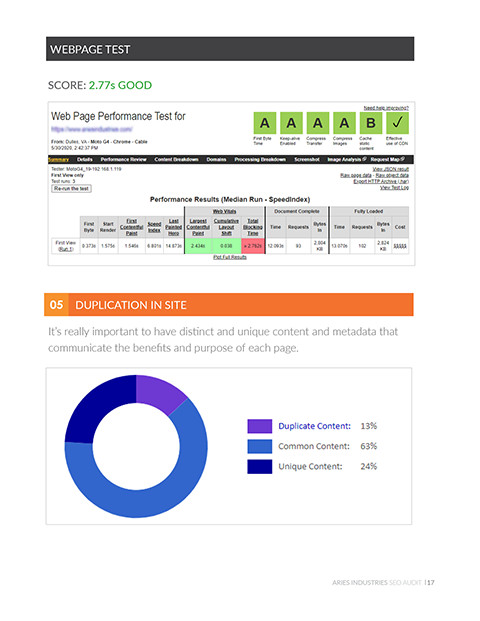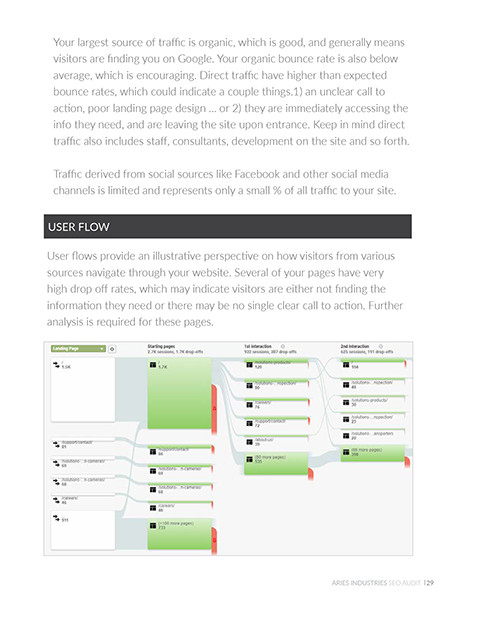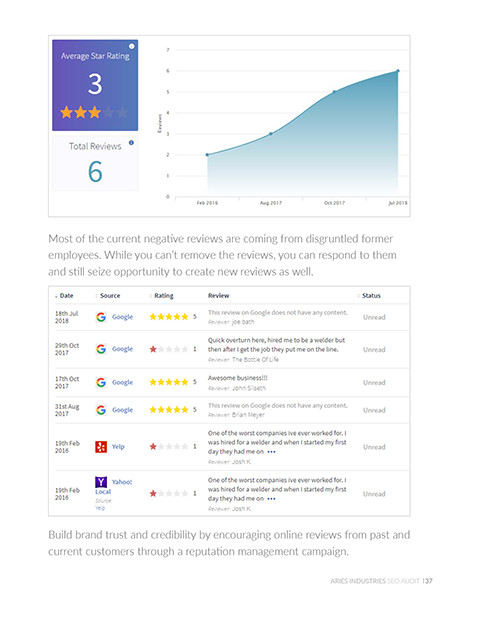 What is Included in an SEO Audit?
An SEO audit provides a report that covers every aspect of your website and includes the following:
Technical SEO audit. Indexation analysis, site crawlability, status codes, redirects, page speed, URL structure, robots.txt file, duplicated content, mobile SEO analysis, domain authority, canonical tags, XML Sitemap and more.
On-Page audit. Website content and structure, low-performing content pages, keyword research including long-tail keywords, organic search, and opportunity, meta data analysis (page titles, descriptions, alt tags and header tags), Schema markup & rich snippets, user experience, broken links,  images, and video SEO, internal link building and more.
Off-Page audit. Backlinks & inbound traffic analysis, off-site listings and citations, identify toxic links, explore quality link building opportunities, competitive analysis.
What About a FREE SEO Audit?
While there are several tools available that provide free SEO audits, paid audits are far more comprehensive and really tackle every aspect of your website including usability, website structure, meta-analysis, link analysis, competitive analysis and more. Full SEO audits are forensically examined from the perspective of an SEO expert to deliver results that are precise and specifically relative to your business needs. A good audit takes time and really requires the attention it needs from an expert to be the most beneficial to your business.
How Long Does an SEO Audit Take?
For most small to medium-sized websites, an SEO audit can take 3-4 days to complete. However, if your site is HUGE — as in thousands of pages, it may take longer than a couple of days.
Do I Need an SEO Audit?
If you're looking to improve your websites' performance and are seeking actionable steps towards increasing search visibility, then the short answer is yes. An SEO audit identifies your websites' strengths and weaknesses. It creates a benchmark that measures what works and what doesn't work for your business. Note, no website is ever perfectly optimized. However, an SEO audit can open your eyes to issues you may have never considered that relate directly to your search engine ranking.
What Are The Tools Required for an SEO Audit?
There are a wide range of tools that are used and recommended by experts for an SEO audit — both paid and free. A few of the professional tools we use include: Google Analytics, Google Search Console, Siteliner, Google Structured Data Testing Tool, Pingdom, GT Metric, SEMRush, SERP Simulator, Copyscape, Screaming Frog and SEO Moz.