Introduction
Burn Right Products is a leader in outdoor burning technology, renowned for its commitment to excellence. At the forefront of this innovation their burn barrels showcase a cylindrical design that not only ensures the thorough incineration of materials but also contributes to improved air quality by limiting smoke creation.
The Project
We were initially tasked with boosting organic traffic through SEO services. Recognizing that the existing website hindered our marketing objectives due to poor UX and web design, we presented a complete redesign for Burn Right Products. To tap into the business's full potential, we then commenced with a brand-building SEO campaign to amplify online sales.
The Outcome
We successfully relaunched the website with a bold new look and an enhanced user experience. We introduced SEO and FaceBook Marketing to the store and integrated a LiveChat feature to boost conversions.
Marketing Website
Bold new imagery, including a brand video for a new marketing website that emphasizes Burn Right Products 20+ years of business.
View Project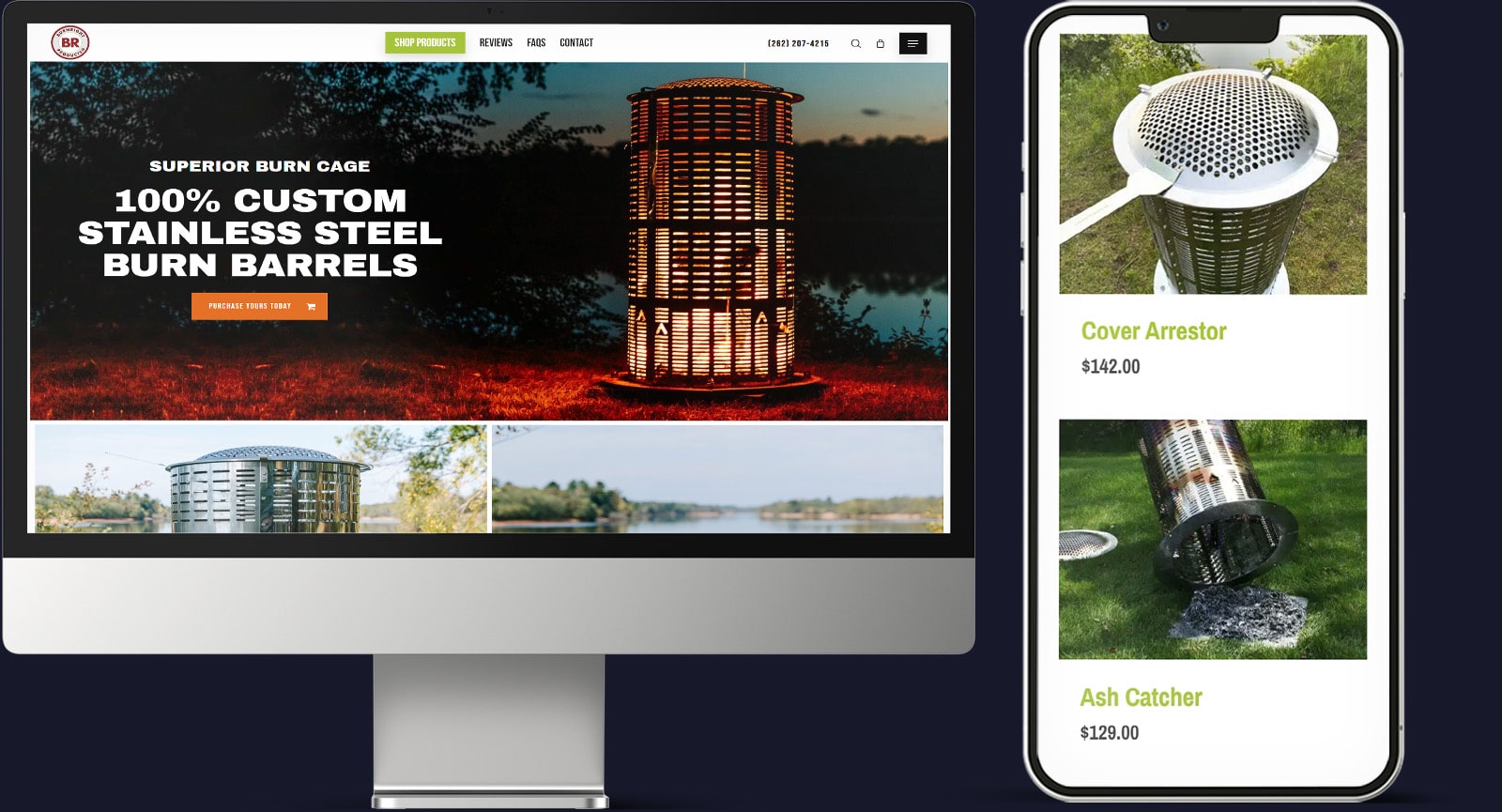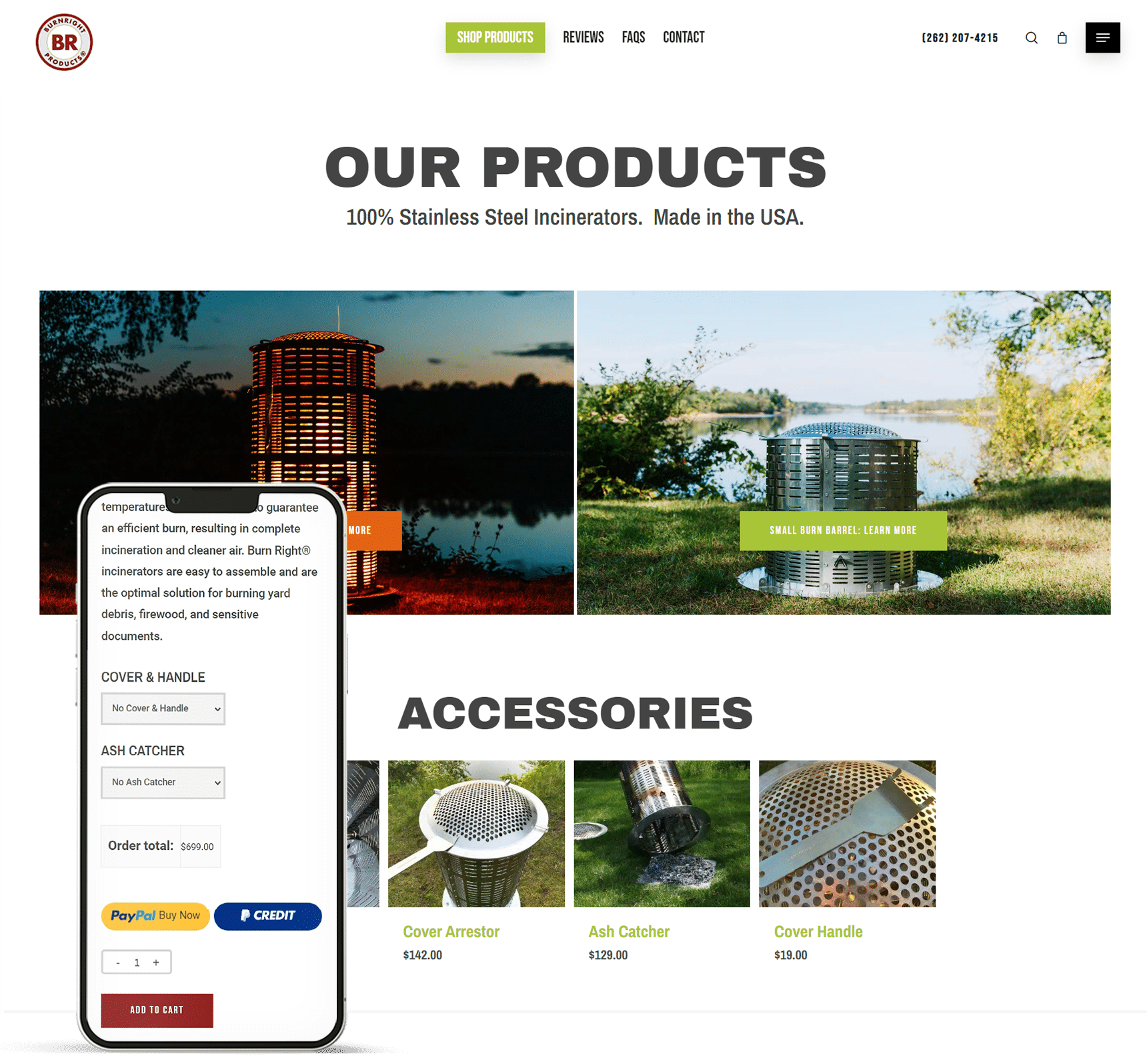 We increased conversion rates by
218%

, sales by

550%

and revenue by

490%