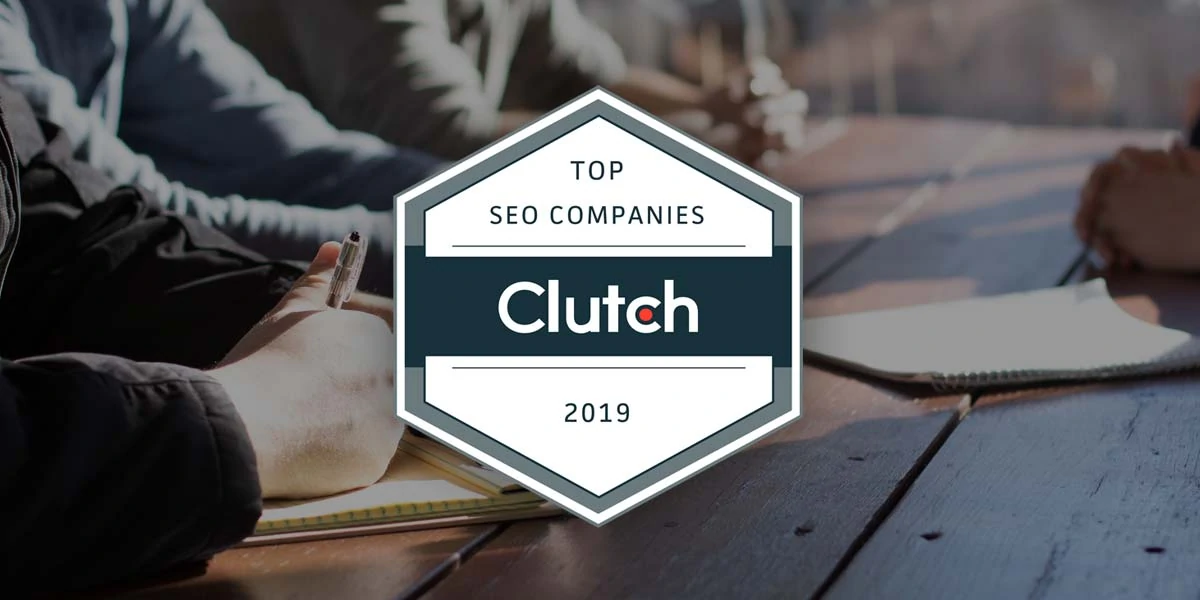 2 MIN READ
Due to our efforts helping small businesses across the country, we are thrilled to announce js-interactive has been named one of the top small business SEO companies by Clutch. At js-interactive, we specialize in increasing web traffic via SEO, web design and digital marketing. As one of the leading local SEO companies, we create meaningful experiences in order for our customers to have the time to expand their client base.
Clutch is a ratings and reviews firm based out of Washington, DC. Specializing in B2B businesses, Clutch has utilized industry data, as well as client reviews, to create a truly unique ratings platform. Clutch covers hundreds of services, ranging from IT consulting to advertising and marketing. Prospective buyers are able to perform valuable market research on Clutch's free and easy to navigate platform. Below is a preview of one of our customer reviews that can be viewed on Clutch.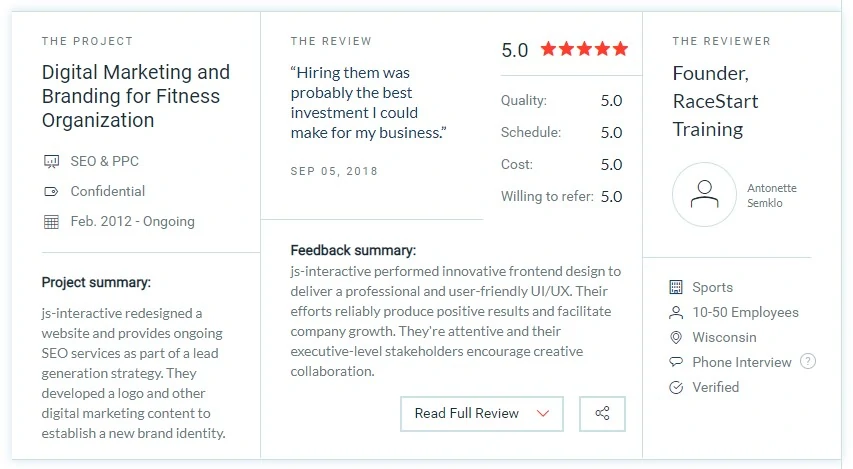 Not only are we featured on the main site, Clutch has listed us on their two sister-sites as well. The Manifest, a state of tech and industry news platform, has called us one of the top SEO agencies of 2019. Additionally, Clutch's portfolio and catalog display platform, Visual Objects, has listed us among the top online marketing companies. We are excited for these features to expose our brand to a new set of buyers with unique perspectives.
Going into the future, we plan to not only grow as a company, but to uphold the level of customer satisfaction we have gained thus far. We thank Clutch for recognizing us and our team for their constant dedication. If your company is in need of SEO or digital marketing services, feel free to contact us today to request a consultation!