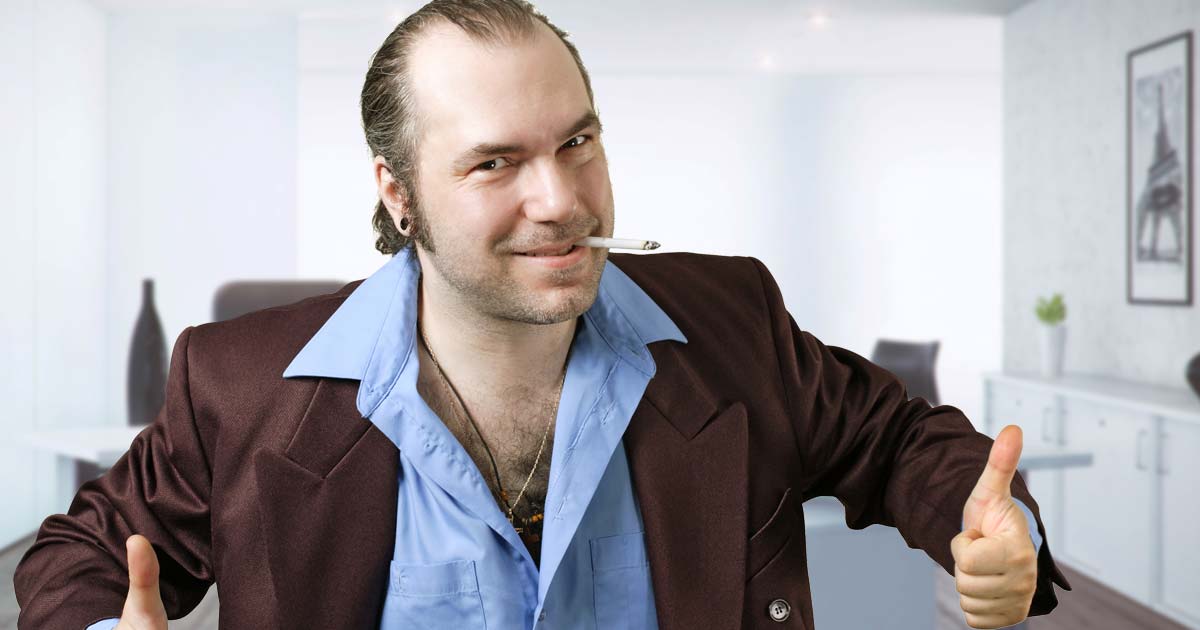 4 MIN READ
Finding the right SEO expert for your digital project is a difficult task.
There are a number of factors to consider—from past experience and work ethic to transparency, communication, and cost.
Believe it or not, it's easy to partner with an SEO expert that can promise you the world only to end up with a project that doesn't achieve the results you were assured.
That can make anyone wary about entering into an agreement with a local Austin SEO expert or even bigger-name SEO organizations.
Considering 93% of online experiences begin on a search engine, your business can't afford to miss out on these opportunities.
Whether you're just starting your search or you're trying to understand how legit your current SEO expert is, here are some warning signs to keep an eye out for.
5 SEO Warning Signs to Watch For
1. A Lack of Quality Experience
The best SEO expert for your brand will have a portfolio of experience that makes them stand out from the rest. These pros will have experience in a variety of industries, performing a number of different tasks—from link building and technical SEO to content creation, keyword research, and more.
Even if you're working with a new SEO expert, they should be able to provide you with realistic timelines and a credible portfolio that shows they know what they're doing.
2. Unrealistic Traffic and Conversion Promises
Another warning sign is an SEO expert that claims they can get you results overnight.
No one should be promising huge spikes in traffic in hours, let alone days or even a week.
SEO takes time—it's a long-game kind of gig. Therefore, if your prospective SEO expert claims they can boost your ranking and traffic in no time, you should be wary.
3. Little-to-No Communication
The best SEO experts are ready and willing to hop on a call, schedule a meeting, and walk you through what they're doing at all times. They should be transparent with the services they're providing, the reports they are offering, and the results they're driving.
If your SEO expert is evasive, secretive, and almost-always offline, take note.
4. No Content Recommendations
While SEO is about more than just content, it is still a huge part of a robust SEO strategy. If you don't have quality content, there's nothing worth ranking for, after all.
In fact, quality content is one of the most important ranking factors, according to a Google search strategist.
Don't get swept up by an SEO expert that confuses you with technical jargon and ignores content altogether. That's a sign your SEO expert isn't an expert at all.
5. Low-Cost Packages
SEO doesn't have to break the bank, but it is going to be a costly endeavor. That's because SEO is all about maintenance and rebuilding. There's no such thing as "finishing" an SEO project because there's always something new to optimize, a new Google algorithm to plan for, and updates that shift how consumers are searching for content.
A bad SEO expert will charge you a small retainer, promise you the world, and will fail to deliver.
Don't lose out on profit because of an inadequate SEO expert blinding you with low costs.
Choosing the Best SEO Expert for Your Needs
SEO is a big task. There are a number of intricate, moving parts that can build your domain authority and align your brand as a credible source in the digital world.
However, it's just as easy to make big SEO mistakes that cost your brand in the long run.
The best way to eliminate any chance of falling victim to black hat SEO practices is to hire a credible SEO expert — you just have to find the one that meets your needs.
More importantly, however, you have to keep these warning signs in mind to be sure you're working with the best expert possible.
Looking for a place to start with your SEO strategy? Start with content. Give me a call today at (512) 522-4614 to learn more about SEO and content development.