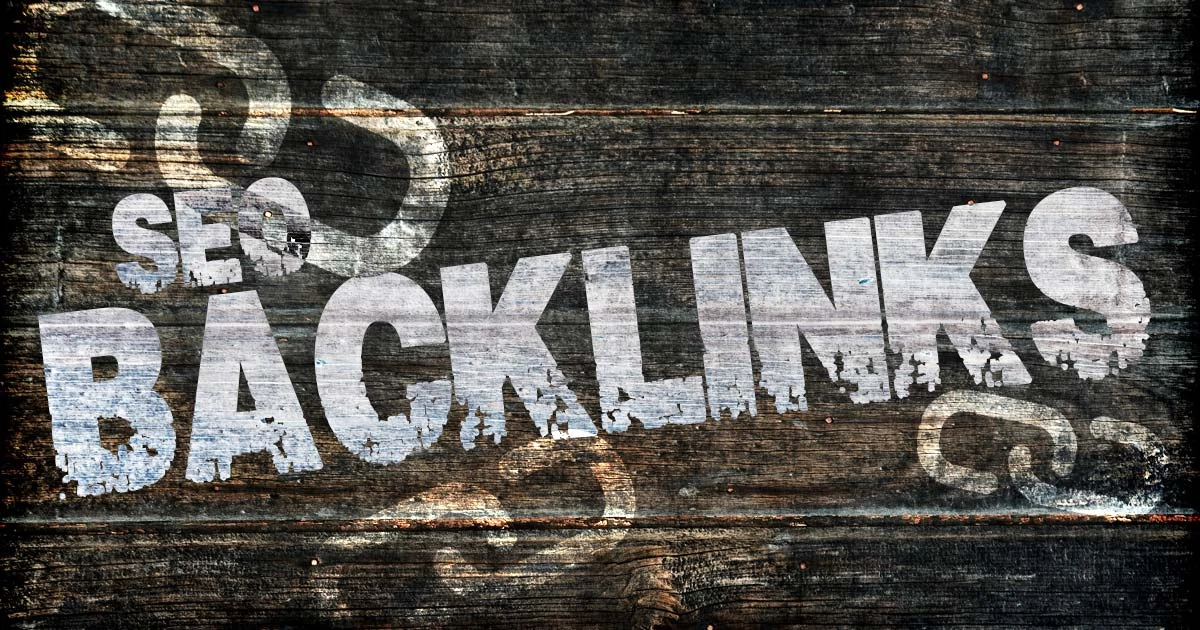 7 MIN READ
Link building is an important strategy in search engine optimization (SEO) that has a direct impact on how well your website will rank in Google search engine results.
Link Building can be defined simply as the process of acquiring hyperlinks from other websites that direct to your own. These online referrals, known as backlinks, produces 'link equity' or 'link juice' for your website.
Search engines translate these referenced links as votes to your website and therefore considers your website as being credible, valuable, and worth promoting to other users. The more backlinks a website has—the higher it will rank in Google and other search engines.
While the concept of developing backlinks seems easy enough, obtaining them isn't quite as easy. Google actually demands and prioritizes quality backlinks over quantity.
What is a Quality Backlink?
In today's market where the demand for search is tailored around the intent of users – a quality backlink is rooted in good content that is relevant to the industry niche and market it serves. Your backlinks need to be relatable and within the proper context of what's being addressed in content—whether an editorial blog, embedded video description, or landing page.
Marketers have moved beyond the old techniques that previously built links with little regard to the overall quality. In fact, Google released its Panda and Penguin algorithms, along with tools like Disavow, to help remove low-quality links that could potentially harm the reputation and value of your website.
SEO Specialists are encouraged to adhere to standards and ensure quality content.  If you're curious about how to create credible backlinks, follow along to learn how to better optimize your website for SEO standards.
Create Quality Backlinks for Your SEO Strategy
With the various tools now available to marketers, there are a number of ways to produce quality backlinks. Listed below are three suggested steps that have had measurable, successful results in terms of increasing search engine rankings.
1. Analyze your top competitors
A good place to start is with a competitive analysis, which is an easy way to compile a list of relevant influencers with high domain authority.
Three best-rated tools for analyzing backlinks are Backlink Analytics by SEMRush, Link Explorer by Moz, and a relatively new and completely free SEO Analyzer by Neil Patel's Ubersuggest.
These tools allow you to:
Analyze your competitors' total number of backlinks
Discover who is linking to them
Determine what kind of search volume is being acquired
As a suggestion, try each of the above-mentioned tools as results may differ and you may prefer one over the other.  It's an easy way to discover what websites are helping your competitors drive traffic.
If you're looking for a more robust analysis, SEMRush's backlink tools are one of the most reliable solutions for conducting a deep link exploration.
To begin, simply login to your dashboard and select Backlink Analytics from the left column menu. Enter the URL you're looking to analyze and let the tool do the rest.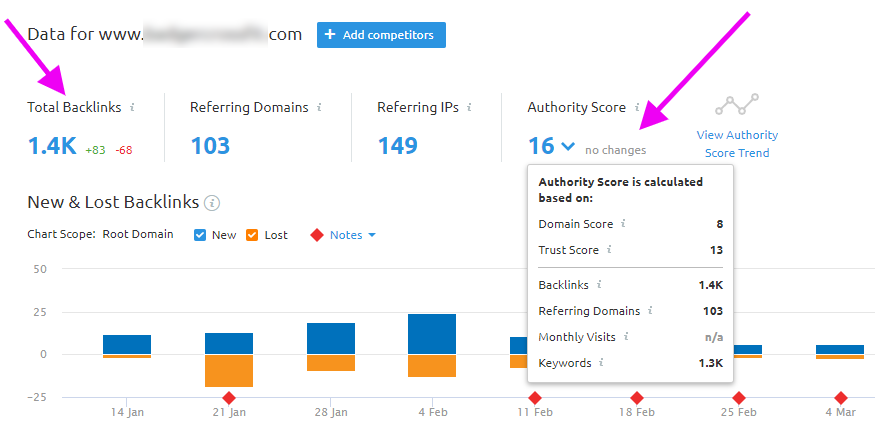 The results produce a high level of details about your competitor's website.
Take a look at the top linking websites
Assess the report by reviewing each tab
Pay attention to the backlinks and referring domains
View the exact articles that are referencing your competitor's domain
Get a sense for the quality of topical content that is driving traffic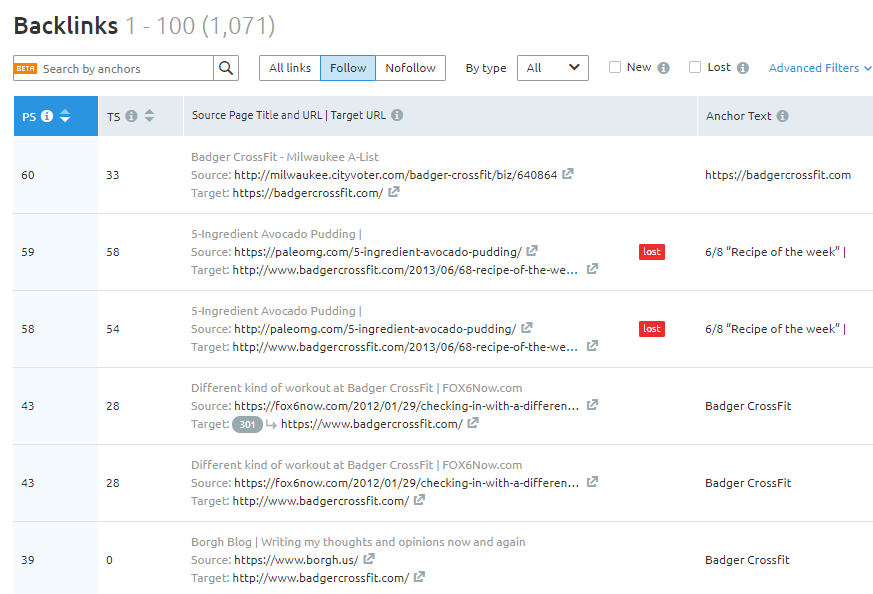 Make sure to repeat these steps for all top competitor URLs. By following this process, you will be able to find out who is linking to them and what content is driving the most traffic.
In an analysis, pay attention to the Trust Score (TS), also known as Domain Authority (DA), of each referring link. The TS is a rating scale from 1-100 that helps determine the ranking strength of a website in search engines.  Since the goal is quality, you want to stay away from URLs with low TS scores that are at higher risk of being banned or penalized by Google.

One of the preferred tools for analyzing Domain Authority is the recently released DA 2.0. Moz also features their free MozBar toolbar which pins right to the top of your browser window to provide rich data while viewing any page or SERP.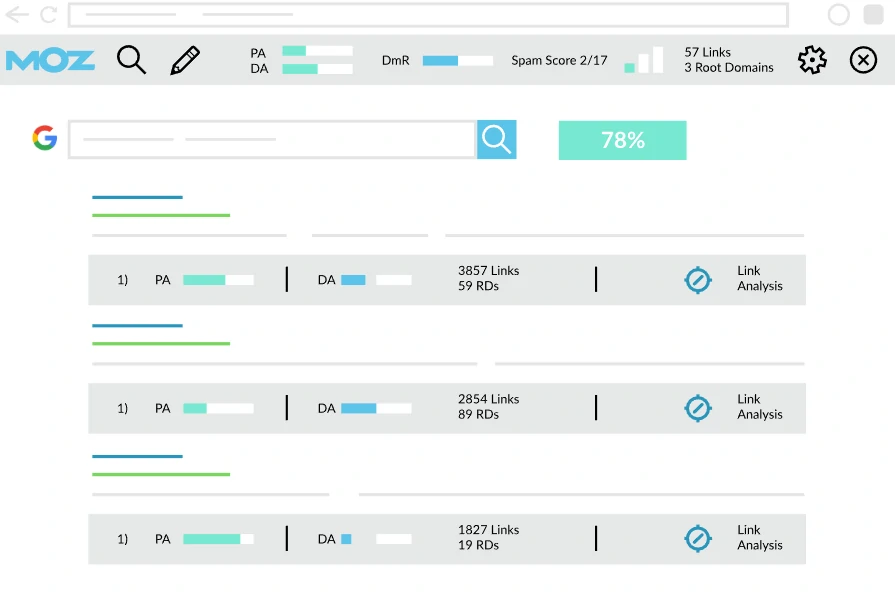 Pay attention to other reports in your analysis, such as the follow and nofollow values of linking domains. While both are significant to your link building campaign, the nofollow value is designed to instruct search engines that the link should not influence the rankings of the link's target in a search engine's index.  However, keep in mind that nofollow links are still great for providing sold referral traffic.
2. Produce High-Quality Content
Once you've closely analyzed competitor links and content, it's time to seek ways to creatively develop your own content that attracts high-quality backlinks. There are a number of recommended ways to discover topical subject matter using various tools that help along the way.
You'll want to produce content that's relevant, valuable, and is a linkable asset for other relatable websites. Throughout your content strategy, think of the various opportunities to turn creative content into quality backlinks.
Content takes on many different forms, such as:
Trending topics
New and original data
Creative blog posts
How-to resources
Infographics
Whitepapers
Video production
Opportunity for content distribution can be found in:
Connecting your content to a relatable article that displays outdated links
Existing blog articles on reputable sites that you can professionally elaborate on to provide a higher level of detail to
Broken links discovered on other websites in your industry that you could link to valuable content produced on your own site
Guest blogging on quality websites in your niche
Content reviews and testimonials
Infographics and industry-related topics
Other ways to discover market-relative content is by using popular tools like Buzzsumo and Answer The Public. These online tools help to analyze the content of your competitors and other influencers to discover new ideas relevant to your industry.
To use Answer The Public, simply go to the website and enter the keywords you'd like content ideas for.

Review the auto-suggested results provided to ignite more creativity into your content. You can hide ideas that aren't relevant or of interest and you can export the list of content ideas into a CSV file for later use.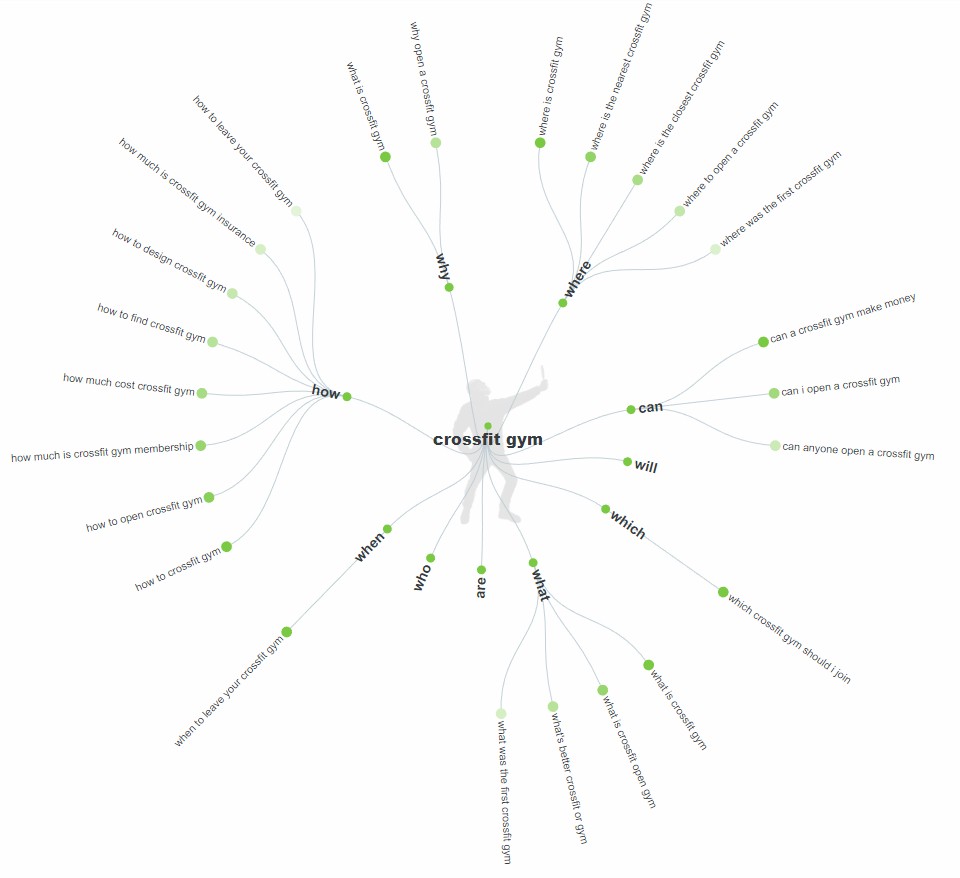 It's important to note that the free option of Answer The Public only allows up to three queries for every 24 hours. Therefore, if you find yourself relying heavily on this tool, you may want to consider the Pro subscription version.
3. Reach Out to the Linking Domains
The final recommended step to developing quality backlinks is performing outreach. Reach out to other influencers and bloggers with a personalized email that provides your relevant content links.
You can form a template of your own, however, an example includes:
Hey [site owner],
I noticed that you linked out to [insert link] article.
I have a similar article that is more up-to-date and covers step 1, 2 and 3 that's not mentioned in their post. Would you mind taking a look?
If not, best wishes and keep on rocking!
[Your First Name]
You can also try:
Hey [site owner],
I was researching [topic] today when I came across your [website].
Good stuff! I actually launched a [walkthrough guide on topic]. While I usually charge [$X], I would be more than willing to provide you the article on me.
Let me know how that sounds,
Regards,
[Your First Name]
Providing quality content with a personalized message to the blogger you're looking to build a relationship with can increase your chances of earning a backlink with them. Give this technique a try to increase your search positioning.
Build Quality Backlinks to Improve Search Optimization
If you're looking to build your website's search engine ranking and overall optimization, developing quality backlinks is a must. You can achieve this by following these successful three steps—analyzing your competitors, developing creative content, and reaching out to other linking domains.
Good luck and happy link-building.
While you can certainly give these techniques a try, the easiest way to achieve a higher search engine ranking is to hire a reputable SEO Consultant on your behalf. Contact us today for more information and watch your ranking rise.