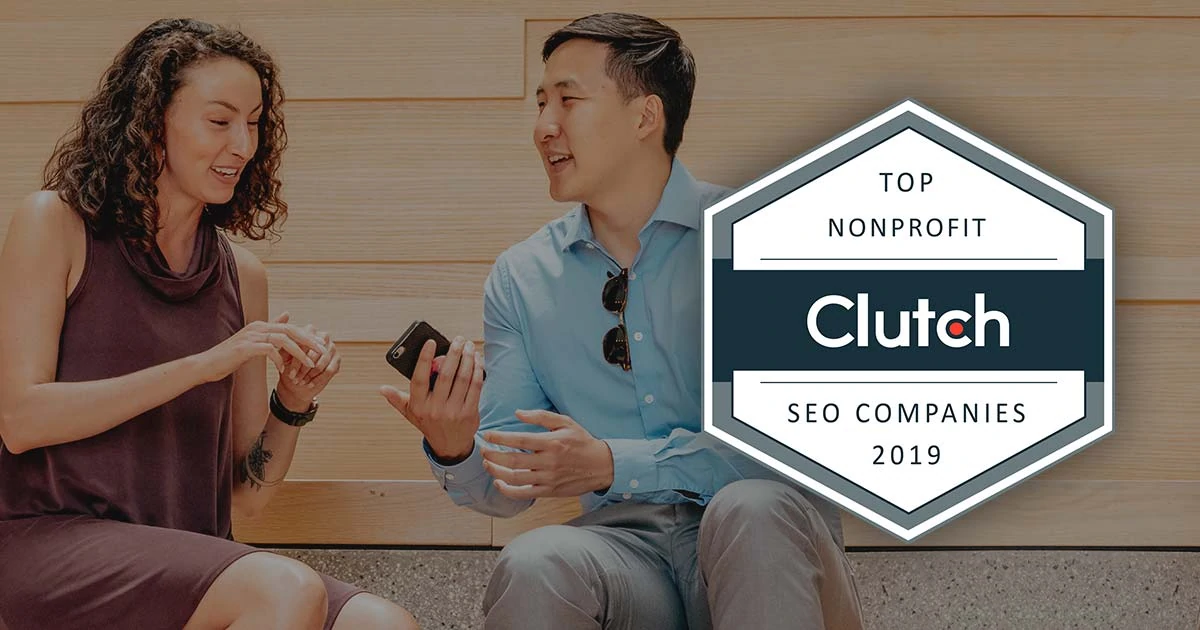 2 MIN READ
JS-Interactive Proud to Announce Clutch Industry Award for  Top Non-Profit SEO Companies
Crafting a strategic and effective digital marketing plan is crucial to the success of a small business. However, doing so is often time-consuming and expensive. With your time already spread thin, hiring a marketing consultant can be very worthwhile.
JS Interactive is a small business consultant in Austin who specializes in web design, SEO and content development. At JS-Interactive, we are able to provide our clients with expert web design, content marketing and SEO services. Although we're based in Texas, we collaborate with companies nationwide to help strengthen brand, automate business and create meaningful experiences on the web. In light of our recent work, we are proud to announce that we have received another Clutch award for our SEO services for nonprofits!
Based in the heart of Washington, DC, Clutch has been providing prospective buyers with a market research platform since 2013. Clutch carefully evaluates each company based on their industry experience, market presence, and client feedback.
On Clutch, buyers can read verified client reviews and view industry leaders for companies all over the world. We would like to thank our clients for their participation in the interview process, the feedback we receive is incredibly valuable to our prospective clients. Check out one of our recent reviews below!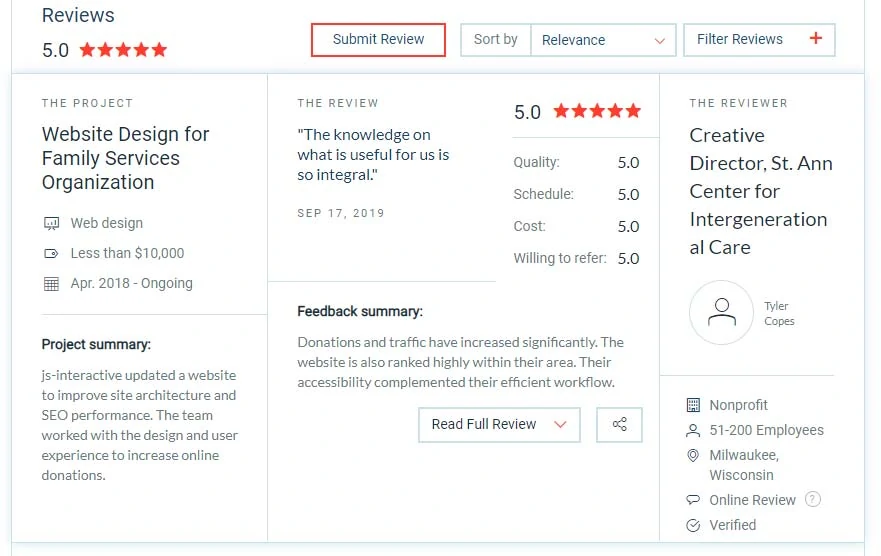 In addition to our profile on the primary Clutch platform, we are also listed on the Clutch sister sites, The Manifest. JS-Interactive can be found on The Manifest's list of leading local search SEO companies. We're also included on the Visual Objects' directory for top web designers.
JS-Interactive has been awarded multiple Clutch awards this year and we are proud of each recognition.
We are thankful to our team for their dedication to our clients and the hard work that has led us to this recognition. And thanks to Clutch for raising the bar on industry standards and for honoring us with this award"  – Justin Staples, Principal and Business Consultant, JS-Interactive
If JS-Interactive can help elevate your brand, contact us today to receive a free 30 minute consultation of your business needs.