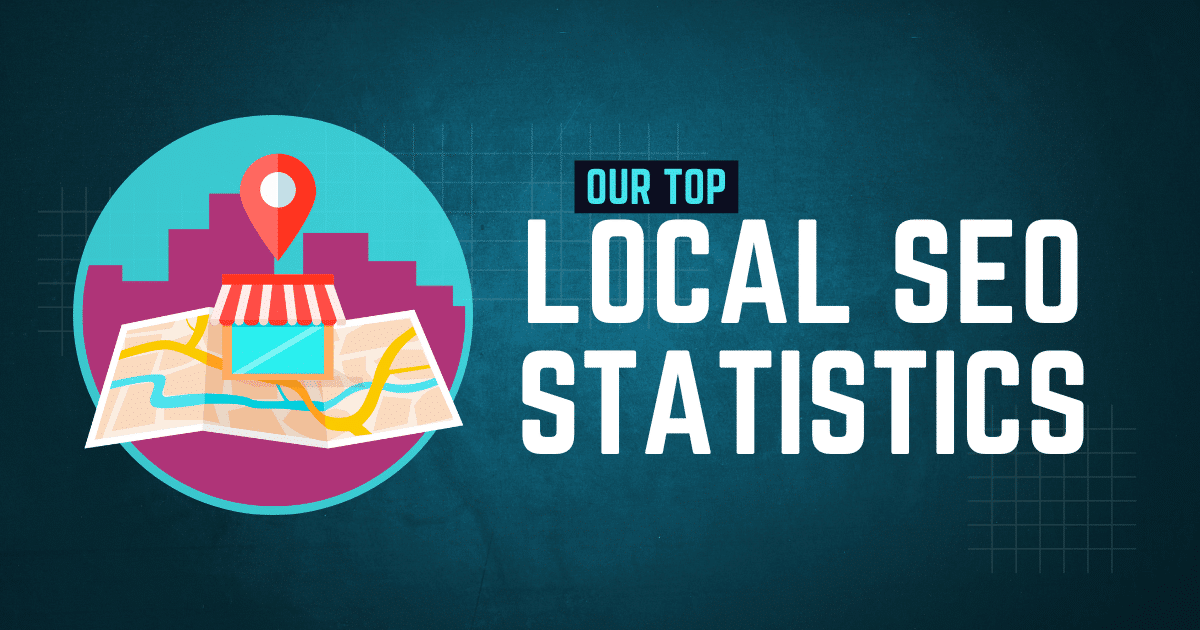 7 MIN READ
In the fast-paced digital era we live in, the impact of local search engine optimization (SEO) cannot be emphasized enough for both B2B (business-to-business) and B2C (business-to-consumer) companies.
Local SEO empowers businesses to not only find their local audience but captivate them, drive a surge of relevant traffic, generate high-quality leads, and unlock unprecedented sales growth.
Brace yourself as we delve into the reasons why local SEO is an absolute game-changer for both B2B and B2C companies:
Local SEO For B2B Companies
Local SEO is the superhero B2B companies need. They connect with potential clients nearby by optimizing their online presence for local searches.
Strategies like business listing optimization, positive reviews, and location-specific keywords boost visibility and credibility.
It fosters partnerships, builds trust, increases brand recognition, and drives higher conversions and revenue. With local SEO, B2B companies conquer their local market and become unstoppable.
Local SEO For B2C Companies
Enter the world of B2C domination with local SEO. It connects businesses to local consumers seeking nearby products and services.
By implementing local SEO strategies, brands grab the spotlight in search results, driving foot traffic, generating leads, and boosting online sales.
Positive reviews, accurate information, and localized content build trust, foster long-term relationships, and strengthen brand loyalty. Local SEO is the ultimate weapon for B2C success.
General Local SEO Statistics
Get ready to dive into the world of local SEO statistics! These insightful figures shed light on the impact and importance of local search engine optimization for businesses. These statistics provide valuable insights into the local SEO landscape, from the number of local searches conducted each day to the factors that influence local search rankings.
Let's explore the fascinating realm of local SEO statistics and uncover the trends and patterns that can help businesses thrive in their local markets.
88% of Marketers agree that there is a close correlation being organic and local rankings. – Moz (2020)
For 18% of marketers, local link building is the most crucial local SEO strategy they want to invest in. Search Engine Land (2020)
46% of all inquiries on Google are explicitly searching for local information. – SEO Tribunal (2022)
Internet usage for gathering information about local businesses skyrocketed from 90% in 2019 to an impressive 98% in 2022. – BrightLocal
Reviews play a vital role in Google's local SEO, with a 15% impact on the local SEO pack rank. – (99Firms)
56% of local retailers still need to claim their listing for Google My Business. – SEO Tribunal (2022)
82% of businesses haven't yet claimed a listing on Bing. – SEO Tribunal (2022)
46% of Google searches have a local search intent. – SEO Roundtable (2018)
Beyond standard review platforms, consumers utilize various channels to gather information about local businesses. This includes 35% relying on YouTube, 32% on Instagram, 20% on TikTok, and 35% consulting local news sources. – BrightLocal
91% of marketers agree that reviews impact local rankings.- Moz (2019)
Around 86% of people go straight to Google Maps to search for a business. – 99Firms
Local Search Volume Statistics
Local search volume statistics reveal the tremendous impact of optimizing for local searches. These figures offer a glimpse into the behavior of local searchers and the factors that influence their purchasing decisions. Here are some intriguing local search volume statistics to consider:
92% of searchers select businesses on the first page of local search results. – SEO Tribunal (2022)
28% of the searches for something local will result in a later purchase. – SEO Tribunal (2022)
'Open now near me' searches are up 400%. – Think with Google (2022)
"near me" + "Where to buy" mobile queries have grown by over 200% from 2017 to 2019. – Think with Google (2020)
75% of Marketers believe properly using their Google Business Profile positively impacts their local SEO ranking. – Moz (2020)
Studies show that completely accurate Google My Business listings receive 7x more clicks than incomplete or inaccurate listings. – (WebFX 2023)
Complete and accurate Google My Business listings are 70% more likely to attract visitors to the store's physical location.
Local Search Traffic and Engagement Statistics
Most consumers rely on the Internet to learn more about local businesses and make informed purchasing decisions. Local search traffic and engagement statistics shed light on the power of online information in driving consumer behavior. Below are some of the most compelling statistics to consider when evaluating the impact of local search on your business:
97% of people learn more about a local company via the Internet. – SEO Tribunal (2022)
When performing a local search, 72% of consumers visit stores within a five-mile radius of their location. – SEO Tribunal (2022)
70% of consumers will go to a store because of the information they find online. – SEO Tribunal (2022)
When a business has received positive reviews, consumers are 73% more likely to trust them. – SEO Tribunal (2022)
Regarding local searches, 80% result in a conversion, indicating a high likelihood of purchase. – WebFX (2023)
Local queries account for half of Google's two trillion annual searches. – Moz (2020)
Local SEO has a closing rate of approximately 14.6%. – Ahrefs (2023)
Google is statistically the most trusted review platform across all industries. – BrightLocal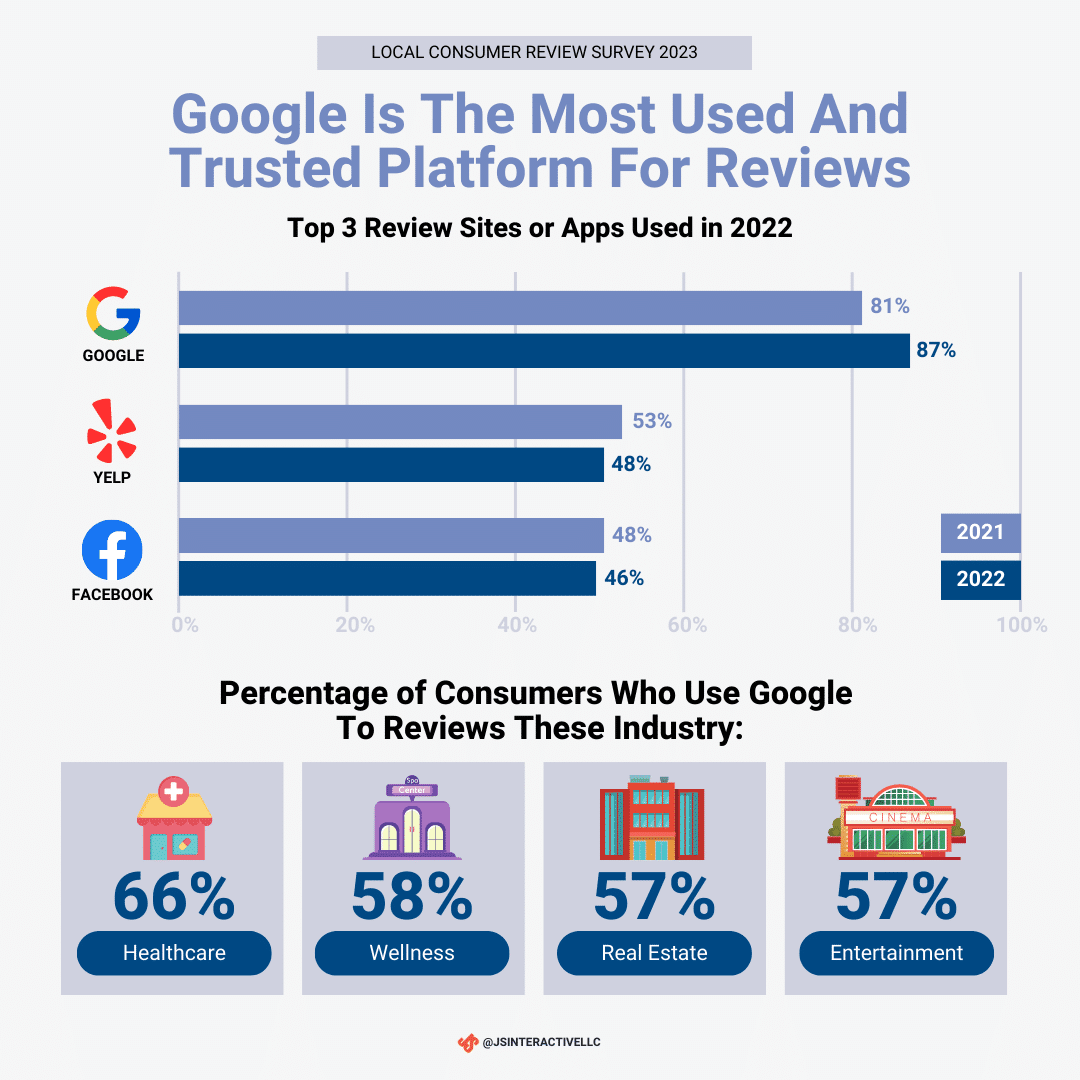 Mobile Local Search Statistics
In an increasingly mobile-driven world, mobile local search statistics highlight smartphones' significant role in connecting consumers with local businesses. If you're not already optimizing your website for mobile devices, now is the time to do so – and here are a few compelling reasons why:
After making a local business search on a mobile device, 88% of consumers will either call or visit the business within 24 hours. – SEO Tribunal (2022)
78% of location-based mobile searches result in a purchase made offline. – SEO Tribunal (2022)
58% of the world's internet traffic is derived from mobile devices. – Statistia (2023)
82% of smartphone shoppers conduct "near me" searches. – Uberall (2018)
84% of smartphone users have used their phone to look up "food near me." – Uberall (2018)
When searching for "near me," 60% of smartphone users will click the first two to three results. – Uberall (2018)
61% of mobile searchers are more likely to contact a local business if they have a mobile-friendly site. – HubSpot (2022)
98% of shoppers say they "occasionally" read online reviews when researching local businesses. – BrightLocal
76% of consumers say they "regularly" or "always" read online reviews for local businesses. – BrightLocal
Voice Search and Local SEO Statistics
The rise of voice search has revolutionized the way people find local businesses. Voice-enabled speakers and virtual assistants have become popular tools for conducting local searches. Below are only a few of the statistics and trends you need to know about voice search and local SEO:
Voice search is used by 75% of people who own voice-enabled speakers weekly to find local companies near them. – WebFX (2019)
Roughly 55% of individuals use voice search to find local businesses. – WebFX (2019)
76% of smart speaker users perform local voice searches at least weekly. – Invoca (2021)
The most popular age group for voice search is 18-34. – BrightLocal (2018)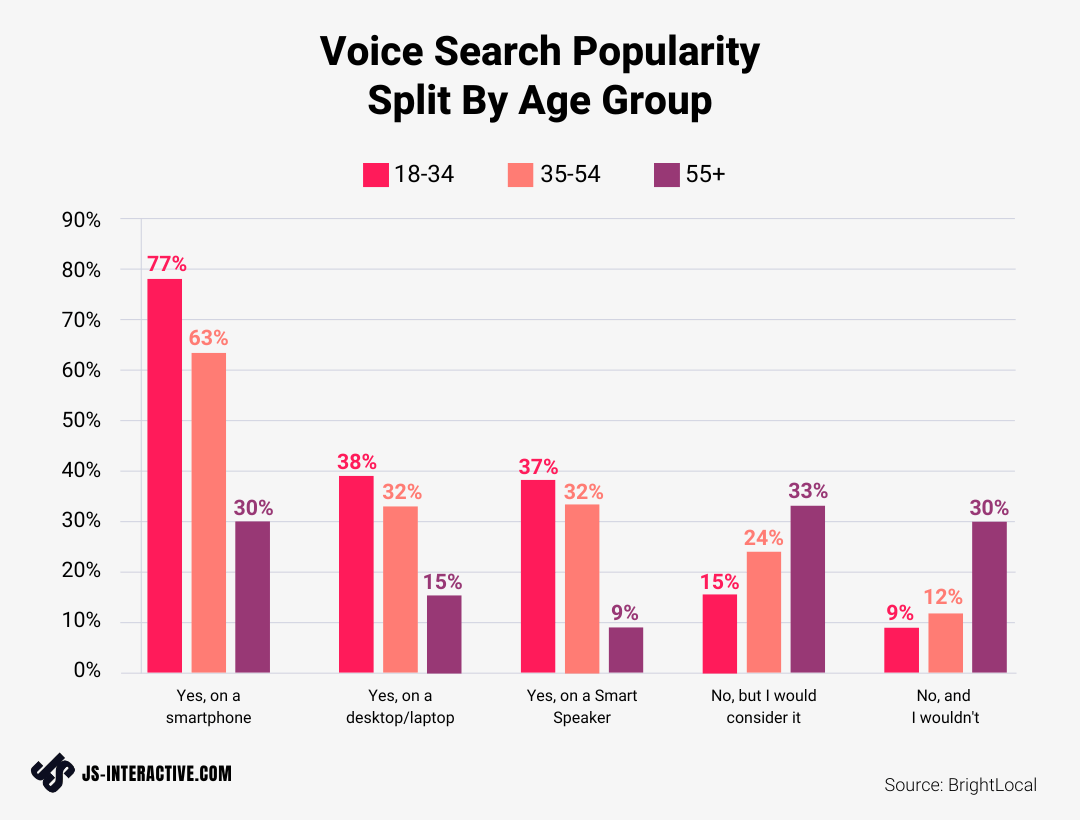 Updated: July 2023
Sources