Introduction
Kohala Coast Properties offers 30 years of Hawaii real estate experience, and specializes in luxurious resort homes and condos on Big Island's sunny Kohala Coast.
The Project
Our team was tasked with creating a custom solution for Kohala Coast Properties that pulled their real estate MLS/IDX data for both their vacation rental property listings and retail property listings under one URL. In addition to this, the website needed to have a clean, professional look & feel on a platform that was stable. Their initial integration used a 3rd party software solution that provided no stability for the client's listings.
The Outcome
We built two custom WordPress plugin solutions to pull in rental property data from their Escapia platform, and to pull retail property data from their local MLS Provider in Hawaii.
Website Design
A clean look and feel that displays all MLS and IDX data in an easy-to-use, custom web design.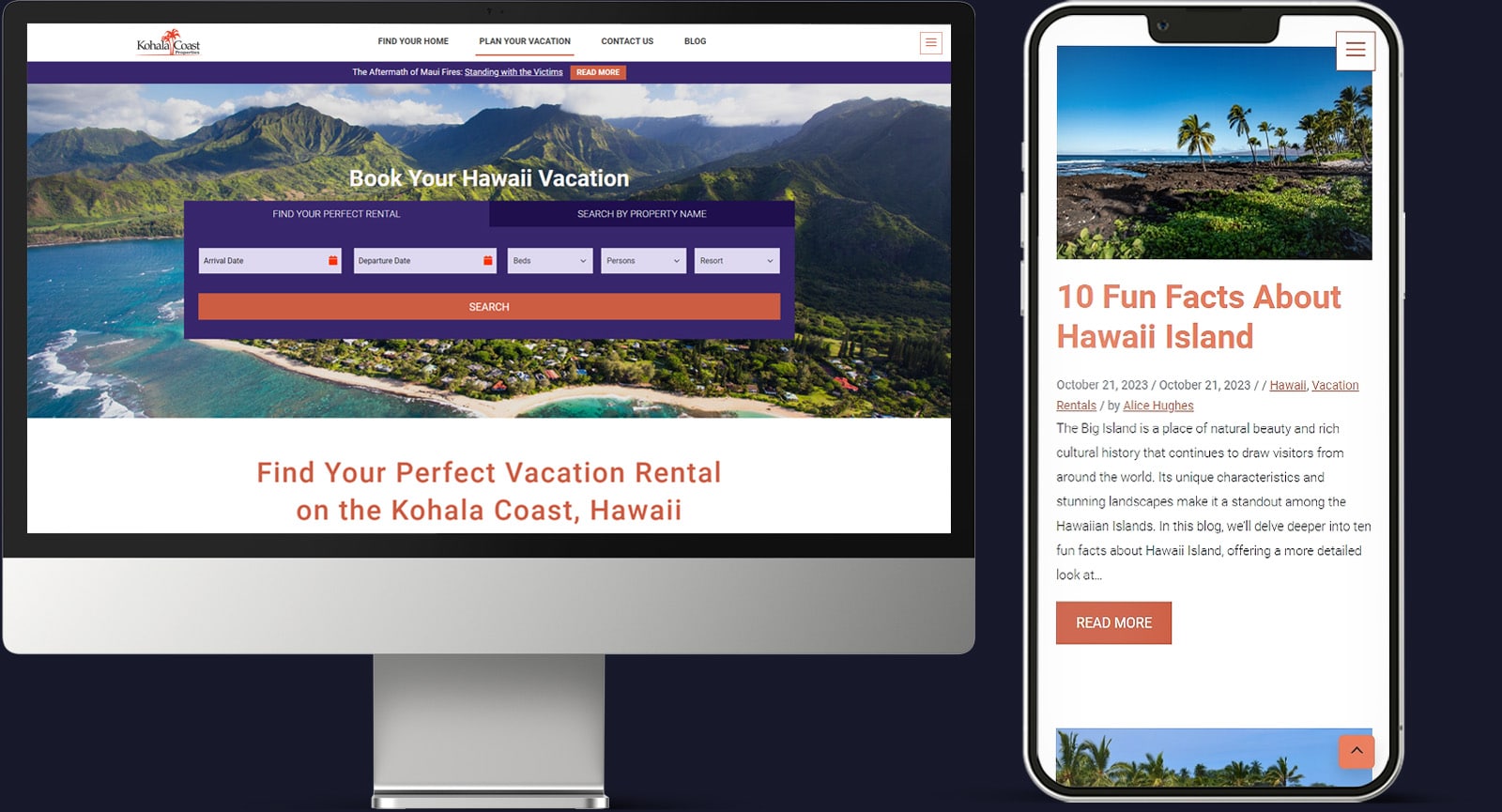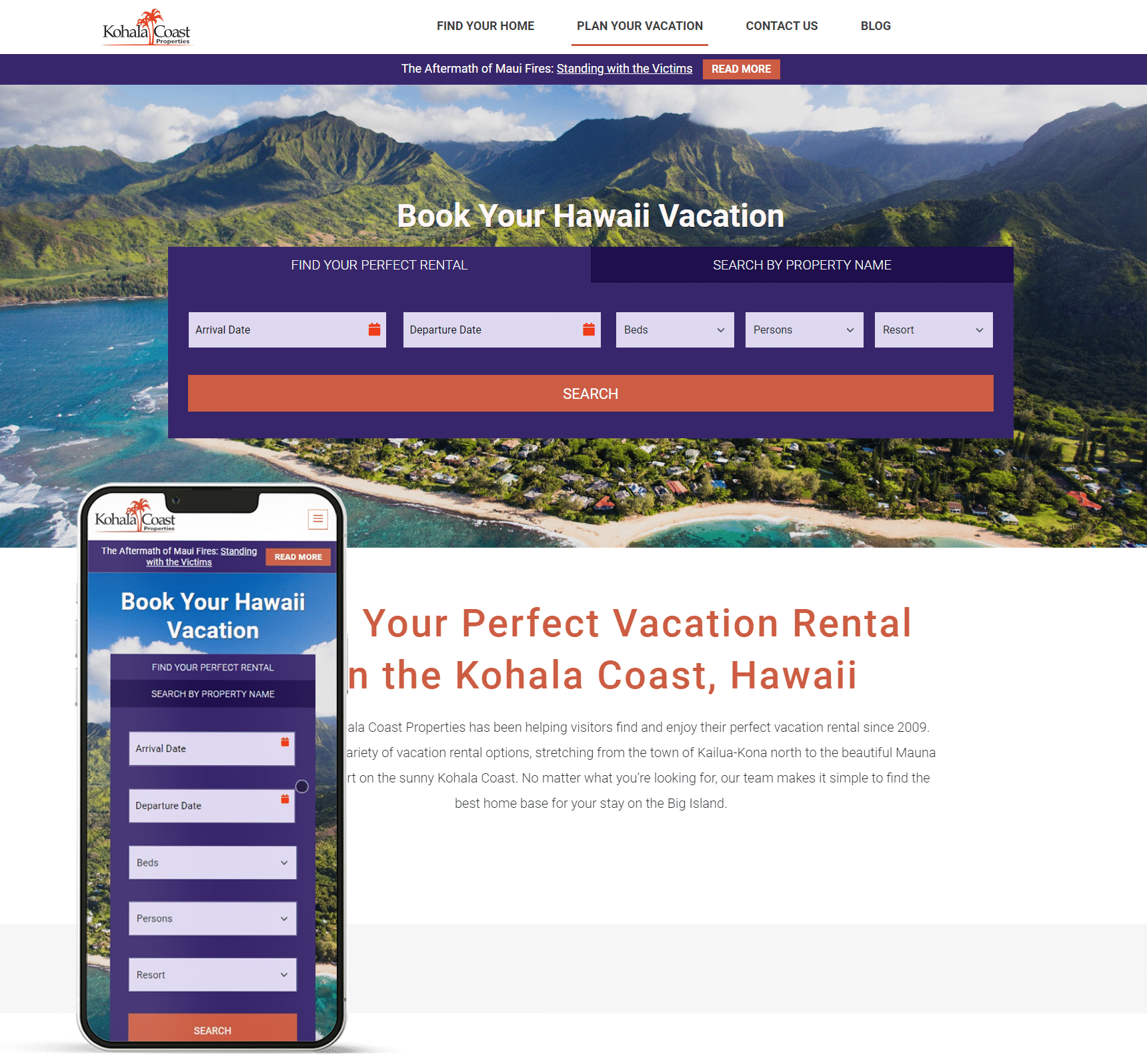 Those of us who are fully immersed in our business, often don't have the time to learn the dynamics of the internet. Use a professional. Hire JS and focus where your talent is.