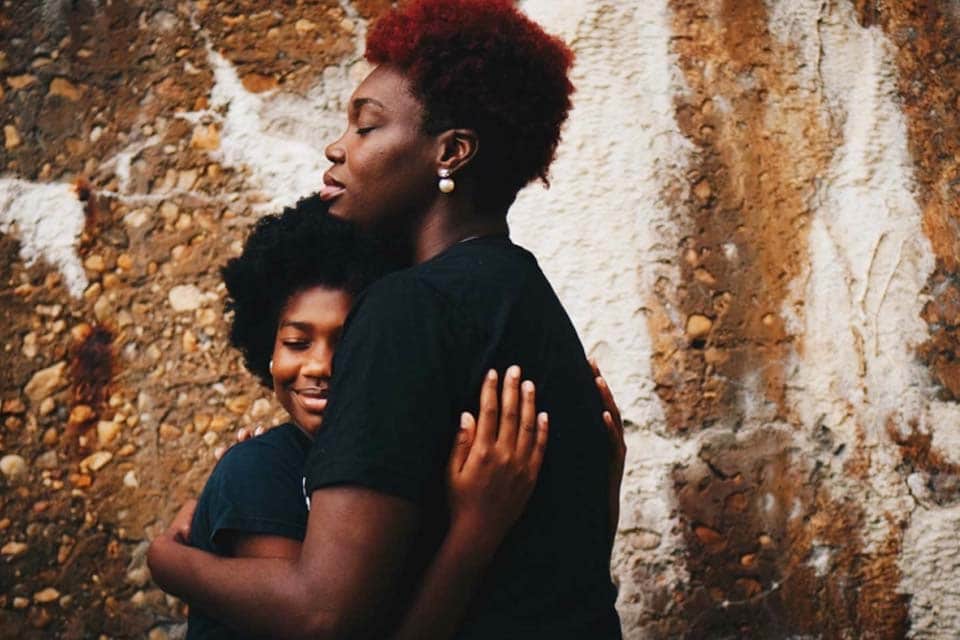 The Project
Bring Them Home Texas contacted us to design and build their website to support the coalition for developing digital signage capable of displaying pictures of missing children and vehicle recognition.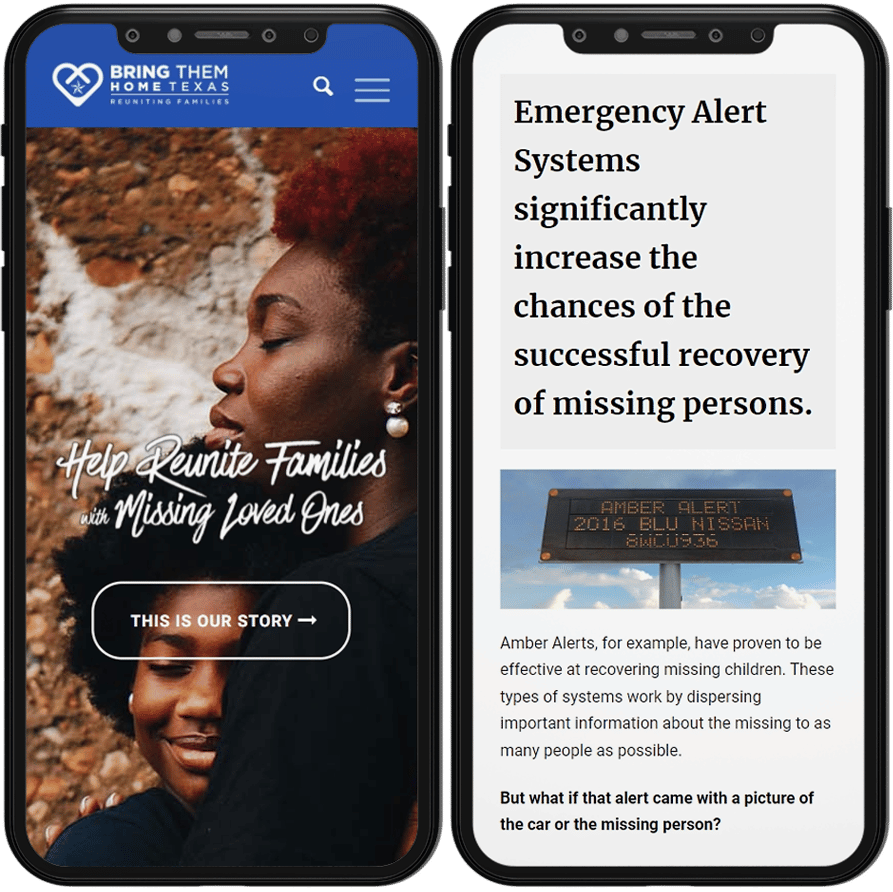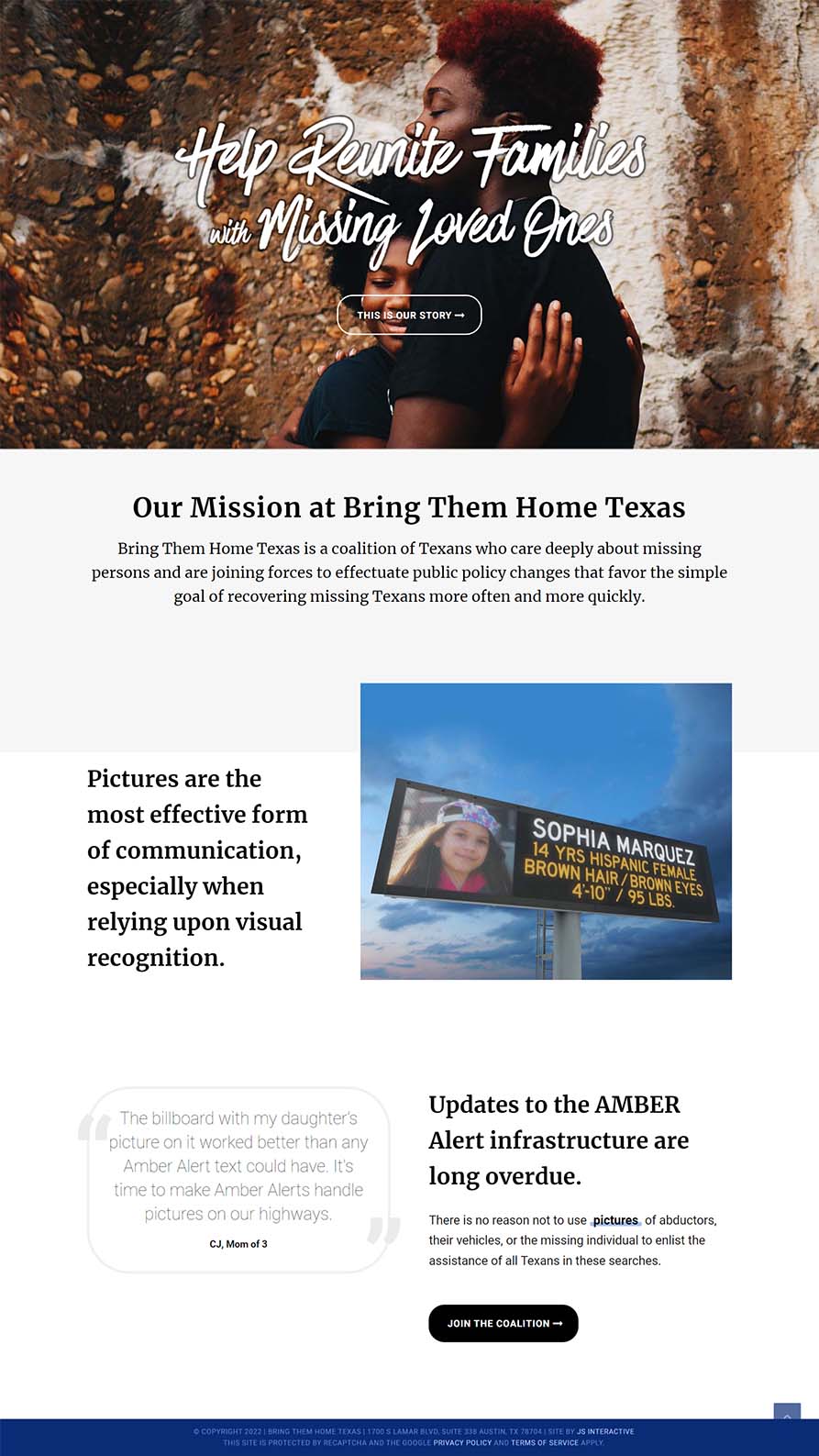 Want to level-up your web design presence? We'd love to be a part of growing your business.
Client Overview:
Bring Them Home Texas is a coalition of Texans who care deeply about missing persons and are joining forces to effectuate public policy changes that favor the simple goal of recovering missing Texans more often and more quickly.
Client: Bring Them Home Texas
Industry:  Nonprofit, Government